Enhancing environmental and social sustainability in Durham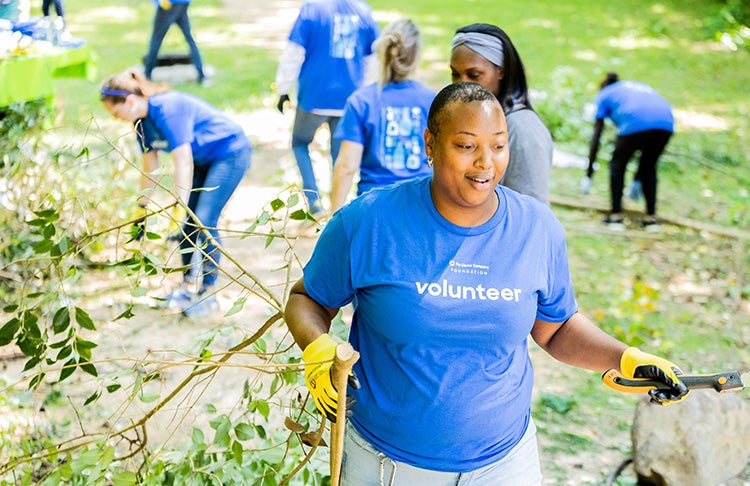 By Nichelle Rachal, Associate Director, Community Relations
On the heels of our Healthy Parks Project volunteer event in Atlanta in April, Clorox volunteers based in our offices and plant in Durham, North Carolina, spent a day last week supporting the improvement of a noteworthy local park — and in the process taking steps to advance environmental justice one community at a time.
Our teammates worked alongside representatives from the Durham Parks Foundation to help restore and beautify Grant Street Park South. Located within Durham's Hayti district, the park is in a historic African American community founded shortly after the American Civil War. Together they picked up trash, pulled weeds and cleared out overgrown brush to make the space more walkable.
The event built on a $100,000 donation made to Durham Parks Foundation to support the preservation and restoration of local public parks. In the greater Durham area, neighborhoods predominantly composed of people of color have access to 70% less park space than predominantly white neighborhoods.