When a Perfect 10 Is Not Good Enough
By Cecilia Mota, Environmental & Sustainability Divisional Resource
Clorox set a 2020 Sustainability Goal to have 10 zero-waste-to-landfill (ZWTL) sites by 2020. But why would we want to settle for a perfect 10?
We hit our original goal in 2018, when the Glad® plant in Conghua, China, was certified ZWTL. (This also marked another significant milestone: all Glad facilities globally are now certified ZWTL.)
Since then, three more Clorox sites in Latin America have been certified ZWTL. They include the plant in Quilicura, Chile, and the San Jose and Cartago plants in Costa Rica. Better still, the plants achieved it on an accelerated timeline, going from project design to successful ZWTL audit in just six months.
What does it mean to be zero-waste-to-landfill at Clorox?
At Clorox, zero-waste-to-landfill means that at least 90 percent of scrap materials is recycled or composted  and  the remainder is converted to energy so that literally zero waste goes to landfills.
As always, each site had to develop local solutions to minimize waste and find waste-to-energy solutions. And each went a step further, reducing the amount of disposable and single-use items used at each site.
Shifting and sustaining the culture
Undoubtedly, the success of any ZWTL program comes down to people.
In Quilicura, Chile, an employee had the idea to collect used coffee grounds in empty Clorox® disinfecting wipes containers for eventual use as fertilizer. At the Cartago plant, employees operate a composter to dispose of its organic waste, after which the compost is deposited in the green areas of the site.
Each site has its own Environment and Sustainability Committee, which provides new ideas and builds community around sustainability.
These committees propose locations and designs for waste containers, provide feedback on sorting best practices, actively participate in dumpster dives, organize campaigns to collect electronic and other hard-to-recycle waste generated at home and so much more.
The passion and creativity of Clorox employees has helped us certify 13 zero-waste-to-landfill sites company-wide so far. We know that more sites, led by dedicated Eco Warriors — our dedicated voluntary group of eco-passionate employees, will soon join them.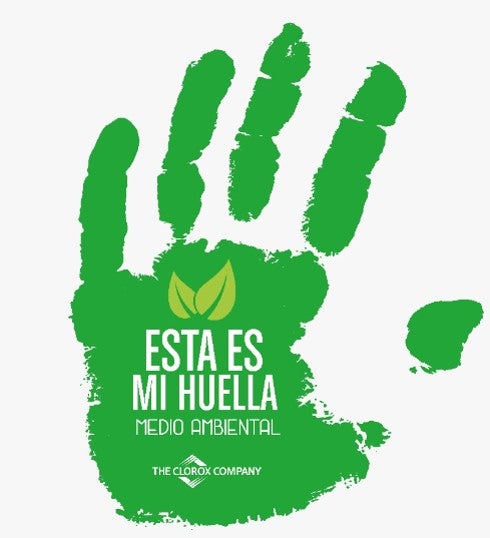 ---
Cuando un 10 perfecto no es lo suficientemente bueno.
El equipo de Clorox en América Latina amplió audazmente nuestro recuento de sitios sin residuos enviados a relleno sanitario para minimizar nuestra huella ambiental.
Por Cecilia Mota
Clorox estableció un Objetivo de Sostenibilidad 2020 para tener 10 sitios con cero residuos en rellenos sanitarios (ZWTL) para 2020. Pero, ¿por qué querríamos conformarnos con un 10 perfecto?
Alcanzamos nuestra meta original en 2018, cuando la planta Glad® en Conghua, China, recibió la certificación ZWTL. (Esto también marcó otro hito importante: todas las instalaciones de Glad en todo el mundo ahora están certificadas como ZWTL).
Desde entonces, otros tres sitios Clorox en América Latina han sido certificados ZWTL. Incluyen la planta en Quilicura, Chile, y las plantas San José y Cartago en Costa Rica. Mejor aún, las plantas lo lograron en una acelerada línea de tiempo, desde el diseño del proyecto hasta la exitosa auditoría ZWTL en tan solo seis meses.
¿Qué significa en Clorox ser de Cero Desperdicios en Relleno Sanitario?
En Clorox, cero residuos en relleno sanitario significa que al menos el 90 por ciento de los materiales de desecho se reciclan o se compostean y el resto se utiliza como energía alterna, de modo que, literalmente, cero residuos se depositan en los vertederos.
Como siempre, cada sitio tuvo que desarrollar soluciones locales para minimizar los residuos y encontrar soluciones de aprovechamiento de energía. Cada uno de los sitios fue un paso más allá, reduciendo la cantidad de materiales desechables y de un solo uso.
Cambiando y manteniendo la cultura.
Sin lugar a dudas, el éxito de cualquier programa ZWTL se reduce a las personas.
En Quilicura, Chile, una empleada tuvo la idea de recolectar los posos de café usados ​​en contenedores vacíos de toallitas desinfectantes Clorox® para su posible uso como fertilizante. Y en la planta de Cartago, los empleados operan un composteador para transformar sus desechos orgánicos, después de lo cual el compost se deposita en las áreas verdes de la planta.
Cada sitio tiene su propio Comité de Medio Ambiente, que proporciona nuevas ideas y construye la comunidad en torno a la sustentabilidad.
Estos comités proponen ubicaciones y diseños para contenedores de desechos, brindan retroalimentación sobre las mejores prácticas de clasificación, participan activamente en los dumpster dives, organizan campañas para recolectar los desechos electrónicos y otros residuos que se generan en el hogar difíciles de reciclar y mucho más.
La pasión y creatividad de los empleados de Clorox nos ha ayudado a certificar hasta el momento 13 sitios ZWTL en toda la compañía. Sabemos que más sitios, liderados por dedicados Eco Warriors, pronto se unirán a ellos.