Clorox Refreshes its Inclusion & Diversity Strategy
As part of its new IGNITE Strategy, Clorox has also refreshed its Inclusion & Diversity (I&D) strategy.  We asked Germaine Hunter, vice president – I&D, to talk about our new strategy.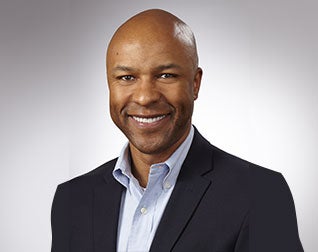 Can you summarize our vision and what we're aiming to accomplish with the new I&D strategy?  
Ultimately, our goal is to foster an environment where each of our 8,800 employees around the globe can fully and authentically participate in our Clorox community. 
What do you see as some of the biggest challenges we face as a company in the I&D space, and how does this new strategy address them? 
There are two big challenges that we face. The first challenge is maintaining the consistent momentum that we've built around I&D while managing the ebb and flow of our business cycles. Put another way, we'll need to maintain a consistent focus on our I&D goals regardless of the short-term business environment.   
The second challenge is driving ourselves to honestly and authentically confront the elements of our culture that inhibit some people from being the best version of themselves when they come to work.  Both challenges are difficult and will require high degrees of courage over time. 
How does this new I&D strategy support the IGNITE Strategy?  
Our IGNITE Strategy is focused on driving bigger ideas and faster growth. This is EXACTLY what our I&D strategy is intended to enable.   
What do you hope will be different five years from now at Clorox when it comes to I&D? 
I hope that Clorox will be seen as THE best employer in the Consumer Packaged Goods industry. This reputation will, in part, be the result of the work that we will have done to create a culture that embraces each employee and values the unique capabilities that we all bring to work each day.