Chromatography, Zombie Yeast and Packaging Development — Oh My!
By Dilpreet Kaur, Scientist II
Chromatography, zombie yeast and packaging development. These are just a few of the things the Clorox Science Ed team recently demonstrated for 40+ high school girls to show them what we do and get them excited about careers in STEM.
Denise Garner, our Chief Innovation Officer, kicked off the day with a friendly reminder to students that it's okay not to have your exact career path mapped out from the get-go. Instead, she encouraged students to take opportunities that will help them learn what they do and don't enjoy doing.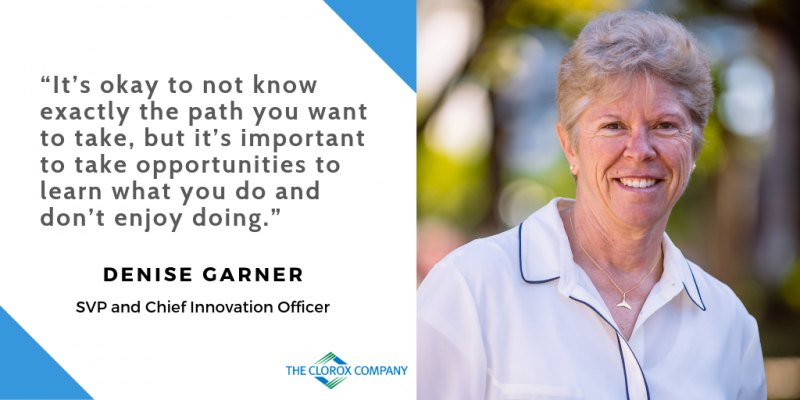 To prove her point, Denise walked the girls through her own, non-linear career path. She stressed that a diversity of experiences early on helped her gain a deeper understanding of business and Clorox, which has made her more impactful in her role today, as one of the top executives at the company.  
"Bold ideas often come from having a diverse group of people working together," Denise told the girls.
Then the girls, all participants in the Tri-Valley GETSET (Girls Exploring Technology, Science, and Engineering Together) program, rolled up their sleeves, pulled up a chair and joined hands-on demos with Clorox scientists. They got insight into what we do here and learned some science along the way.
We closed the day with a speed networking lunch where the students got to meet many different women who rock it at Clorox. Our volunteers enjoyed sharing their career paths and advice they wish they had heard in high school, while the girls got to ask about a day in the life as a Clorox professional and how to make the most of their college experience.
It was inspiring and energizing to work with over 20 amazing Clorox women to put on this event.
It was also gratifying to support and encourage these aspiring scientists. Without the mentorship of my own high school STEM teachers and students who graduated before me, I never would have thought to pursue a degree in engineering.
Being able to build on this tradition of mentorship and pay it forward by encouraging others to pursue STEM has been a passion of mine since college. I feel so fortunate to work for a company where I'm encouraged to work with others to make a difference in my community.
Best of all, this is just one of the many Science Ed events Clorox employees host in the San Francisco Bay Area and Atlanta region to get students excited about science in general — and possibly even as a career.