Burt's Bees Natural Launchpad Supports Women Entrepreneurs
By Paula Alexander, Director – Sustainable Business & Innovation, Burt's Bees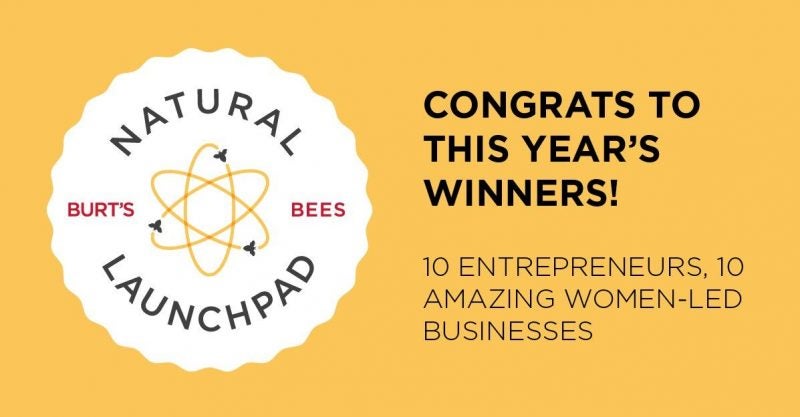 The bold choice to refocus the Natural Launchpad accelerator program on women-led businesses has paid off. It's resulted in another cohort of 10 passionate, rising natural-products entrepreneurs who are meeting people's needs and tackling global issues in new ways.
Now in our third year, the Burt's Bees Natural Launchpad accelerator for natural products entrepreneurs has come a long way. We've graduated the first cohort, continued nurturing the second with quarterly calls and best practice sessions (Magnus Jonsson, Clorox vice president – Marketing, led one in April on Brand Purpose and Engagement), and we just announced our third cohort.
And it's a cohort unlike any other.
This year, Natural Launchpad Cohort No. 3 evolved to be women-focused. It's a nod to our co-founder, Roxanne Quimby, the artist and entrepreneurial spirit behind the brand. And this shift inspired new interest in Natural Launchpad.
In fact, despite significantly shrinking our potential applicant pool with this change, we received almost two-thirds as many applicants as in prior years. Talk about the power of women! We were so impressed by the quality of the applications and the applicants' personal connections to the Burt's Bees brand.
In addition to becoming a women's program, we also opened up eligibility to entrepreneurs in English-speaking Canada.
"We are very proud that in the first year of expanding Natural Launchpad outside of the U.S., a Canadian entrepreneur has been chosen to be part of Cohort No. 3. There are amazing natural entrepreneurs and brands around the world leading the charge on sustainability, and it's exciting to see Burt's Bees supporting these global thought leaders," says Mike Pilato, vice president & general manager – Canada and Renew Life. 
Meet Burt's Bees Natural Launchpad cohort No. 3
Reducing food waste, supporting regenerative agriculture and rethinking packaging forms are just a few of the ways companies in this third cohort are addressing people's needs and taking on global issues. Here are this year's winning thinkers, dreamers, midnight-oil-burning innovators in the natural products space.
Fran Ngong FreeMe Natural Deodorant
Pulp Pantry This Is Not Granola Snacks
Smart Sweets Natural Gummy Bears
Sweetie Pie Organics Baby & Mama Products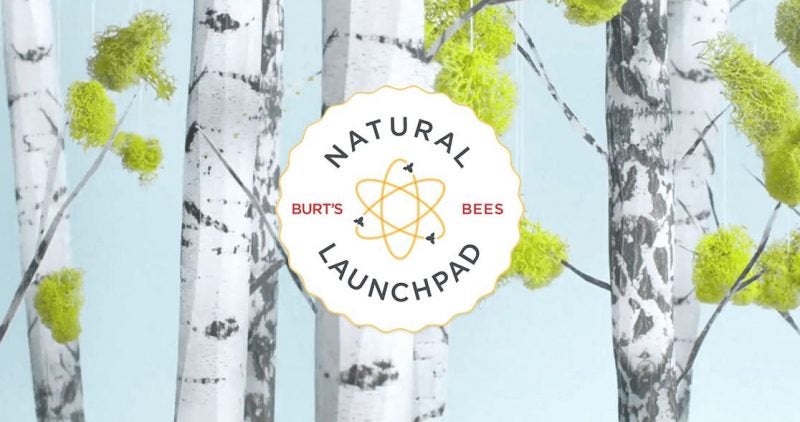 We'll be welcoming Cohort No. 3 to Durham October 24-26 for the CEO Exchange, where they'll have the opportunity to network, meet with subject matter experts and experience a program tailored to women entrepreneur challenges and advantages.
"We're so excited to meet our Cohort No. 3 winners and help them along their business journey — and no doubt be inspired by these savvy women along the way," says Kennedy Embree, Burt's Bees Brand Engagement Manager. She's a key player from Burt's Bees during the exchange since these young companies are often leading with digital to grow their market presence.
In addition to the two days of coaching at Burt's Bees headquarters, the grant recipients also receive a $10,000 cash grant, access to their ecosystem of peers through an on-line community and a seal to place on marketing materials and product packaging.
Read about past Natural Launchpad participants and programs
The Greater Knead Meets the Greater Good
Natural Launchpad Entrepreneurs Visit Durham for CEO Exchange