Burt's Bees Brand Releases Update on Sustainability Progress
By Matt Kopac, Manager – Sustainable Business & Innovation, Burt's Bees
We're excited to release our 2020 Sustainability Goals Update — now live on burtsbees.com.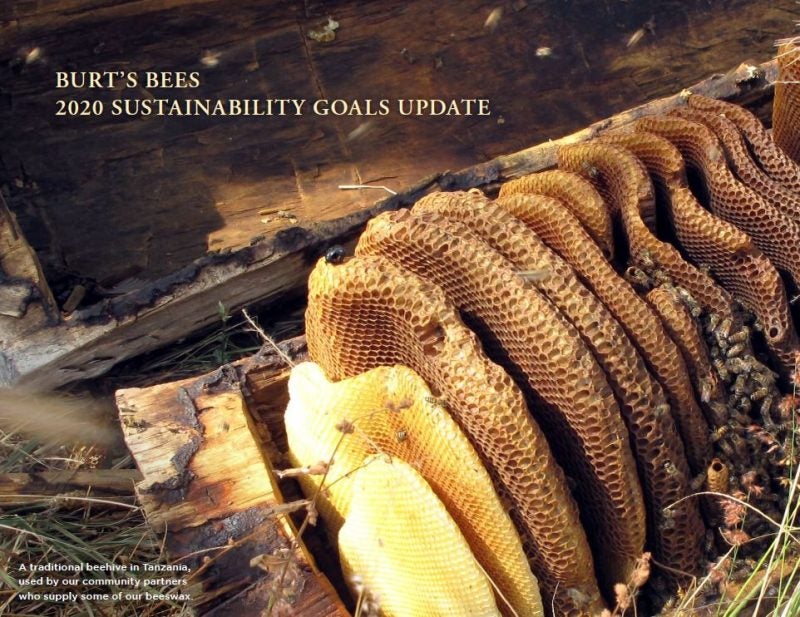 As a conviction-led brand, Burt's Bees takes a holistic approach to sustainability. We look across our entire value chain at how we can be good stewards of the planet and the people who live on it.
It's all part of our overarching commitment to The Greater Good, which encompasses sustainability in the products we make, how we operate as a business and how we give back to our community.
Reporting progress
This progress report focuses on our 11 goal areas:
What we make

How we operate

How we give back

Responsible sourcing

Sustainable packaging

Natural formulations

Waste

Water

Energy

Carbon neutrality

Contract manufacturing

Philanthropy

Global supplier community investments

Outreach
As we state in the report, sustainability goals serve as guideposts that help us find our way amid changing circumstances — just as honeybees use a cognitive map to find their way to existing food sources even if they've been moved to new locations. We adjust, we learn and we continue to pursue our goals.
For each of our 11 goals, we provide a dial score snapshot of our performance, rating ourselves from red to green, and a summary update. In some cases, we provide insights from Burt's Bees team members about the challenges or opportunities inherent in sustainability. We also share some narratives that go deeper.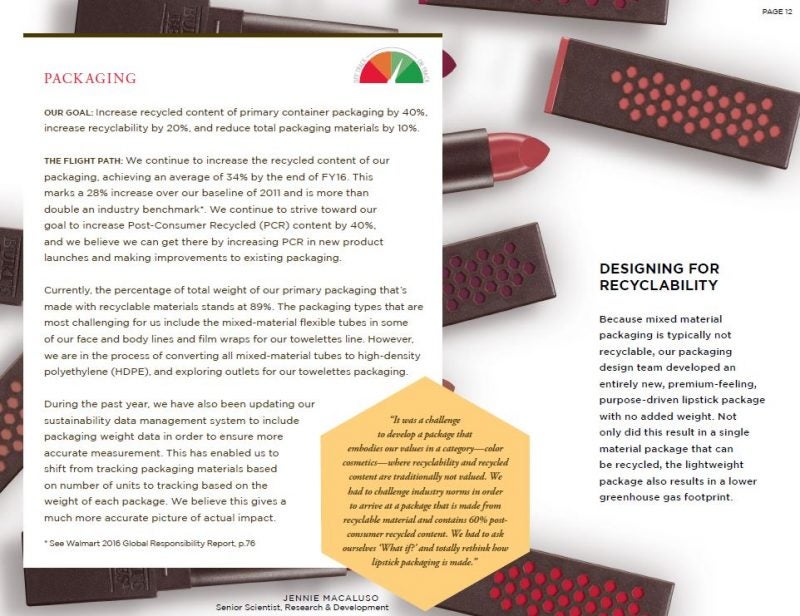 We're happy to report there are a number of areas where we're green: driving transparency in our raw material supply chain, supporting North Carolina farmers with wildflower seeds and technical assistance, finding innovative ways to cut waste, fully offsetting our carbon emissions and increasing the postconsumer recycled content of our consumer packaging.
There are also areas where we're red, such as the challenge of containing our internal energy and water footprint as our operations evolve and our business changes.
Pushing to 2020
We've made great progress against our goals, but there's still work to be done. This check-in on our goals is an important resource to keep us on track.
We hope you will read our 2020 Sustainability Goals Update, and please let us know what you think!