Feel free to judge Burt's Bees® lip balms by their covers.
Virtually all Burt's Bees lip balm tubes are now made from 50 percent postconsumer recycled (PCR) content — the first time the yellow tubes have contained recycled plastic. This will eliminate about 200,000 lbs. of virgin plastic annually from our manufacturing process (that's equivalent to more than 10 million yogurt cups).
In many ways, this move to more sustainable packaging was sparked by our partnership with Target Corp.'s 2016 Made to Matter – Handpicked by Target program.
It also required finding a consistent, reliable, clean PCR plastic source that allows us to color-match our iconic yellow tubes.
Made to Matter 2016
Now in its fourth year, Target's Made to Matter program makes it easy for consumers to find and buy natural, organic and sustainable products from innovative, purpose-driven brands like Burt's Bees.
This year, Target challenged brands to push for more sustainability-driven innovation within six areas ranging from clean label and reduced sugar products to closed loop systems.
We at Burt's Bees focused on the closed loop system — essentially a production system where byproduct from one process or product is used to make another product. 
We created three limited-edition lip balm tubes made from 50 percent PCR content. And to help close the loop, we designed new lip balm packaging (made from 35 percent PCR paperboard) which the consumer can use to mail back the empty lip balm tube for recycling through our "Recycle on Us" program.
So in addition to making a lip balm container from recycled plastic, we are also providing more options for recycling and recovery on the back end. This leads to more PCR plastic that brands like Burt's Bees can use and helps to close this virtuous loop.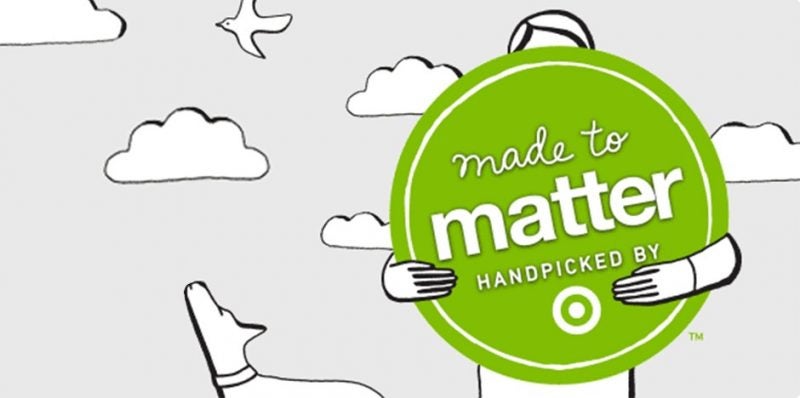 Looking to the future
We subsequently expanded the PCR lip balm tubes and mail-back packaging to cover almost all of our remaining lip balm tubes, which will save about 200,000 lbs. of virgin plastic annually.
Look for them at your local Target store, and please be sure to Recycle on Us and send back your used tube.
We're already looking forward to Target's Made to Matter 2017, when we can partner with Target to deliver sustainability wins for new products across our portfolio.
Sustainability-driven design thinking has long been part of the Burt's Bees approach to innovation, and Target's increasing focus in this area should serve to support our shared goals.