Forging a Path to Inclusion & Diversity
By Rubén Vásquez Jerez, Daniela Adasme H. and Ana Maria Vázquez-Galliano
Around the world, Clorox's Inclusion and Diversity (I&D) strategy is about doing the right thing – for our people and our business.   
And in Chile, it's no different.  
We're committed to building an inclusive culture and diverse workforce to strengthen our business and attract, develop and retain top talent.
In August, we became the first Clorox office in Latin America to host a Day of Understanding event. Based on the CEO Action Day of Understanding in December 2018, our event included a series of interactive sessions where employees shared their experiences related to I&D and learned more about unconscious bias in the workplace.     
We've also partnered with other organizations outside Clorox to share experiences and best practices and benefit from their diversity. 
One of these partnerships, with Pride Connection Chile, led to Clorox Chile's first time joining the Chile Pride March celebrating the LGBTQ community. This year, we joined Pride Connection Chile – in partnership with Fundación Iguales and Human Rights Campaign – to promote inclusive workspaces for LGBTQ+ employees and build connections to attract top talent.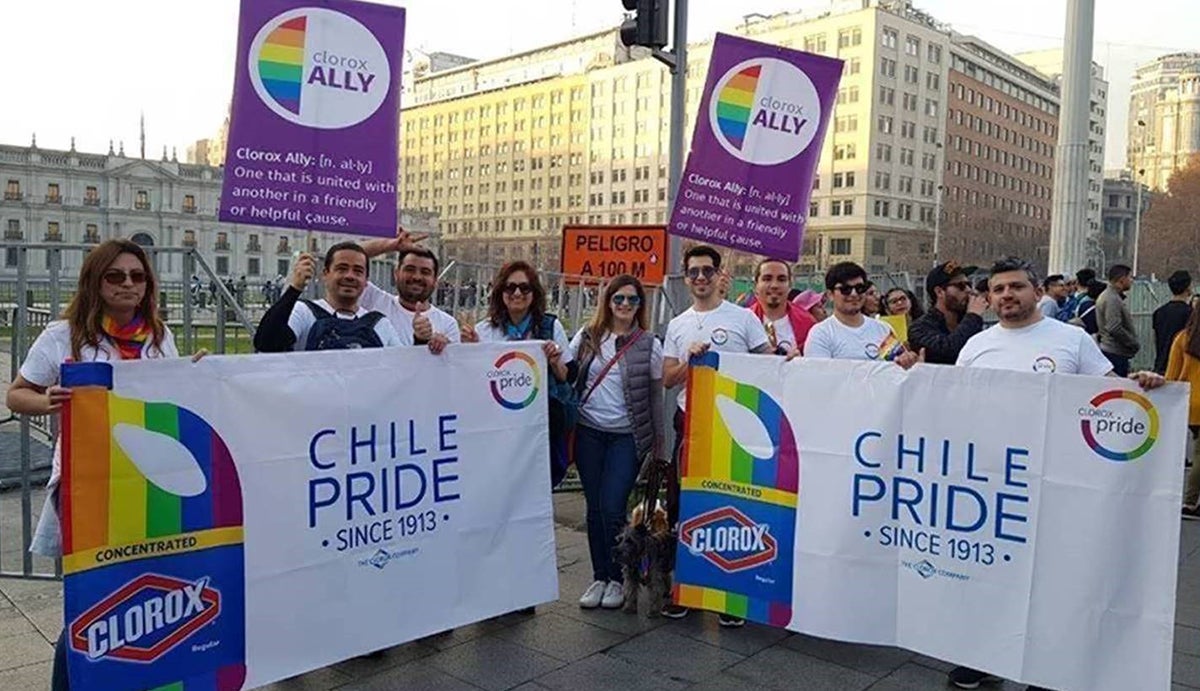 Additionally, through Mentoring Circles, a unique program organized by the Chilean-American Chamber of Commerce (AMCHAM), we're connecting with other companies from a variety of industries to discuss I&D best practices and issues relevant to gender equality, LGBTQ+ employees, employees with disabilities and more. The program offers valuable mentoring and insights that we can apply to expand our own I&D efforts.   
And finally, working in in conjunction with the Corporación Gestión & Acción (Management & Action Corporation), we're working to ensure we're also inclusive of people with disabilities. 
Moving forward, we will continue to be bold with our I&D strategy so everyone feels a sense of belonging and an inclusive culture in which they can bring their best.   
 —–
Construyendo un

 camino de 

Inclusión y Diversidad en Chile
Alrededor del mundo, la estrategia de Inclusión y Diversidad (I&D) de Clorox consiste en hacer lo correcto – para nuestra gente y nuestro negocio.  
Y en Chile, no es diferente. 
Estamos comprometidos a construir una cultura inclusiva y una fuerza laboral diversa para fortalecer nuestro negocio y atraer, desarrollar y retener el mejor talento.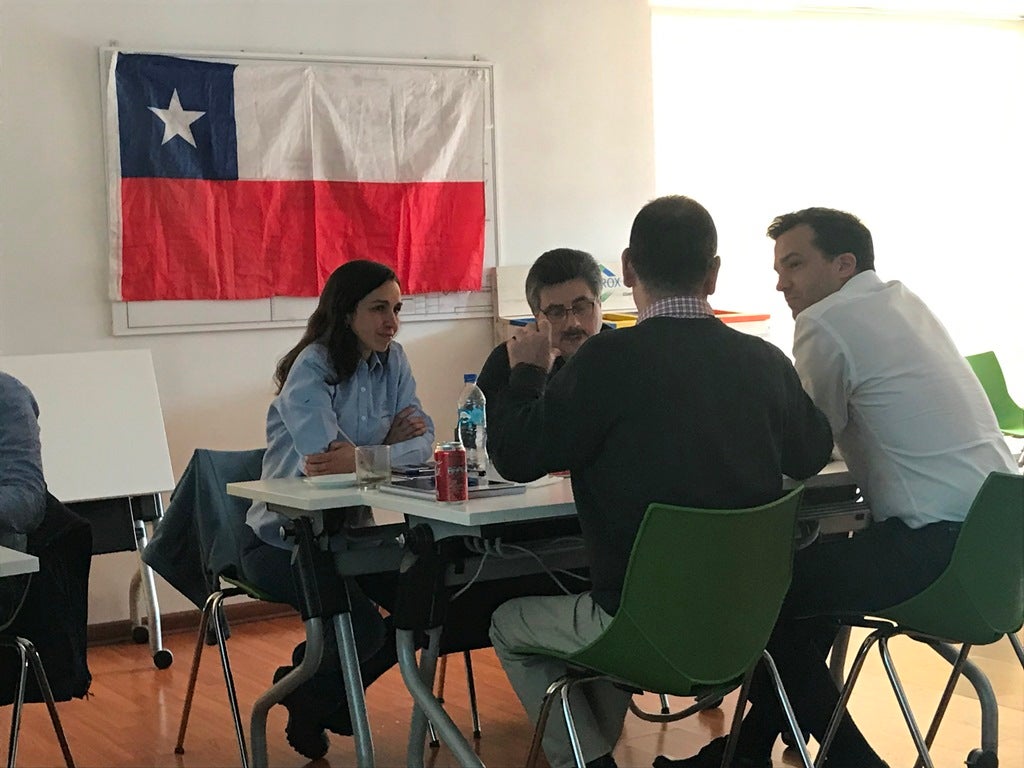 En agosto, nos convertimos en la primera oficina de Clorox en Latinoamérica en organizar un evento del Day of Understanding (día de la comprensión). Basado en el Day of Understanding del CEO Action en diciembre de 2018, nuestro evento incluyó una serie de sesiones interactivas donde los empleados compartieron sus experiencias relacionadas con I&D y aprendieron más sobre los puntos ciegos en el lugar de trabajo.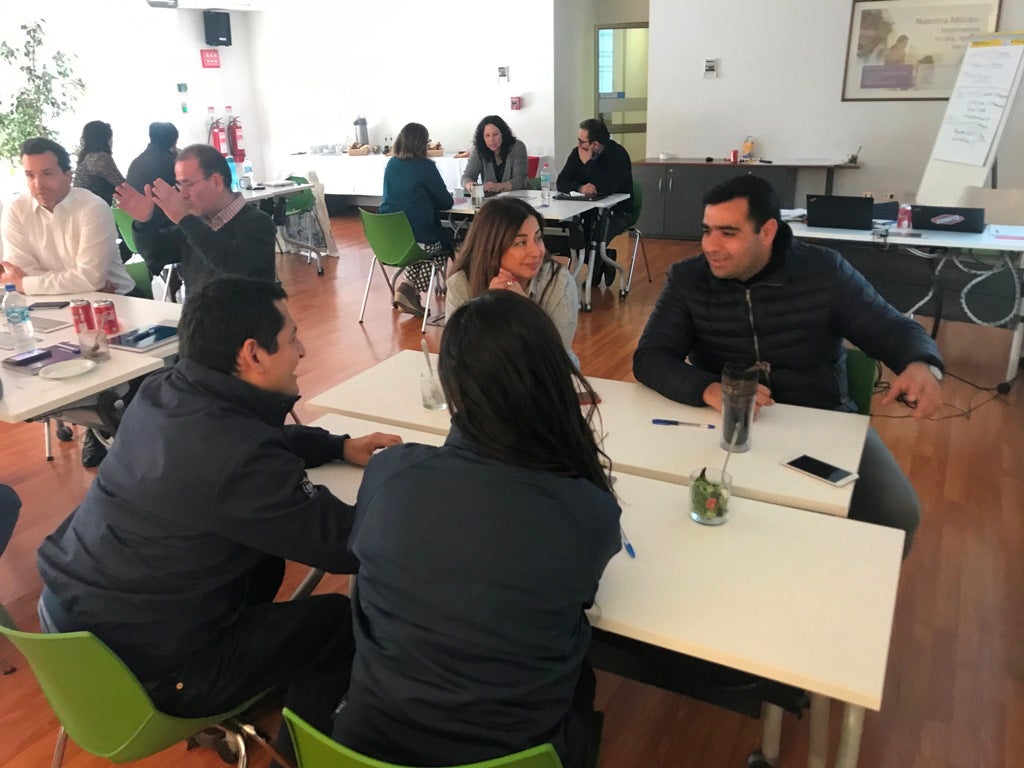 También nos hemos asociado con otras organizaciones fuera de Clorox para compartir experiencias y mejores prácticas y así beneficiarnos de su diversidad. 
Una de estas asociaciones, con Pride Connection Chile, llevó a Clorox Chile a unirse por primera vez a la Marcha del Orgullo de Chile celebrando la comunidad LGBT+. Este año, nos unimos a Pride Connection Chile – en asociación con Fundación Iguales y Human Rights Campaign – para promover espacios de trabajo inclusivos para los empleados LGBT+ y crear conexiones para atraer el mejor talento.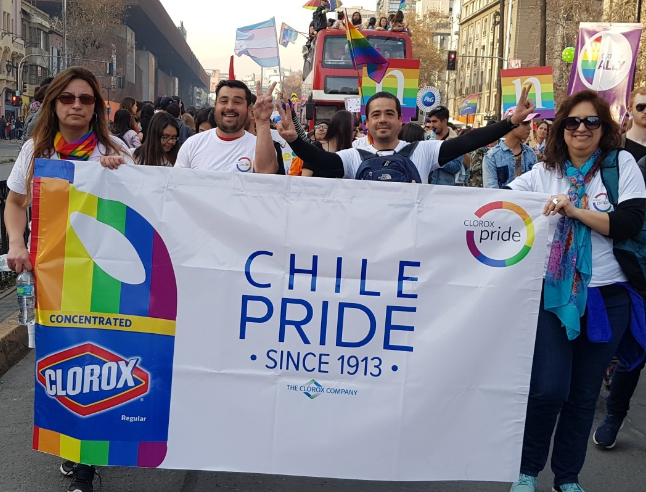 Además, a través del Círculo de Mentorías, un programa único organizado por la Cámara Chileno Norteamericana de Comercio (AMCHAM), nos estamos conectando con otras compañías de una variedad de industrias para discutir las mejores prácticas y temas relacionados con la igualdad de género, empleados LGBT+, empleados con discapacidad y más. El programa ofrece asesoramiento y conocimientos valiosos que podemos aplicar para expandir nuestros propios esfuerzos de I&D. 
Y finalmente, trabajando en conjunto con la Corporación Gestión & Acción, estamos trabajando para garantizar que también seamos inclusivos de las personas en situación de discapacidad. 
Continuaremos siendo audaces con nuestra estrategia de I&D para que todos tengamos un sentido de pertenencia y una cultura inclusiva en la que podamos dar lo mejor de nosotros mismos!