Clorox Joins Day of Understanding; Holds Real Conversations About Inclusion and Diversity
By Kirsten Marriner, Clorox Chief People Officer
"Thank you for providing a safe forum to discuss some of the difficult topics we usually avoid talking about at work." – Clorox employee following Day of Understanding, a national effort by CEO Action Pledge companies to encourage open dialogue about inclusion and diversity.
On Dec. 7, we joined 150 other companies in hosting a Day of Understanding at five of our locations and one virtually. Hundreds of employees of different ethnicities, genders, ages, and religions, from the c-suite to our newest college grads, joined the conversation.
Our goals: Build trust, expand our perspectives and reinforce the power of inclusion
Led by volunteer employee facilitators, the sessions were designed to help us share our experiences and really listen to each other as we discussed sensitive topics. These were topics that impact our lives and sometimes make headlines, but that we typically steer clear of at work.    
I was struck by how honest and natural the dialogue was. We shared. We listened. We sometimes felt uncomfortable. And we learned.
"Just the fact that we are trying to get better at talking about sensitive topics so that we can get to a more comfortable workplace is positive," one employee wrote in their feedback.
"I liked how different it was, and how bold the topic was for a work event," wrote another. "I felt safe sharing my thoughts on the topics we discussed."
Take a ride and check your blind spots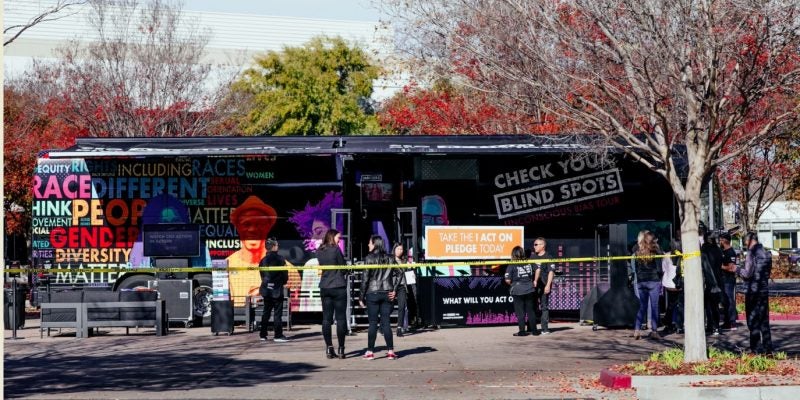 We also hosted the CEO Action Check Your Blind Spots tour bus at our Pleasanton, California, campus. It was a great complement to our morning conversations.
Virtual reality goggles invited us to "look through a different lens" and phone receivers challenged us to "listen to someone else's reality."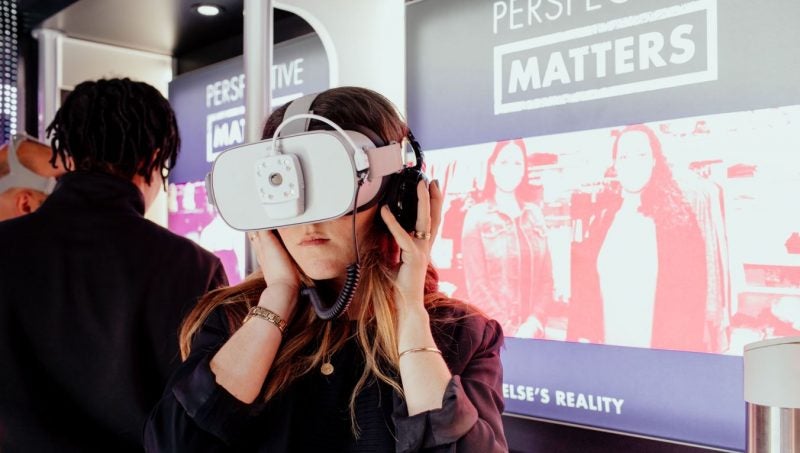 And then it was our turn to weigh in and pledge publicly how we would each become more inclusive.
Across the board, we've heard passionate and positive feedback about these conversations and the tour bus experience. Our people are hungry for more of this kind of dialogue. We're planning on it, and we hope you will, too.
Read more about the CEO Action Pledge for Diversity and Inclusion