Be Yourself. Do Your Best Work. Win Together.
By Miriam Lewis, head of inclusion & diversity
At Clorox, we have a clear view of the future, and it is articulated through our refreshed Inclusion & Diversity (I&D) vision: Be Yourself. Do Your Best Work. Win Together.
For any of us to be great leaders, we have to be ourselves. When we are true to who we are, we can do our best work and win together.
"I&D is a strategic imperative and we can't win without it," says Clorox Chairman and CEO Benno Dorer. It is an enabler of our business and people strategies. Inclusion coupled with diversity leads to better business outcomes.
That's why all 8,700 Clorox employees are accountable for our I&D objectives which are to:
Build an inclusive culture and diverse workforce
Attract, retain and advance talent
And of course, our values are at the foundation of everything we do, including I&D. We will always act with integrity and strive for excellence.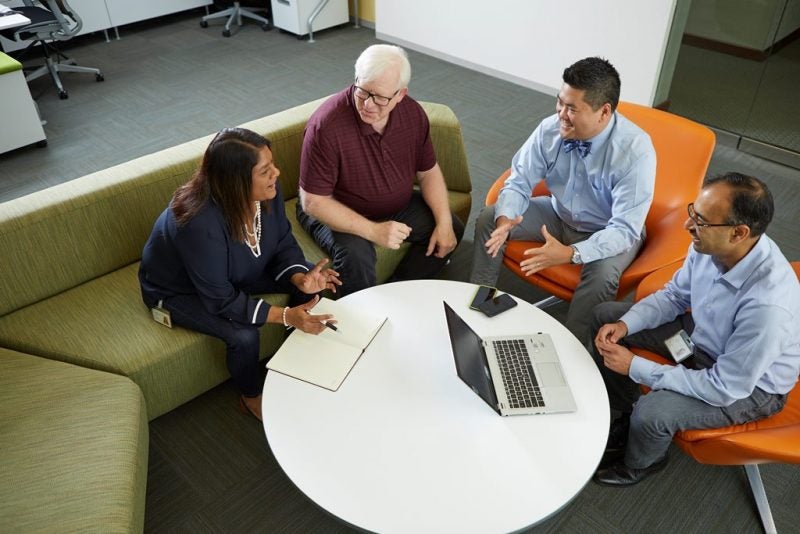 Let's dig into our vision.
Be Yourself.
Inclusion is a key part of how we support our vision. Inclusion is a sense of belonging that comes from being valued and respected FOR our diversity. This means creating an inclusive culture where every employee feels at home. And when we talk about diversity, we mean all the great and unique qualities that make each of us who we are – our different cultural backgrounds, lifestyles, thinking styles and experiences.
Our resource groups foster greater understanding of different perspectives and backgrounds. These groups are an important forum for business insights, product innovations, professional development and support to our local communities through regular volunteer activities.
Do Your Best Work.
When we feel comfortable being ourselves, we can focus our time and energy on doing our best work. That means we're in the right place to focus on strategic work that drives Good Growth – growth that is profitable, sustainable and responsible. It means as a company we are succeeding in generating, welcoming and enabling bold ideas.
Win Together.
Research shows direct links between inclusion and increased market share, lower turnover and more. Companies that embrace inclusion and diversity across the entire business  see stronger business results overall and outperform their peers.
What lesson have we learned?
We've learned that diversity can't thrive without inclusion. Thus, we've heightened our focus on both inclusion and diversity. They're equally important.  
What's next?
We're in the process of integrating I&D into our core people and business processes. We're also sustaining and more deeply penetrating the enterprise-wide solutions like unconscious bias training, mentoring and Plus 1 that we've implemented. Lastly, our resource groups continue to expand organically into other countries while our Global Inclusion Studio is implementing solutions and building our I&D pipeline.
At Clorox, we know our I&D vision and increased focus on I&D will accelerate the pace of our journey and yield better business results.
Related content