An Expanded Commitment to Health and Wellness
By Benno Dorer, CEO – The Clorox Company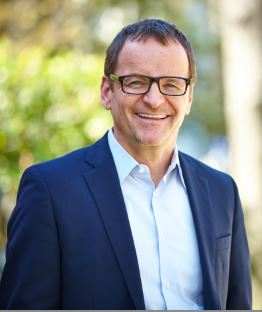 We think of Clorox as a health and wellness company.
That's our heritage dating back 103 years, when we first started selling our namesake, disinfecting bleach. In the century since, bleach has been used again and again to fight disease and support public health. It kills the germs that make people sick from the common cold and flu, and also more serious diseases like Ebola. Bleach purifies contaminated water so it's safe to drink. It's used globally in the recovery from natural disasters and to treat water in rural areas lacking infrastructure to treat water, as with our Safe Water Project in Peru.
Well beyond bleach
Nor is bleach the only Clorox product making a significant difference to global health and wellness.
We have a slew of consumer and commercial cleaning products, both bleach-based and without bleach, to ensure healthy spaces free of germs. Hospitals, health clinics and doctors' offices have come to rely on our Clorox Healthcare products to combat healthcare acquired infections like c.diff.
This commitment to health and wellness extends beyond surface disinfection to people's bodies and what they put in those bodies. Burt's Bees® products use natural ingredients, so consumers know the lotions, lip colors, lip balms and other personal care items they use are free from harmful chemicals. Our Brita® brand helps more people access clean drinking water, providing a healthy alternative to sugary drinks. Even our Hidden Valley® ranch dressing plays a role in getting children to eat more veggies.
Entering a vital category
Health and wellness is not only our past and present; it's also our future.
That's one reason we're proud to welcome the RenewLife® line of probiotics, cleanses and digestive aids to the Clorox family. This is a category where we believe we can help people live healthier, happier lives.

Two-thirds of U.S. adults have experienced digestive issues in the past year, and that population is likely to increase. For many, probiotics are the solution. Indeed, half of all probiotics users start taking them at the recommendation of a doctor.
We know consumers are interested in this category, but they're confused by it. There are so many different brands and products, all with different claims and billions of active cultures. It's hard to make sense of. That's where a company of strong marketers, like Clorox, can come in and help consumers make more informed decisions.
After all, the science supports probiotics use to improve digestive health, according to an expert consensus report issued by the International Association for Probiotics and Prebiotics. Further studies are under way.
In this context, we can bring our R&D excellence to bear, helping develop the range of innovations already begun as well as new ideas.
We also can help more consumers access these digestive aids. RenewLife is already the No. 1 brand of probiotics and herbal cleansing products in the natural channel — places like Whole Foods and Sprouts markets. Yet most Americans shop at mass retailers, where RenewLife has limited distribution. Clorox has deep relationships with these retailers and can secure expanded distribution for RenewLife products.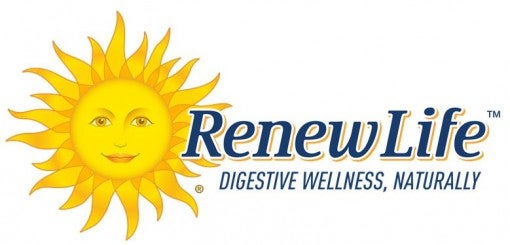 Safeguarding a healthy future
I love the RenewLife business because it's fast-growing, profitable and one where we can really bring value to both consumers and shareholders.
Digestive supplements are a $10 billion market in the U.S. and growing about 7 percent annually. Probiotic sales in the U.S. are currently $1.3 billion a year, and we project them to reach $4 billion by 2020.
RenewLife is a perhaps unexpected, nevertheless perfect fit for our portfolio of health and wellness brands. Enhanced wellness has long been of interest to us, but it took bold thinking to find the right segment.
We found that with RenewLife.
RenewLife truly is in the bull's eye when it comes to meeting a growing consumer need for improved digestive health and enhancing our already strong health and wellness portfolio.
Sources: Mintel, Nutrition Business Journal, Euromonitor.