Advancing pollinator health to support California almond growers
By Shannon Hess, Director of Responsible Sourcing – Burt's Bees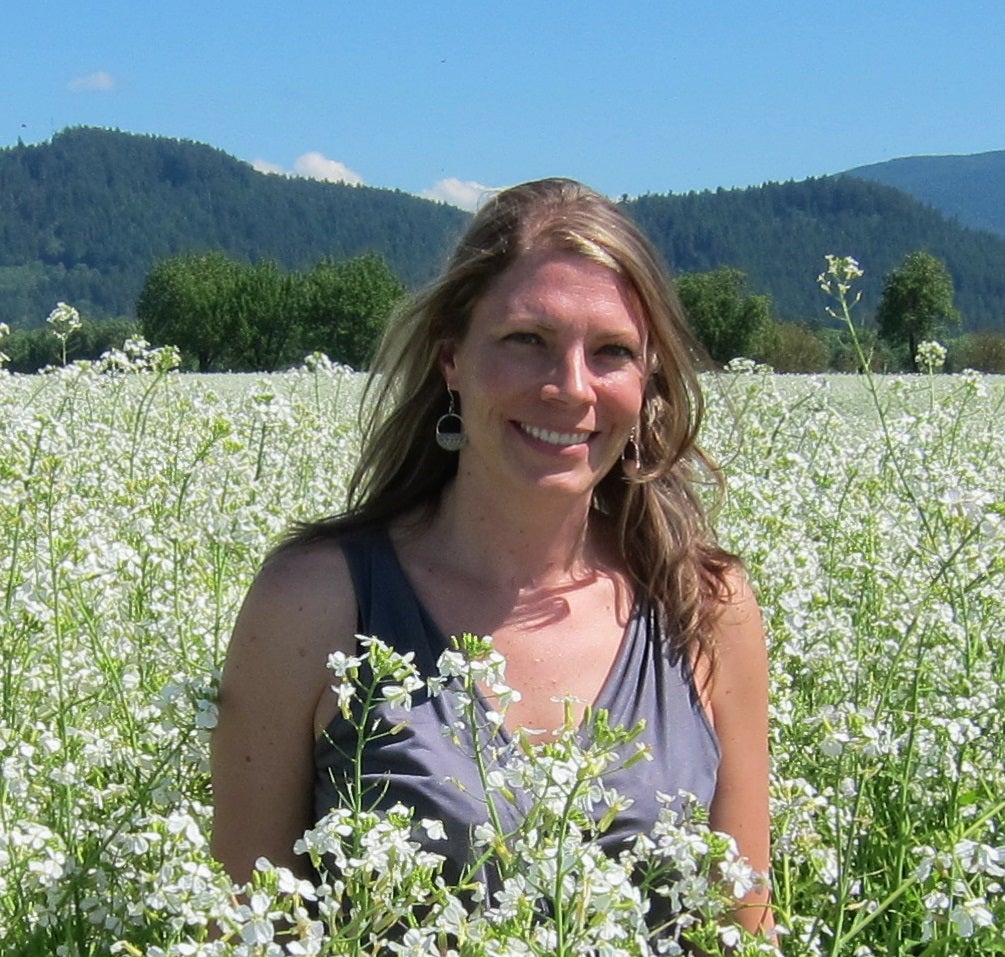 When we think of bees, we think of beeswax and honey. We might also think of the flowers they pollinate. But how many of us think of almonds? Probably too few of us, considering almonds are primarily pollinated by honeybees, so a healthy bee population is super important in almond orchards. There are about 500,000 hives in California, but each year 2.5 million beehives are needed for almond pollination during the flowering season, making it the biggest pollination event in the world.
This fact is top of mind for Burt's Bees as almond oil is an important ingredient in many of our products, due to its skin nourishing and softening properties.
That's why we're partnering with Blue Diamond Growers and Project Apis m to support pollinator health and almond growers in California's Central Valley, home to 80% of the world's almond supply. The Water for Bees and Seeds for Bees programs are multiyear efforts to provide hundreds of clean water rest stations for bees, along with seeds for cover crops to provide forage and habitat for visiting bees that are on the orchards for a few weeks each spring during the almond bloom.
The partnership has already impacted over 200 growers and nearly 60,000 hives in California, creating better conditions for bees, which may lead to better yields for growers. Our effort has provided nearly 2,000 15-gallon bee buckets, supporting more than 53,000 hives with water for bees on almond orchards. Through Seeds for Bees, we've planted more than 1,400 acres of cover crop throughout 2,800 almond acres to nourish more than 5,600 pollinating bee colonies and the soil.
Burt's Bees sources ingredients with respect for communities and the land, including a goal to support the livelihoods of 50,000 people across our supply chain by 2025. We invest in traceable, transparent and resilient supply chains to support the livelihoods of people in the communities who tend, harvest and process the best skin care ingredients from nature.
This collaboration with Blue Diamond Growers, Project Apis m, and Burt's Bees through Water for Bees and Seeds for Bees is one of 17 Burt's Bees Global Supply Chain Investment Program partnerships on the ground in our ingredient sourcing communities around the world that focus on safeguarding access to clean water, supporting women's and children's empowerment, and promoting health, safety and biodiversity. For more information about our initiatives, check out our 2020 Impact Report.