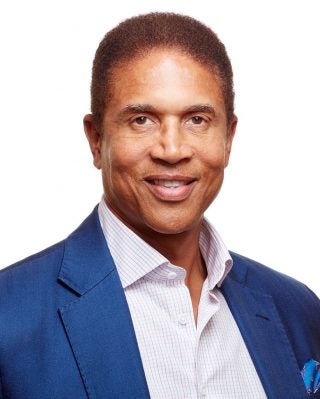 Christopher J. Williams
Chairman, CEO and Founder, The Williams Capital Group L.P. and Williams Capital Management LLC
Christopher Williams is chairman, CEO and founder of The Williams Capital Group L.P. and Williams Capital Management LLC (Williams Capital). He founded Williams Capital in 1994 and has since directed the firm's strategic effort in providing investment banking and asset management services to multinational corporations, institutional investors, and governmental entities. Williams spent the first eight years of his career with Lehman Brothers where he assumed management roles in the areas of corporate debt capital markets and derivatives structuring and trading. Following his tenure with Lehman Brothers, he and several colleagues formed a derivatives and structured finance division of Jefferies & Company. The structured finance division was later spun off from Jefferies to form Williams Capital.
Williams served as a director of Wal-Mart Stores Inc. from 2004 to 2014, and currently serves on the board of Caesars Entertainment Corporation and Cox Enterprises Inc. Previously, he was selected by Fortune magazine as one of the 50 most powerful African-Americans in corporate America and was listed in Crains New York Business as one of the top 100 minority business leaders. He holds a Master in Business Administration from the Tuck School of Business at Dartmouth College and a Bachelor of Architecture from Howard University.
Williams has been a director at Clorox since July 2015.