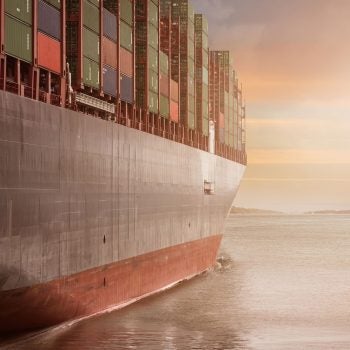 IGNITE Strategy: Science-Based Climate Action
Clorox believes that climate change poses a serious threat to the environment and society that requires serious action from all sectors. That is why our IGNITE strategy prioritizes science-based climate action as the paramount environmental sustainability goal with our upstream suppliers. A major contributor to our Scope 3 emissions, our supplier greenhouse gas (GHG) emissions footprint is a significant focus area for supply chain engagement as we drive our commitment to setting and achieving a Scope 3 science-based target*.
To help support our ambitions, we are phasing out our proprietary Supplier Environmental Footprint Scorecard utilized in our 2020 strategy and instead partnering with CDP Supply Chain† to engage our suppliers on climate action. By utilizing this standardized industry tool, we hope to simplify the reporting process for our suppliers as well as help support greater transparency and foster collective engagement with supply chains in our industry.
*Will set science-based targets (SBTs) for GHG emissions in coordination with and to be approved by the SBT Initiative over the two years following our commitment in October 2019.
†Clorox is a Supply Chain member of The Carbon Disclosure Project (CDP) a not-for-profit organization running the global disclosure system for investors, companies, cities, states and regions to manage their environmental impacts.
In 2020, we asked our top suppliers (representing about 70% of our global spend) to report to CDP Supply Chain. Our focus is on CDP Climate Change disclosure, with an emphasis on our top suppliers reporting their emissions, use of renewable energy, and current and anticipated improvement targets and action plans.
Understanding our suppliers' footprints, plans and progress on reducing their emissions will help us develop and manage our strategy for achieving a science-based target to reduce our Scope 3 greenhouse gas emissions. Supplier reporting on renewable energy use helps us to track reductions in our supplier emissions through the purchase of low-carbon consumption and assess the level of risk related to fossil fuels in our upstream supply chain.
View our CDP Supply Chain reporting on our Operations page.