Ingredients Inside :Clorox Commercial Solutions® Clorox® Bleach-Free Hand Sanitizer Refill 44600302430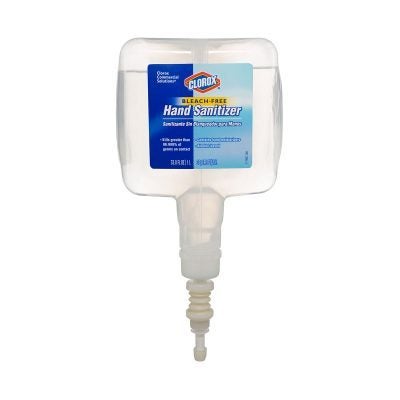 Product Name and UPC: Clorox Commercial Solutions® Clorox® Bleach-Free Hand Sanitizer Refill 44600302430

Brand: Clorox

Country: United States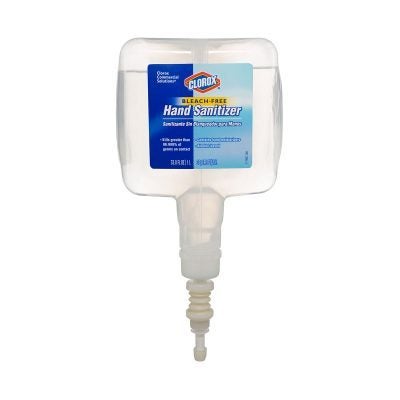 Product Name and UPC: Clorox Commercial Solutions® Clorox® Bleach-Free Hand Sanitizer Refill 44600302430
Product Ingredients
Ethanol

Ethyl alcohol (or ethanol) is a solvent that dissolves other cleaning product additives, such as fragrances. It is also used as an antimicrobial additive in some hard surface cleaners to kill or inhibit growth of disease- and odor-causing microbes.

Water

Water, also sometimes listed on product labels as aqua, is the most widely used of all solvents. It is a colorless, odorless and flavorless liquid and serves as the base of many cleaning products.

Isopropanol

Isopropyl alcohol, also known as isopropanol, is used as a solvent in glass and all-purpose cleaning products. Its antimicrobial properties make it useful in disinfecting products as well.

Glycerin

Glycerin is used in soaps, lotions and creams to add moisturizing qualities. It is a neutral, colorless liquid made during soap production.

Glycerol Monolaurate

Glycerol monolaurate is a surfactant used as a food additive, as well as in other products.
---
Clorox lists all fragrance components identified as potential allergens by the Scientific Committee on Consumer Safety, an advisory board to the European Union, when they are present at a concentration of more than 0.01 percent or greater in the product and provides a separate list of all the fragrance ingredients used in our household and professional cleaning, disinfecting and laundry products.
Product ingredients are listed based on the most current information available; please check back periodically for formulation updates. If you have questions regarding a product or the ingredient listing for a product, please contact us for additional information.