Responsible Sourcing and Sustainability
We have a strong commitment to ethical business practices and treating people with dignity, respect and equal opportunity. We expect the same commitment from business partners. Adherence to our Business Partner Code of Conduct and Human Rights Commitment — which articulate our expectations regarding human rights and labor, health and safety, the environment, and business conduct and ethics — are required of our partners. Meanwhile, our responsible sourcing and sustainability program helps us assess our own upstream supply chain against social and environmental impacts.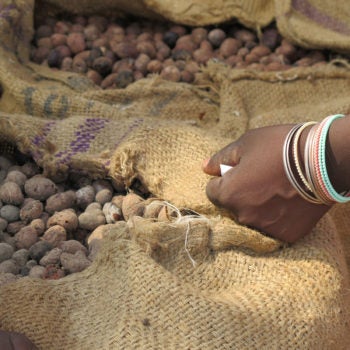 Ethical Practices
Our sustainability strategy covers how we work with our business partners on key issues such as ethical business conduct and practices. We are committed to driving social compliance, workplace safety and quality assurance, as these are all integral to the long-term success of our company and our partners.
Training and Risk Mitigation for Human Trafficking
In support of the California Transparency in Supply Chains Act and UK Modern Slavery Act, we've trained more than 200 global product supply team members in identifying and addressing potential risks of slavery and human trafficking in our supply chain. Additionally, we are mentoring suppliers and customers in the development of their own training and risk mitigation programs to combat human trafficking and slavery in global supply chains.
Being Mindful of Conflict Minerals
We conduct annual assessments of our supply chain related to the use of conflict minerals (tin, tantalum, tungsten and gold). Based on these assessments, we determined that either: 1) the covered minerals necessary to the functionality or production of our products were from recycled or scrap sources; or 2) we have no reason to believe these minerals originated in the Democratic Republic of the Congo or adjoining countries. For a full explanation of our country of origin assessment, see our SEC Form SD Filing.
Related content: