Sustainability in Our Facilities
Learn About Our New IGNITE ESG Goals
Clorox's long-term strategic plan calls for 20% reductions by 2020 in greenhouse gas (GHG) emissions, energy, water and waste-to-landfill of our manufacturing and distribution operations. All Clorox facilities follow a customized environmental management system (EMS) that tracks, reports and enables continuous improvement to help advance the company's sustainability goals, while helping ensure compliance with environmental regulations. Regulatory agencies — at both the federal and local level — conduct inspections regularly at all of our manufacturing facilities, focusing on the health, safety and environmental compliance of our product lines. And our Product Supply Organization provides employees with general environmental awareness and subject-specific training related to their roles, including annual regulatory training which is tracked in our EMS.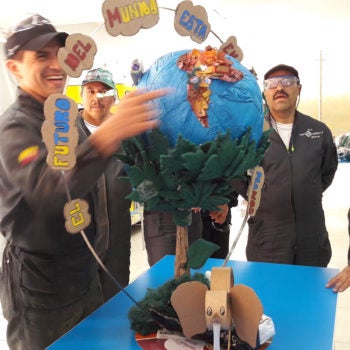 Progress Overview
Since establishing our first environmental sustainability strategy in 2008, we've made significant progress in reducing our operational footprint, both on an absolute basis as well as on an intensity — or per case of product sold — basis.
Footprint Reduction Summary (2008-2018)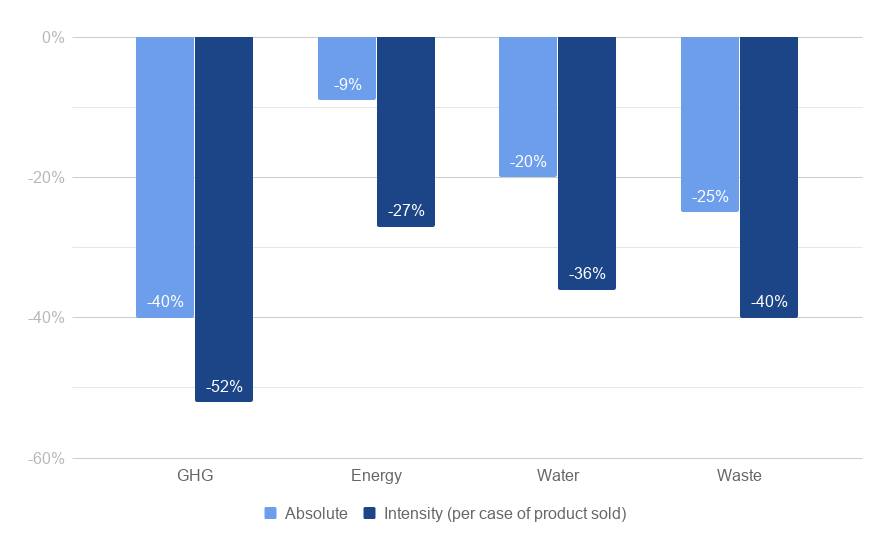 Initial Footprint Reduction Goals Exceeded in 2011
With 2007 as our baseline, we embarked on achieving our first set of goals by 2013. Four years into our six-year goal period spanning 2008 to 2013, we exceeded three of our four goals. Specifically, we surpassed our:
GHG emissions reduction goal of 10% (per case of product sold) by 6 percentage points
Water reduction goal of 10% (per case of product sold) by 4 percentage points
Waste-to-landfill reduction goal of 20% (per case of product sold) by 7 percentage points
This allowed us to reset our goal period at the end of 2011, two years ahead of plan.
Footprint Reduction Goal Period #1 (2008-2011)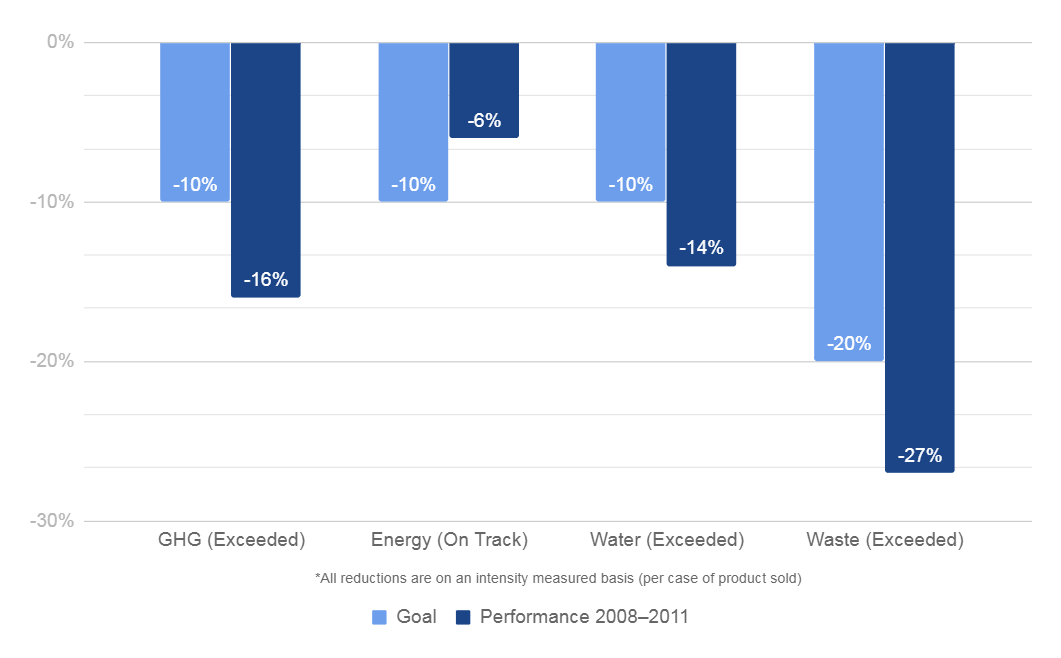 New Footprint Reduction Goals Set for 2020
GOAL: ↓ 20% by 2020
STATUS: Exceeded or on Track
Using 2011 as our baseline, we targeted new goals to reduce our GHG emissions, energy consumption, water consumption and solid waste-to-landfill by 20% (per case of product sold) by 2020. As of 2018, seven years into our nine-year goal period, we have exceeded three of the four goals and are on track to deliver all goals by 2020, having reduced:
GHG emissions by 33%
Energy by 18%
Water usage by 21%
Waste-to-landfill by 21%
These are additional reductions, measured on a per-case-of-product-sold basis versus 2011, on top of reductions attained between 2008 and 2011.
Footprint Reduction Goal Period #2 (2012-2020)