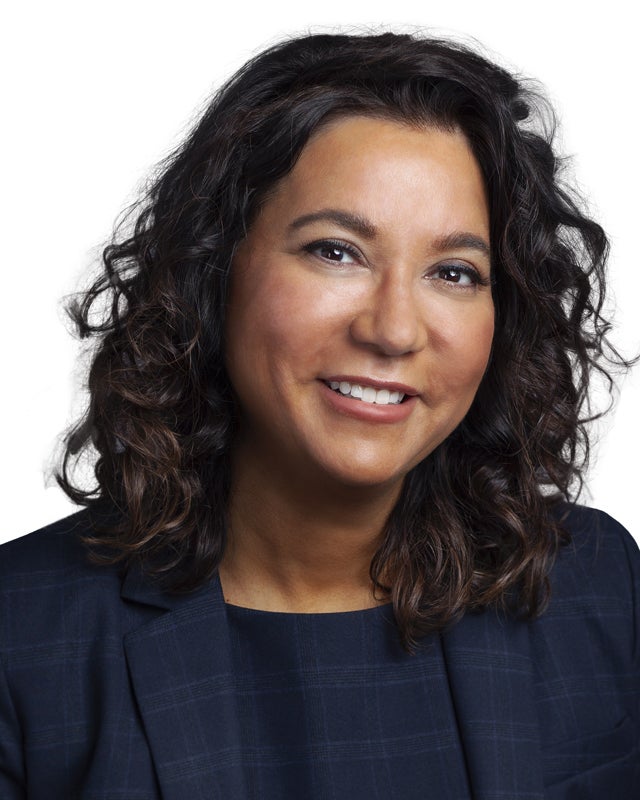 Stephanie Plaines
Former Global CFO, Jones Lang LaSalle Inc.
Stephanie Plaines most recently served as global chief financial officer of Jones Lang LaSalle Inc. from 2019 to 2020. In this role, she implemented a new enterprisewide system that provided insight on business performance and enabled decision-making based on customer and analytical data in order to drive top- and bottom-line profitability. She also instilled best practices in financial planning and analysis, budgeting, and forecasting. Her tenure at JLL was also marked by extensive cost management, rigor in cash flow, and transparency with investors as the company navigated the COVID-19 pandemic.
Before joining JLL, Plaines served in multiple CFO roles — for Starbucks' U.S. Retail division from 2017 to 2019, for the e-commerce business of Walmart and Sam's Club from 2016 to 2017, and for Ahold USA's Stop & Stop division from 2011 to 2016. She also worked as a vice president of finance – business planning and performance for Ahold USA from 2008 to 2011 and vice president of group treasury for Ahold Delhaize from 2004 to 2008. Previously, Plaines worked for Catalina Marketing — one of the early pioneers of consumer data — from 2001 to 2004, where she rose to oversee international finance. Her first position in the consumer packaged goods industry was with PepsiCo Inc., where she worked in global planning and analysis for its Tropicana business and in corporate development from 1996 to 2001. She started her career in investment banking and mergers and acquisitions at UBS.
Plaines serves as a director at KKR Acquisition Holdings I Corp. (2022 to present) and Nielsen Holdings PLC (2021 to present). She serves on the audit committee of both boards.
Plaines holds a Bachelor of Science degree in international finance from the University of Florida and an MBA from the McCombs School of Business at the University of Texas.
Plaines' extensive executive and financial leadership experience across a wide variety of consumer, e-commerce and financial services companies in the U.S. as well as internationally enables her to contribute unique insights to Clorox on strategy and growth. She also has experience with transformation agendas and leveraging consumer and data insights to drive growth, which will provide valuable perspective for Clorox's brand-building, marketing and digital transformation efforts.
Plaines has been a director since May 2022.