By Marites Dagdag, General Manager – Clorox Philippines
In celebration of International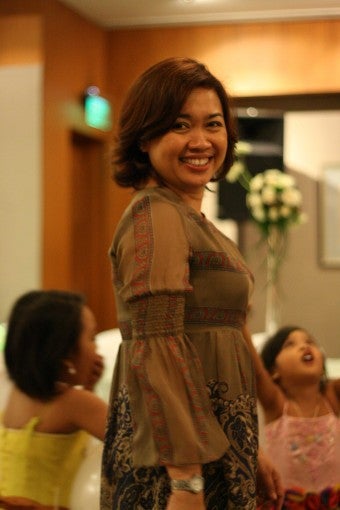 Women's Day, the IBM Women's Network Group in the Philippines (IMA), held a town hall with the theme "I am a Woman: I Pledge for Parity." Over 200 women IBMers participated at the event to celebrate diversity and gender parity. I was one of four Filipina CEOs invited by IMA to the forum.
It was a privilege to share with this group the Clorox strategy on people, best practices on diversity and parity and our company values. Our mission at Clorox is simple yet powerful: to make everyday life better, every day. And this applies equally to our diversity and inclusion programs for employees as it does to our products. We exceed the average among the Fortune 500 of women in board, executive, managerial and nonproduction roles — and in some cases far exceed the average.
That's important because I've seen how experiences, skills and insights from all types of backgrounds enrich the workplace culture, improve employees' effectiveness and satisfaction and ultimately contribute to our performance in the marketplace.
Serving in customer facing roles most of my career, I've seen how changing demographics impact sales growth. Today, women and multicultural consumers account for about 80 percent of shoppers. Women are the largest group; Multicultural is the fastest growing; and Millennials represent our future. Creating a culture of inclusion is definitely a competitive advantage, and today's global marketplace requires diverse leadership teams with different worldviews, experiences and thought processes.
March is Women's History Month, and we learned that women at IBM have been making contributions to the advancement of information technology for almost as long as the company has been in existence, as far back as the 1930s. Like IBM, Clorox has also been shaped by strong female leaders over the years. One woman with perhaps the greatest historical influence was Annie Murray, the wife of Clorox's first general manager. She helped save the fledgling company from ruin when she came up with the idea to develop a form of liquid bleach for use in the home. From its beginnings until today, when one-third of our executive committee and independent board members are women, the company has always valued the contributions of women.
Like so much of our country, the majority of the women present at the IBM event were millennials. I viewed it a big responsibility to connect, inspire and provide them confidence that they can aspire to be successful in their careers with a balanced personal life. But beyond facts and achievements, the feedback we got from the audience was truly humbling. They were inspired by our sharing of our life stories — how we responded to challenges, our saying yes (and sometimes no), and what we learned from success and failures that we can pass on to the next generation.