Supporting the innovators of tomorrow through science education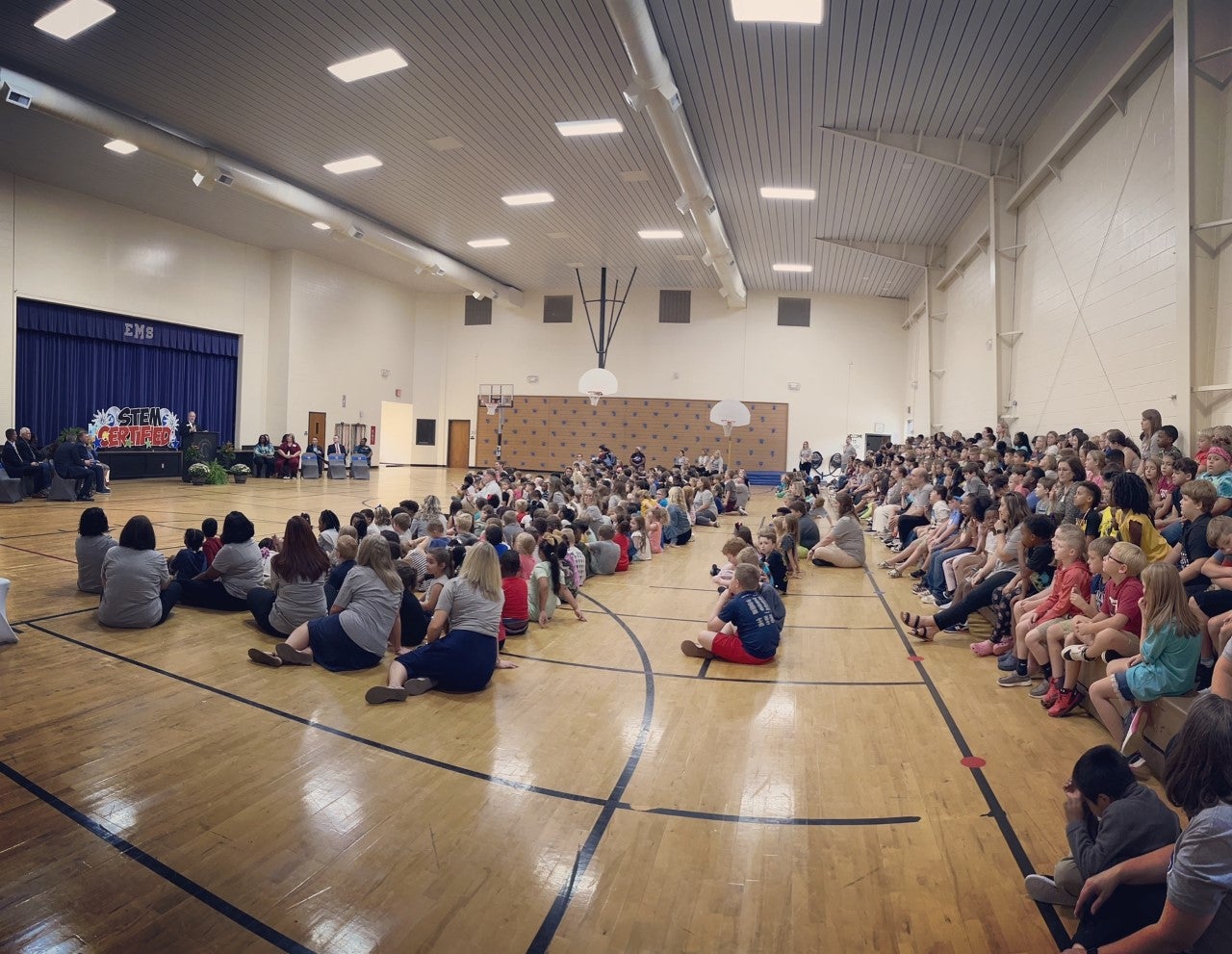 By Carla Mueller, Group Manager, Global Safety and Environmental
Six years ago, Clorox began a relationship with an elementary school and middle school in Paulding County, Georgia, after two educators shared their vision to provide a better educational foundation for their students, many of whom were from historically excluded populations like girls or people of color. What I didn't realize at that time was that their passion for these students and their success would also become mine.
Fast forward to 2022 — after a lot of volunteer time and effort by our Clorox community in partnership with school educators — and today we're celebrating the milestone of McGarity Elementary School receiving its state STEM certification. Awarded by the Georgia school superintendent, the certification recognizes schools that have implemented a culture of innovation, interdisciplinary instruction, and business and community partnerships.
Through the Clorox Community Grant Program and the Southeast Science Education Program efforts at McGarity and PB Ritch Middle School, I was fortunate to watch a vision blossom into makers' rooms, pollinator gardens and STEM fairs.
In 2019, the students at PB Ritch led STEM demonstrations in the Clorox tent at the Atlanta Science Festival. The popularity of the Clorox Southeast Science Education Program grew throughout the county, and we now have a full calendar of events scheduled for the current school year. These events became so frequent we partnered with local high school BETA clubs, whose mission statement is "Let US Lead by Serving Others," to supplement our volunteerism at county STEM events.
 PB Ritch is scheduled to be assessed by the state for certification this school year as well. If they pass the assessment, they will be the first middle school in the county to receive state STEM certification. Our outreach programs played just a small part in this success story, but I know I speak for everyone who volunteered their time in saying that we're proud to be part of the journey of these tremendous schools and in the process live our purpose to help our communities thrive.