Steps to Healthy Lives: Prioritizing total well-being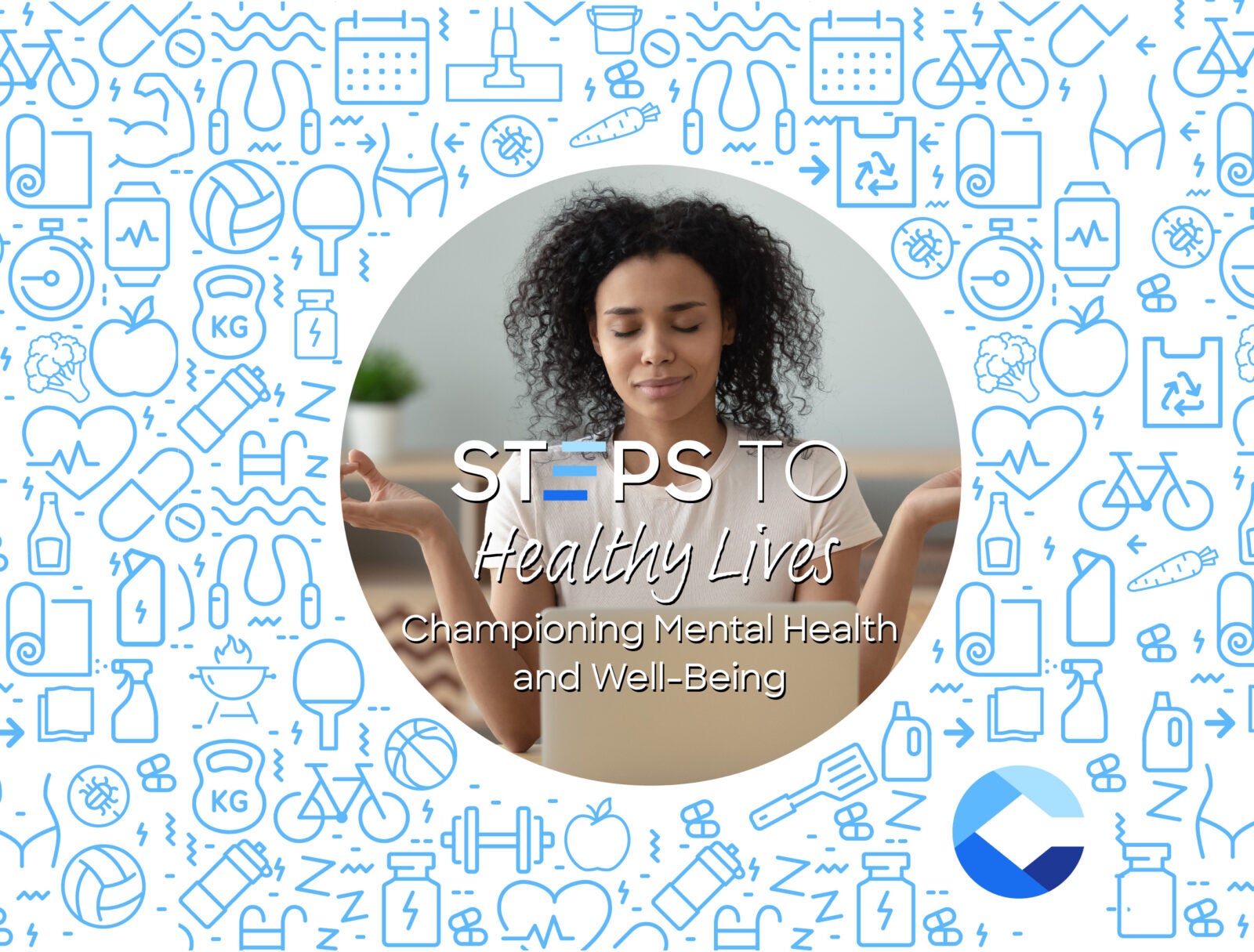 Clorox's ESG goals are integrated into our IGNITE strategy because we believe they drive growth and create positive value for our brands, people and communities. We've focused on where we can make the biggest impact — Clean World, Healthy Lives and Thriving Communities — and have 20 public-facing goals in these areas.  
In this installment of our "Steps to … " series, in recognition of Mental Health Awareness Month, we spoke with Laura Baruch, our vice president of Total Rewards and sponsor of the Mental Health Champions ERG, about how Clorox is prioritizing total well-being, with a focus on our work around mental health, for our teammates and their families.
Why is promoting health and well-being fundamental to Clorox?
As a company with a diverse portfolio of wellness-related brands reaching households around the globe, we understand that we can only deliver on our purpose when our people are equipped to be well and thrive. To us, this means protecting the safety of our teammates and supporting their total well-being — at work and beyond.
We often talk about our holistic approach to supporting the physical, mental and financial health of our people. We back that up by providing a powerful combination of benefits, programs and resources tailored to the diverse needs of our global workforce. Consistent with our IGNITE strategy, we put people at the center and genuinely embrace our responsibility to enhance the health and well-being of all our Clorox teammates and their families.
From an ESG perspective, how do you evaluate and track something so personal as health and well-being?
While our approach aims to empower our teammates to take ownership of their own wellness journeys, we as an employer have made bold commitments to ensure we're doing our part to foster an environment that enables them to do so. This includes:
Promoting workplace safety: We closely monitor our operations and continually educate our teammates on how to identify, control or eliminate physical risk. This effort is just one of the ways Clorox has worked to maintain a recordable incident rate significantly below our target and the industry average.
Ensuring financial well-being: We offer market-leading retirement benefits and no-cost financial coaching services to help our teammates prepare and save for retirement. These resources assist with budgeting, retirement planning, estimating healthcare expenses, insurance needs and more. Clorox is committed to supporting our teammates' financial well-being, which is why we've set an aspirational retirement readiness goal of 75% (as measured by a metric called the income replacement ratio).
Encouraging preventive physical and mental health care: It can be challenging to measure our teammates' well-being, but we believe the key to driving better health outcomes is encouraging our people to get their preventive health screenings. Our goal is to have one-third of eligible teammates complete their age-based preventive health screenings every year. While I'm proud 29% took advantage of this benefit last year (exceeding our industry benchmark by 3 points), we have more progress to make!
We understand these goals and metrics only reflect the wellness of our workforce in a few areas, so we're actively exploring how to measure the impact our benefits and resources have on the overall health of our people.
May is Mental Health Awareness Month, so we're seeing a lot of organizations speak up about the importance of this topic. Do Clorox's efforts to champion the overall well-being of its teammates include mental health?
Mental health is unquestionably and intrinsically linked to our overall well-being. Not only does mental health directly impact our physical health, but it influences our ability to do our jobs well, feel fulfilled, connect with others, and contribute positively within our organization and the broader community. If we want to help people be well and thrive, mental health must be an integral part of how we support our team.
While research tells us that one in four people will be affected by a mental illness at some point in their lives, it's important to remember we don't need a diagnosis in order to use resources to improve our own mental health. Every one of us experiences highs and lows in mental health. The recent rise in mental health concerns driven by the global pandemic has created a clear call to action for employers to not only destigmatize talking about mental health openly, including in the workplace, but also to offer mental health resources for teammates and their families.
As we've navigated through the past few challenging years, I'm proud of how Clorox has supported our teammates, specifically with their mental well-being. Since 2020, we've enhanced our benefits by working with global partners to provide mental health resources, no-cost counseling sessions, education sessions, caregiver support and mindfulness tools to our global workforce.
How do you prioritize which support structures and wellness resources to provide to a global workforce like we have at Clorox? Can you provide some examples specific to mental health?
Championing well-being globally is an incredibly rewarding yet daunting endeavor, as there's no one-size-fits-all mobile app or program subscription that can tackle this challenge for everyone.
That's why we've worked to establish a range of resources that support a number of different needs — from help finding a therapist, to tools for navigating day-to-day anxiety, to help with caregiving challenges. Here are just a few:
As the executive sponsor of Clorox's Mental Health Champions employee resource group, I've witnessed first-hand how instrumental this community has been to raising awareness and destigmatizing mental health. This group helps Clorox identify gaps and opportunities to better support teammates' and their family members' mental health while providing a safe space for people to connect and share their experiences with resources that have helped them.
We provide employee assistance programs globally, which offer supportive resources such as no-cost therapy sessions with counselors and trained clinicians to help with life transitions and family, legal, financial, and work issues. Additionally, we offer mindfulness resources as another form of preventive care to help manage stress, lessen anxiety and improve sleep year-round, not only in moments of crisis. Roughly 25% of our U.S. teammates have enrolled in this program within the past year, a level of engagement that is both unprecedented and indicative of how critical this support really is.
One of our most highly regarded benefits are monthly Quiet Days, when we ask all teammates to not schedule meetings and to limit emails so they're able to focus on key priorities or take time off to recharge. We also recently reframed our sick leave — now called Health and Mental Well-Being Time Off— to be more inclusive of mental health needs for teammates and their families.
What are some examples of mental health education, training and/or resources you would encourage other organizations to adopt?
Our commitment to supporting mental health as part of overall well-being is one of the many reasons so many of my teammates and I are proud to work at Clorox. Here are a few tips to keep in mind when evaluating how best to support your workforce:
Understand what your teammates need. Conduct internal surveys and/or focus groups to understand what resources your workforce values most and where there are opportunities to expand the support provided to your teammates and their families.
Reduce the stigma by openly talking about mental health within your organization. Having senior leaders talk about the importance of mental health and potentially share how it has impacted their lives is truly impactful, and opens the door for others to share their own experiences.
Create forums for teammates to learn and share insights about mental health. Schedule workshops; bring in external speakers who are subject matter experts; and offer mental health first-aid training to help your teammates identify, understand and respond to signs of mental health challenges. Most importantly, provide both in-person and virtual opportunities for teammates to connect with each other.
Our ESG commitment is driven by our purpose to champion people to be well and thrive every single day. Learn more about our ESG goals here. Want to make a positive impact on the world? Learn about Clorox careers here.