By Molly Steinkrauss, Associate Director – PR
People today are busier than ever.
We're looking for easy ways to get healthy, tasty meals on the table. And for more and more of us, that means turning to meal delivery kits.
Meal delivery kits are already a booming business — one expected to grow exponentially in coming years.
That's why I've been excited to help the Soy Vay brand join the trend.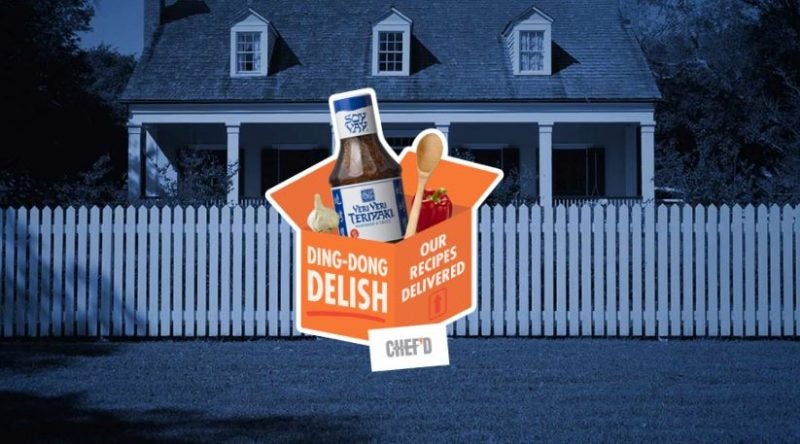 We've partnered with Chef'd, a company delivering over 1 million meals each month. Each of our five Soy Vay kits for Chef'd delivers all the fresh ingredients families need to cook a mouthwatering meal, right down to a full-size bottle of Soy Vay marinade and original recipe. No more trips to the grocery store. No more stress over what's for dinner.
Some of our Soy Vay meals include Peanut Noodle Salad, Asian Tacos and Frisky Filet Mignon with Teriyaki Reduction and Asparagus. Home chefs can order the kits from Chef'd, or direct from the Soy Vay website.

But it's not just about convenience. This partnership also allows us to speak to millennials' passion for creativity and new experiences.
Trying new recipes can be daunting. Meal kits give people an easy way to expand their culinary horizons. And for many, cooking Asian food at home qualifies as something new.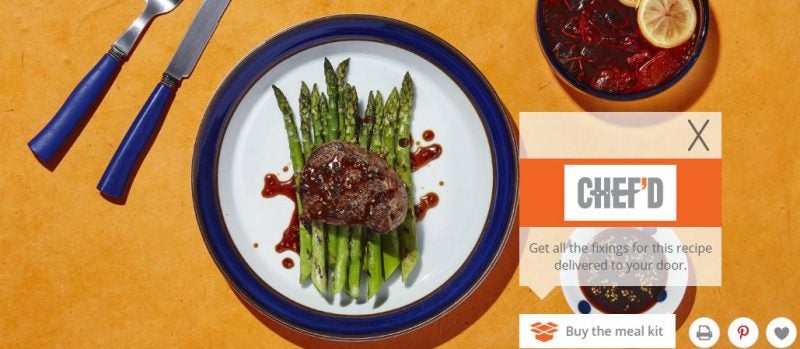 Another benefit of getting in on the meal delivery game? We get more people to taste our delicious Soy Vay sauces and marinades.
We know that people who try Soy Vay marinades once tend to buy them again, and in different flavors. The challenge is getting people to try them in the first place.
The Internet powers so many startups that make people's everyday lives easier. It's exciting as a brand builder to find ways to work with those cutting-edge companies and help my brand extend its reach.