Meet the Change Maker: Kendall Stout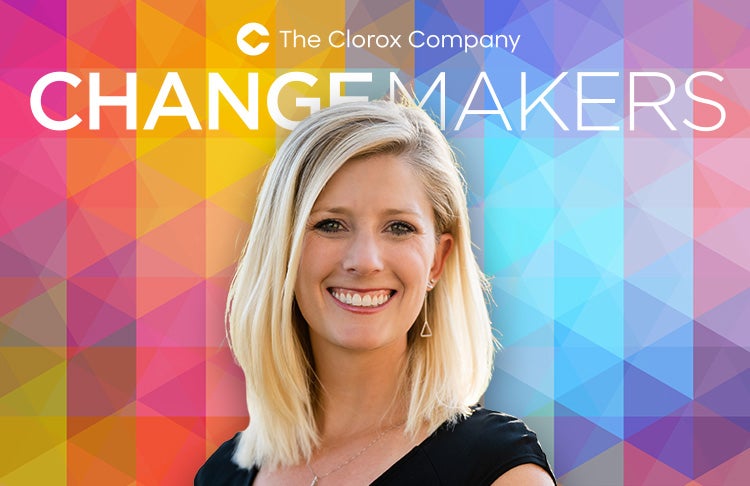 The Clorox Change Makers initiative spotlights people who actively celebrate diversity, promote inclusion and practice allyship, making a positive impact on our business and culture. This week we focus on Kendall Stout, senior team manager in our Product Supply Organization.
Kendall Stout's understanding of how to interact with all kinds of thinkers was shaped at an early age based on the golden rule: Treat others as you want to be treated. But as she got older, her understanding of inclusion and how to help people and their teams realize their potential evolved. Now, she looks to treat others as they want to be treated. And she's dedicated herself to creating spaces where she — and others — can hear what that means to people.
What experiences created an awareness and interest in IDEA for you?
My mom is a pediatric physical therapist. I grew up spending time with patients who had sensory processing needs, were on the spectrum or live with ADD/ADHD. This was my first experience in seeing how similar we are, but I also learned to appreciate the unique differences in how people think and develop.
As an adult, my awareness of IDEA grew to include connecting with people across different cultures. I lived in another country for two years in a role where I was often the only American. Through working internationally and traveling to other countries, I gained a broader understanding of how important it is to meet people where they are and how to maintain respect for my own cultural background while appreciating and respecting our cultural similarities and differences.
Can you tell me about an accomplishment on Mental Health Champions ERG that you're proud of?
Before mental health was on the radar as something we should be talking about at work, four of us formed the Mental Health Champions group as another opportunity to create a more inclusive environment. We have over 500 members in our ERG and have led/spoken at over 30 events since launch. There was a lot of hesitation and worry at first, but we didn't let that deter us.
How have you seen your IDEA work help a business?
I was fortunate enough to work on a project with our People& team on reimagining our mental health benefits at Clorox. Together we came up with many great ideas to shift the way we think about mental health in our everyday lives, from updating our sick policy to encompass both physical and mental well-being to finding a well-being partner (our employee assistance program) that supports people's mental health through the everyday ebbs and flows of life, not just in moments of crises. Renaming and broadening a policy may seem small, but I have seen it reduce the stigma that surrounds mental health.
Do you have tips on small actions to bring inclusivity into the everyday?
Here's a good one for me to share because I am a talker. If someone asks, "Does anyone have any questions?" or "Does anyone have any ideas?" wait five seconds before sharing my thought with the hope it will create space for others to share.
IDEA at Clorox
To live our purpose and values, we must build a workplace where every person can feel respected, valued and fully able to participate in our Clorox community. We aim to lead by example, at every level within the company, and to continually challenge ourselves to do better. Learn more about our inclusion, diversity, equity and allyship efforts here.