Understanding the meaning behind National Native American Day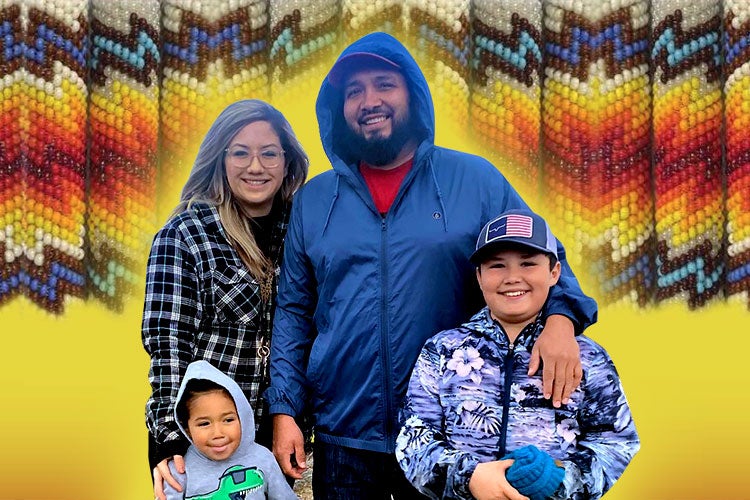 By Motley Garcia, PSO Safety Facilitator and Co-lead, NATIV ERG
Native Americans don't have a written language, only spoken. That's why sharing stories is essential to having our history remembered and our culture understood. Yet, it's easy to see why so many Native Americans have shied away from telling stories. Everything they did share was taken away or used against them.
As we approach Native American Day, held annually on the fourth Friday of September, we are encouraging members our new NATIV employee resource group to participate in the spirit of the day by honoring those who are part of the Native American community by sharing their stories, learning from others and growing as people.
There is so much diversity in the Native American population. From Mexico to Canada, coast to coast in the U.S., each tribe is unique with its own rich culture. Growing up in a colony that was integrated with the broader community, I was often taught by white teachers about Native American culture. I decided to join the NATIV ERG so I could share my own story and experiences, hear from others, and bring more recognition to the Native American community.
I am a member of the Te-Moak Tribe of Western Shoshone Indians. The Te-Moak Tribe comprises four Nevada Bands (three colonies and one reservation). Western Shoshone Indians are the descendants of an ancient widespread people whose name is "Newe" meaning "The People." The traditional Western Shoshone territory covered several Western states where vast land of mountains, valleys, deserts, rivers, and lakes offered an abundance of wildlife and plants for the Shoshone to hunt, fish, and gather. The Newe knew their lands and cared for its natural balance; for them it was a land of plenty. White settlers renamed the Newe "Shoshone" during the 1820s.
Outside of work, I am proud to volunteer for Newe Future, which is fighting against blood quantum (or blood quan). Native Americans are the only community that needs to have blood lineage to validate that they are part of the community, and I believe it's a system set up to dismiss Native Americans moving forward through generations. Based on blood quantum for my individual tribe's constitution (which requires members to have 25% Native American blood) my American Indian blood line is lost past me — not even my own kids can be enrolled members of the Te-Moak tribe of Shoshone Indians. That is not right.
To celebrate and elevate our community and to keep our stories and culture alive, on Sept. 23, 2022, and beyond, I encourage other members to share and learn from each other, believing that at Clorox we can work better as teams and an organization when we have an understanding and respect for one another.