It's All About the Impact
By Nichelle Rachal, senior manager – Community Relations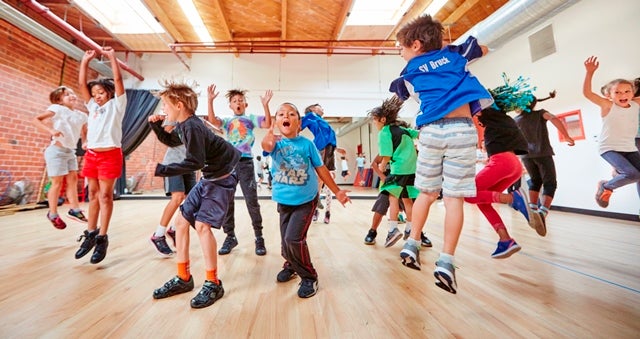 99.99% Community.
That's the theme of the latest Clorox Company Foundation Annual Report and a fair summary of what we're all about.
"Clorox remains committed to doing the right thing, maximizing our impact in the community and supporting a culture of giving, volunteering and aid in times of disaster," says Benno Dorer, chair and CEO of Clorox.
Since it was founded in 1980, the Clorox Company Foundation has awarded cash grants totaling more than $111.6 million. In fiscal year 2018, the most recent year available, the foundation donated $3.9 million to the community — more than half of that as a dollar-for-dollar match of employee giving through our GIFT program. That same year we also made product donations valued at $14.4 million to aid in recovery from disasters.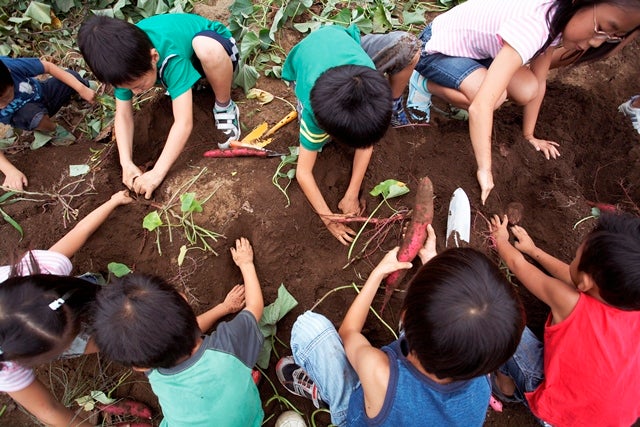 The power of partnerships
The Clorox Company Foundation has partnered with the East Bay Community Foundation (EBCF) since 2002 to increase the impact of our giving through its expertise in grant making, donor support, education and economic development. We also sponsor EBCF seminars to help local nonprofits develop new capabilities.
And as the foundation's expanded its geographic focus beyond our Oakland roots, we've applied that same sense of partnership to communities across the U.S. where our people live and work. Always, our focus is on partnering with local experts to maximize our impact.
But don't take our word for it. Meet some of our grantees and learn how we're helping them have a positive impact locally.

"Over the years, The Clorox Company Foundation has invested more than $100,000 in Amherst County classrooms and extracurricular activities through the Amherst Education Foundation. Clorox has supported technology enhancements, reading and literacy programs, STEM programs, diversity and inclusion in classrooms, and urban farming and ecosystem support. All of these programs are vital to the quality education provided to more than 4,000 students annually by Amherst County Public Schools.
"Corporate support is a necessity for our organization. It would take 20-30 individuals making smaller donations to add up to the amount we get from one corporate grant. And corporations have a vested interest in seeing the communities where they operate succeed."

"The mission of Hands On Atlanta is to harness the power of volunteerism to meet Atlanta's most pressing needs, especially that of education inequity in Atlanta's under-resourced schools. The only way to deliver these cost-effective programs is with the support of community partners like Clorox.
"For the past three years, Clorox has supported Hands On Atlanta's weekend enrichment program, Discovery. In Discovery, trained AmeriCorps members and community volunteers tutor and mentor K-5 students approximately two Saturdays a month. Discovery activities include four components: academic, health & wellness, social & emotional learning and nutrition. With the support of organizations like Clorox, we've been able to expand Discovery from six elementary schools and 775 students in 2017 to 11 elementary schools and 1,000 students in 2018, and we hope to expand to even more schools next year."

"Corporations like Clorox have such high reaching influence that a small gesture from your company makes the difference in the lives of children moving forward.  
"Our relationship with Clorox began when we found your outreach program online. I reached out, and that sparked a relationship. That led to our applying for a Clorox Company Foundation grant. Mental Fitness was awarded $5,000 last year, which we used to support teenagers in our summer STEAM camp who otherwise could not afford to attend. 
"The name recognition Clorox brings makes a difference as far as helping parents and schools feel confident and excited that their children are being enriched partly thanks to a household name and brand that they themselves have grown up with."

"The Clorox grant helps fund the Big Brothers Big Sisters In-School Mentoring Program. In this program, a volunteer mentor meets one-on-one with a child right at the child's school. School staff chooses at-risk children to join the program. Through weekly visits that include playing games, making crafts and becoming friends, the child receives encouragement and emotional support. After the visits, the child returns to class in a better state of mind, better able to learn and interact with peers and teachers.
"The 2018 Clorox grant allowed us to match 22 additional children with a caring adult through our In-School Mentoring program."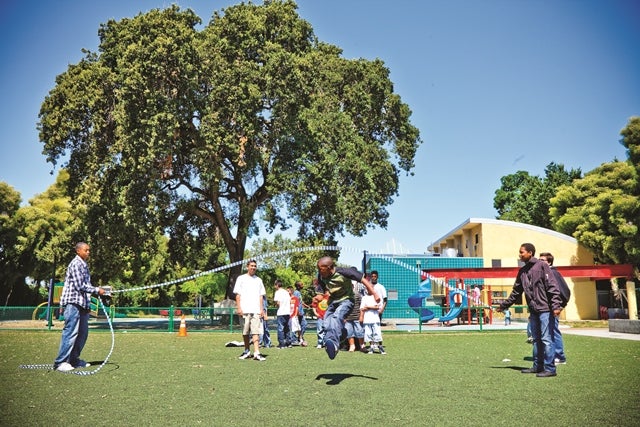 *The Clorox Company Foundation focuses its grantmaking on the communities where Clorox employees live and work. Amherst, Virginia, is home to a Glad plant, as is Orangeville, Canada. We have two Cleaning plants, a distribution plant and two offices in the Atlanta metro area.