Fresh Step Helps Make Litter Less of a Mess
It all started with a problem.
Everywhere we met them, our consumers were saying the same thing: We love our cats. They're an immeasurable source of love and delight. But finding litter all over the house is a total pain.
Our feline friends don't do it on purpose. They like to keep themselves clean, and they can't help it when those pesky little litter particles stick to their paws and follow them wherever they go. 
And whether it's walking barefoot across the floor or letting kitty join them for a cuddle session on the couch, the last thing cat parents want to worry about is the mess their cats track with them.
Does this hit home for you? Then Fresh Step® cat litter has got your back.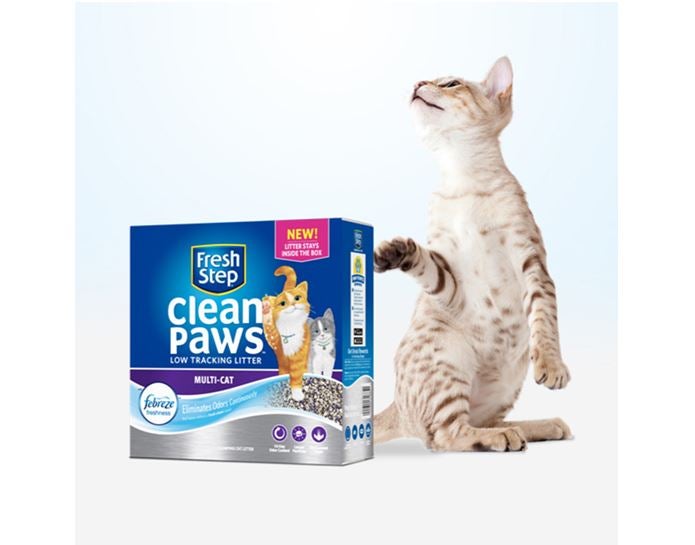 Spreading the Clean Paws promise, not litter
Fresh Step introduced Clean Paws™, a first-of-its-kind, low-tracking litter in January 2018.
Our unique formula is specially engineered to keep litter from sticking to cats' paws so they don't track a mess around the house.
And to show how well it works, we went big with our Cats on Glass marketing campaign, spanning everything from social to TV to PR and digital media. We even hosted a pop-up gallery experience in New York City.
Watch Video: Clean Paws 15 second commercial spot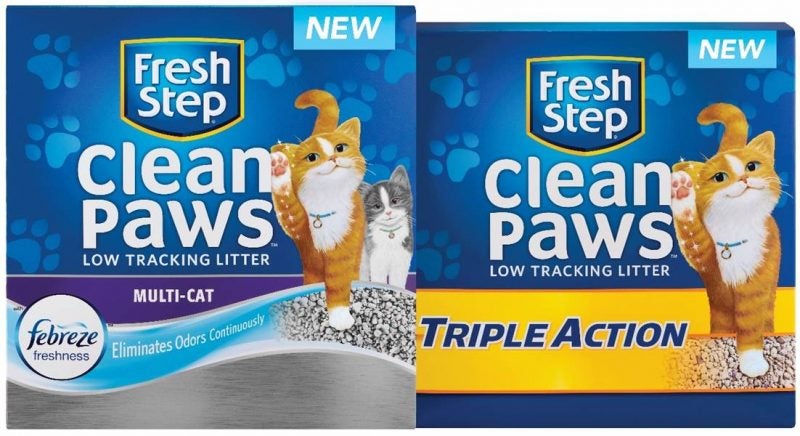 The power of purposeful innovation
Since Fresh Step Clean Paws made its debut across the U.S., positive consumer feedback has poured in.
Cat families are thrilled that someone has solved the litter-tracking problem for them, and they're saying "yes" to less mess.
And where most litter names focus on the benefits to humans, the cat-centricity of the Clean Paws name speaks clearly to the Fresh Step brand purpose, which is to make the world a more welcoming place for cats and their people.
We're proud to be able to deliver an innovative, patent-protected product with clear, unique benefits that are so squarely grounded in our brand's purpose.