Gift of Giving: Finding meaning in mentorship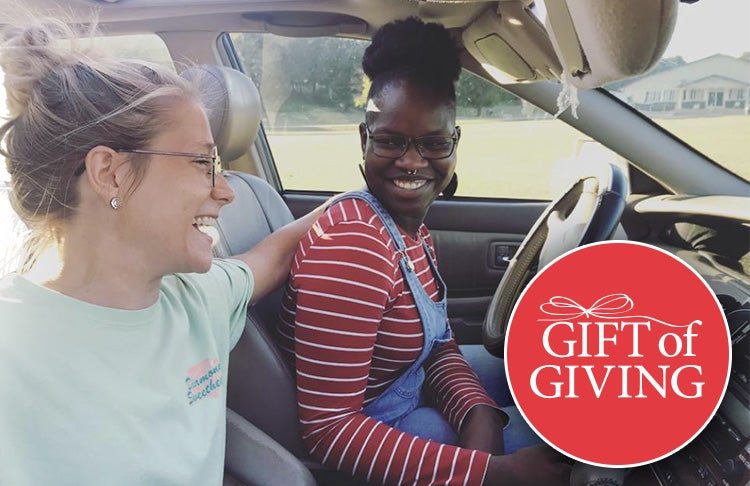 By Elana Owens, e-commerce account manager
This post is part of a series published during the 2021 holiday season highlighting Clorox employees' personal commitments giving back to their communities.
When interviewing at Clorox almost five years ago, I specifically asked what the company was doing to give back to the community. Learning about GIFT – an internal program that promotes charitable giving – is one of the reasons I decided Clorox was the place for me.
As soon as I arrived in my new community of Northwest Arkansas, I set out to find a place where I could volunteer and have an impact. I was okay with the work being hard. I was okay with the hours being inconsistent. And I was okay with a long-term commitment.
I found Saving Grace NWA. What attracted me to this organization was its focus on kicking generational poverty in the butt. Saving Grace welcomes in women ages 18 to 30 who are facing homelessness and provides for them while they learn how to get a job, apply for college and discover their passions. For many of the women, this is the first time they get to have their own "custom-designed" bedroom, a staff of loving counselors, and access to financial and emotional support.
As a volunteer, I am a part of the mentorship program. This means I am placed with a young lady and asked to simply live life with her – to show up in her life. Sometimes it means showing up when she doesn't want me there. Sometimes it means having the same conversation 25 times. Sometimes it means watching her fail over and over again and continually pushing her to get back up.
My Saving Grace mentee has now become a part of my family. She loves to spend time with me, my husband, our friends, my parents and even my in-laws. Because of this vast support system (and her hard work), she has accomplished a lot over the last four years: She graduated high school, earned 30 college credits, lives in her own rental house, bought a new car and currently serves in the Missouri National Guard as a medic!
This program has deeply impacted me, but, even more importantly, it has impacted families in our community for generations to come.