Corporate Equality Index: What a 100% Score Really Means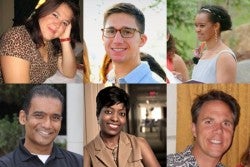 Clorox has earned a top score of 100 percent on the Human Rights Campaign's (HRC) 2016 Corporate Equality Index (CEI). The CEI is a national benchmarking survey and report on corporate policies and practices related to lesbian, gay bisexual and transgender (LGBT) equality in the workplace.
Clorox is one of 77 U.S. companies to have earned a perfect score on the CEI every year since 2006 and is one of 407 U.S. companies to earn top marks this year. With its 100 percent score, Clorox has also been designated a Best Place to Work for LGBT Equality.
We reached out to a few Clorox employees, including members of the PRIDE employee resource group, to get their thoughts on Clorox's performance on the CEI.
Clorox has earned a top score of 100 percent on the Corporate Equality Index. What does this mean to you?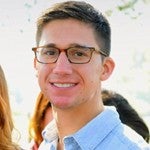 Jon Weisman, R&D scientist and PRIDE co-chief: It reminds me that corporations are pushing the envelope in terms of LGBT and social equality. The fast progress that the LGBT rights movement has experienced is owed, in part, to the activism of companies like Clorox.
Julie Gonzalez, Finance director: For me it means that we walk the talk and that I am definitely part of a company where bringing your whole self to work is not only a statement but a way of working. It means that no matter how different we are — our backgrounds, our beliefs, or nationalities, our gender, our age, our sexual orientation — it does not matter. Each of us is unique and at Clorox we can be ourselves without fear.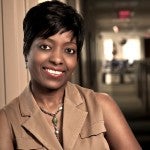 Miriam Lewis, principal consultant – HR and Diversity & Inclusion leader: It's a testament to Clorox's culture and lets prospective employees know that Clorox is a progressive and innovative company where employees are encouraged to think boldly, be curious, embrace change and act like an owner.
Amy Fletcher, R&D scientist: To me, it shows that Clorox is not only committed to diversity and inclusion but is willing to put in time and effort to back up that commitment. As the HRC has changed its requirements, Clorox has kept up with the changes.
More than 400 U.S. companies earned a perfect score this year. Does this say anything to you or inspire any thoughts/reflections?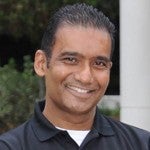 Reza Rahaman, vice president – R&D, Specialty Division: It's a wonderful thing in that it says we are getting closer to a world where the only thing that matters is someone bringing their whole self to work. The world is a better place when this happens. It is also a clear indication that we have to keep raising our own bar as we have a lot of competition. When I talk to recent additions to Clorox, both LGBT and Allies, and they tell me the HRC 100 score is a proof point of a corporate culture that they want to be a part of, it makes all the work that we have done to get and maintain the score so worth it.
Amy: It also says that the landscape of the country is changing. Consumers have grown to appreciate companies that are responsible and they have the power to choose to do business with those companies, and people seeking employment have the opportunity to find companies that align with their values.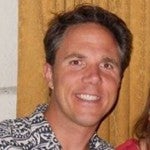 Ken McLellan, Global Partnerships Leader and PRIDE co-chief: Reflecting back on more than 20 years of working in Fortune 500 companies, it is exciting to see how the workplace has been transformed for the better. New graduates entering the workforce can now identify the best places to work based on what is important to them. The competition for top talent is not sitting still – we need to continue to attract and retain the best employees – and maintaining our perfect score is a step towards that goal.
Do you think these kinds of ratings are important and have an impact on you and your friends' work experiences?
Jon: These kinds of ratings are absolutely important — they are a way of quantifying Clorox's commitment to diversity. When friends and strangers ask me about working Clorox, I can point to an objective score as representative of all our corporate inclusion work. It also shows that we do the right thing, without question.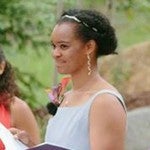 Amy: Absolutely! As an out lesbian moving from the Midwest, I know people who have lost jobs or experienced harassment at work, which is something that I haven't had to worry about. I've been able to be open and out throughout my five years with Clorox. I recently married my wife and was able to share and celebrate that step with my co-workers without a second thought. Enjoying that level of support is amazing.
Julie: Certainly, it has influence. It influences people looking for a safe place to work, one where they will feel valued. It helps people already working at a company to learn this, so they know it is safe to bring their whole selves to work. It means that a company takes diversity and equal opportunities seriously. Before I joined, I did some research on equality and it was certainly one of the deciding factors for me to join Clorox.
Reza: I don't think it's easy to explain how much of a weight is lifted when you no longer have to censor your personal life, fudge pronouns and spend energy on things that don't really matter. It is easier to be innovative, it is easier to be part of a high-performing team and it is easier to be more effective.
Is there a story you're comfortable sharing from your time at Clorox that adds color to this "100 percent" score?
Jon: I recently spoke with the individual who authored Clorox's policy on transgender non-discrimination. This was something that was included in the HRC requirements a couple of years ago. Given the current struggles of individuals who are transgender, I was proud to discuss this extremely relevant issue with my coworker. It's important to have these conversations in the workplace and represents Clorox's commitment to diversity and inclusion.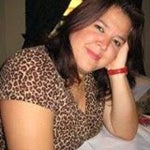 Julie: There are so many stories. A few months into my start at Clorox, I met with a senior leader, and he openly talked about his husband. It was very comforting to learn right then that diversity was not only an index or a statement, but real and very tangible. Another time, I was asked to support the PRIDE ERG pilot in Puerto Rico. This effort helped me feel more comfortable opening up about my personal life, my wife and kids to more people. Now I can say, without a doubt, that I bring my whole self to work every day. It feels so good to be able to open up, to share your weekend plans, your family histories in a safe environment where people value your genuineness. No judging, no discrimination, openly talking on about diversity and the importance of being an ally. In a nutshell, our company values at their peak.