Clorox Cares for Caregivers across the United States
By Narasu Rebbapragada
Since March, Clorox has donated $14.5 million in cash and product to help front-line caregivers fighting coronavirus.
The Clorox Company Foundation took the lead with a $5 million donation to three national public health organizations. Clorox regional offices and plants focused on their own communities, giving more than 25,000 canisters of Clorox Disinfecting Wipes to local fire, police and emergency services. And our brands donated directly to organizations aligned with their purpose. For example, Clorox's Better Health division, which includes Rainbow Light and RenewLife brands, gave $4.1 million worth of product to Feeding Florida, a division of Feeding America.
But numbers only tell part of the story. Actions and impact tell the rest. Here are a few examples of these donations at work.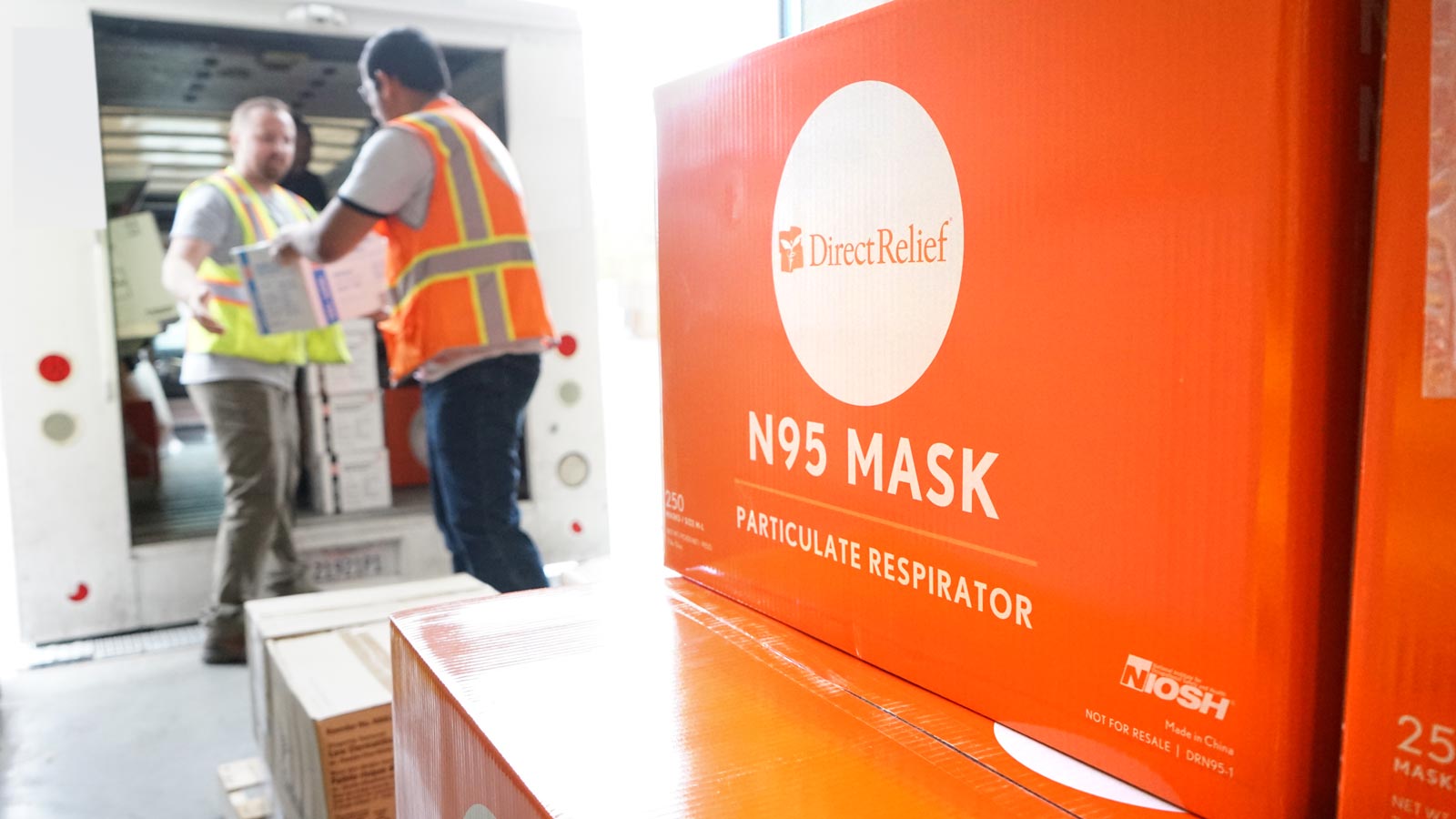 Direct Relief
In Spring 2020, as COVID-19 just began to spread across the U.S., The Clorox Company Foundation donated $3 million to Direct Relief, a nonprofit that distributes medical supplies to the world's most vulnerable populations. The Clorox donation helped Direct Relief deliver hard-to-get personal protective equipment (PPE) and other medical supplies to U.S. community health centers serving low-income and uninsured people. These health centers are critical. They distribute public health education, manage ongoing medical conditions and help people stay out of hospitals and intensive care units.
To date, Direct Relief has made more than 13,000 deliveries in the U.S., a 60% increase over its January levels. With support from Clorox, Direct Relief has become the largest charitable provider of protective gear and critical-care medication in response to COVID-19. The Clorox donation was the largest single donation Direct Relief received to fight the novel coronavirus. It was also among the first corporate donations. This swift, decisive signal triggered a chain reaction.
"It led to other donations," says Thomas Tighe, president and CEO of Direct Relief. "It was such a catalyzing step that Clorox took as a company."
American Red Cross
Since the  pandemic hit, thousands of Red Cross blood drives around the country have been  cancelled as many businesses and community organizations closed. Additionally, in the early days of the pandemic, many people weren't sure if it was safe to donate blood. This put the national blood supply at risk during a complex public-health situation where demand fluctuated. For example, hospital demand for blood sharply declined in April but then increased 30% by June.
The Clorox Company Foundation donated $1 million to the American Red Cross to help keep blood drives safe. The Red Cross used part of the donation to purchase touchless infrared thermometers to take temperatures, masks for donors and staff to wear and hand sanitizer to ensure hand hygiene at blood drives. They also used donation dollars to purchase disinfection products, which supplemented our product donation of Clorox® disinfecting wipes and bleach. These were used to clean high-touch surfaces with new, ramped-up processes.
"We were able to continue to safely collect lifesaving blood donations to meet the constant blood needs of patients even during the pandemic." says Joy Stanton, senior officer, Strategic Corporate Partnerships of American Red Cross, about the impact of The Clorox Company Foundation donation.
Local donations to emergency services
At the same time we donated to national public health organizations, we also wanted to help people in the communities where our employees live and work. We sent between one and three pallets of Clorox disinfecting wipes to 29 U.S. plants and offices to distribute to the local first-responder organizations of their choice. This is no small amount: A pallet of Clorox disinfecting wipes contains 840 canisters.
Our plants and offices span the U.S. in locations such as Rogers, Arkansas; Sunrise and Palm Harbor, Florida; Houston, Texas; Parsons, West Virginia; Kennesaw and Alpharetta, Georgia; and Willowbrook, Illinois. Over the subsequent months, our workforce mobilized to get the product out — sometimes shipping it, sometimes driving it themselves. The local first responders did the same, organizing in grass-roots fashion to distribute supplies across their regions.
"It's a privilege to give back to and support the communities in which we live and work," says Guy Mills, VP – Clorox Global Operations Services, PSO, and based in Kennesaw, Georgia.
And you know you're doing something right when you look out your office window on a Monday morning, as Carey Preston, the Kingsford Parsons plant manager did, and see a sidewalk chalk drawing that says, simply, "thank you."​​​​​​