Ten Tips for Working on Virtual Teams
By Sacha Connor, Associate Brand Director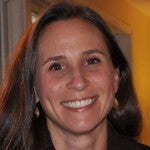 I am a true example of how the way we work is rapidly changing.
I am an associate brand director for The Clorox Company, a large consumer packaged goods company, and for the past five years I have been doing the role from my home office — almost 3,000 miles and two time zones away from our headquarters.
When the management team at Clorox signed off on my request to relocate from our corporate headquarters in Oakland, California, to Philadelphia, Pennsylvania, in 2010, I became one of the beneficiaries of the company's willingness to flex to retain high-performing individuals and joined the growing arm of men and women who work virtually with their direct reports, teams and managers.
Soon after my move, I started informally talking with Kyra Zeroll, another Clorox marketer, who had relocated to San Diego when her husband accepted a new job. We scheduled monthly "tip talks" to share virtual working best practices.
As Clorox continued to decentralize operations and more team members began working in virtual teams, Kyra and I realized our burgeoning band of virtual peers were having similar experiences. We had similar training needs, questions and answers worth sharing. So, in 2013, with the help of our corporate sponsor Erby Foster, Clorox's director of diversity and inclusion, we launched an employee network named ORBIT with the mission to help Clorox employees thrive within our increasingly virtual work environment. Today, ORBIT is more than 550 global employees strong, spanning all functions and levels.
We offer insights to our IT department, find answers to our peers' questions and improve how all of Clorox's employees collaborate across locations and time zones.
Here are ORBIT'S 10 top tips for virtual collaboration:
Use video conferencing whenever possible. Video conferencing allows you to have a "presence" in the room during group discussions and presentations. It also helps you pick up on nonverbal cues — especially important when coaching direct reports remotely.
Get in the habit of ensuring all meeting invites include a way to connect remotely. You never know who will need to connect virtually on a given day. Don't make participants waste time tracking down call-in information.
Always have a backup plan for virtual meetings. What will you do if the go-to technology tool fails?
Frequently share personal info. Strengthen virtual working relationships by sending real-time photos and sharing stories about your weekend adventures and other meaningful information.
Get to know your IT partners. They will be invaluable in showing you the collaboration technologies you need to succeed. Remember to teach your teammates what you have learned!
Networking is even more important for remote employees. Find ways to connect with crossfunctional and senior leaders, like a virtual coffee chat via video conferencing. Plan travel strategically to foster relationships via in-person meetings and set time aside for networking during these office visits.
Good home office set makes a difference. Keep ergonomics in mind, get the right equipment (I love my external microphone and speaker), and make sure it's a professional setting (quiet and few outside distractions).
Yes, brainstorming can be done effectively with a virtual team!  Virtual whiteboards are a great option to brainstorm using "virtual sticky notes." Try email for a "brain-writing" exercise – give your team a problem to brainstorm against and use an email chain from team member to team member to build on the idea.
Don't take "No" for an answer. Often meetings, training and corporate events are set up for in-person attendance. By thinking creatively and using your IT department, almost anything can be done virtually. Don't be afraid to be the squeaky wheel to enable virtual participation. It will increase your and other virtual employees' engagement and improve business results.
Ask for and give feedback on your virtual working situation. Listen to what is working well and what can be improved to advance your virtual working relationships and increase empathy for all parties involved. I like to use an online survey to get a pulse check after I've been working with a new team for two to three months.
Clorox has a strong network of employee groups. Diversity and inclusion is a high priority for the organization, and we help all employees learn to be "everyday leaders," with groups supporting Asian, African-American and Latinos to LGBTQA, veterans and, of course, remote workers.
Do you have questions about working remotely or with a virtual team? Email Sacha.
Sacha Connor is associate brand director for Pine Sol®, Green Works®, and Clorox® Fraganzia® at The Clorox Company. She co-founded ORBIT with Kyra Zeroll, director of marketing, Glad® Global Food Protection.
This post originally appeared on the Network of Executive Women Organization Transformation blog.