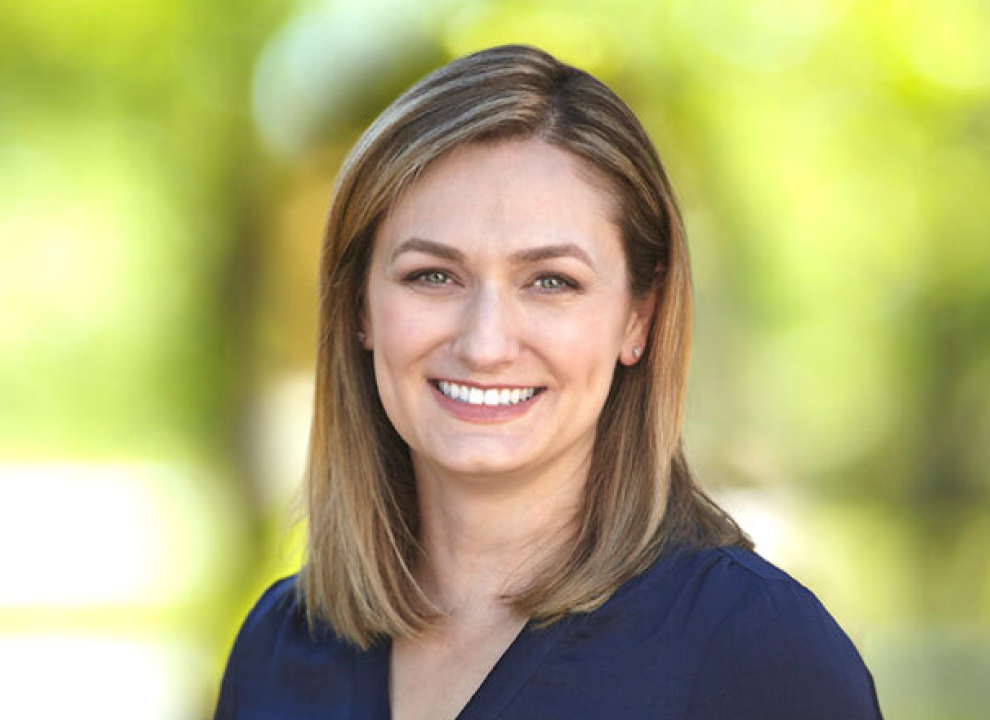 Committed to a more sustainable and inclusive world
Committed to a more sustainable and inclusive world
Message from Clorox CEO Linda Rendle
Our purpose — to champion people to be well and thrive every single day — drives everything we do, including our impact on the world.
That's why Clorox's IGNITE strategy — the long-term strategic plan that guides our business — integrates financial and ESG goals. We believe ESG drives growth and that our impact leads to long-term value creation. As we mobilize all of our people and all of our brands on this critical work, our efforts are organized around the pillars of Healthy Lives, Clean World and Thriving Communities because we believe these are the areas where we can make the biggest difference for our stakeholders.
Healthy Lives: Improving people's health and well-being
As a health and wellness company at heart, supporting people's well-being is core to our purpose. It starts with our own teammates. In fiscal year 2022, we continued to advance a culture of safety, achieving a recordable incident rate of 0.56, which was significantly lower than our goal of less than 1.0 and the 3.3 industry average. And we continue to invest in our people, helping them thrive through benefits and resources that support their physical, mental and financial well-being as well as their professional growth.
With our products in nine of 10 U.S. homes, one of the most significant ways we can impact the well-being of our consumers and communities is through our global portfolio – whether it's disinfectants; vitamins, minerals and supplements; water filtration; natural personal care; or other essential household products. In addition, we've made sustainability a strategic part of our brand purpose. That's why each business now has a sustainability plan outlining its aspirations and actions to help us achieve our IGNITE strategy ESG goals.
Because people care about the safety and efficacy of our products, including the ingredients we use, product stewardship is essential to our ways of working. Core to that approach is maintaining strong safety guidelines and practices for product development as well as transparency. We led the way on voluntary ingredient disclosure, in 2009 becoming the first major consumer packaged goods company to share that information in our U.S. and Canadian cleaning and disinfecting products. In the spirit of continuous improvement, we're making ongoing progress against additional goals within our IGNITE strategy, including advancing alternative approaches to animal testing and publicly sharing restricted substances lists. In fiscal year 2022, we refined our goals to reduce the chemical footprint and expand the use of third-party certifications for our cleaning and disinfecting products to provide additional confidence to consumers.
Clean World: Taking climate action and reducing plastic & other waste
People can only thrive if the planet is healthy, which is why we're taking decisive climate action and addressing plastic and other waste. As we work toward accelerating growth, we have strong aspirations for decarbonizing our business and designing out waste for the well-being of the planet and future generations.
In September 2021, we announced our commitment to addressing climate change by achieving net-zero emissions across scopes 1, 2 and 3 by 2050. Our planned path to that vision includes achieving our 2030 science-based targets to reduce carbon emissions across our operations (scopes 1 and 2) by 50% and reduce value-chain emissions (scope 3) from purchased goods and services and use of sold products by 25%, all on an absolute basis against a 2020 baseline.
One of the ways we plan to meet these commitments is by maintaining our use of 100% renewable electricity for our U.S. and Canada operations. We first achieved this milestone in January 2021 four years ahead of our original plan, and our latest virtual power purchase agreement signed in 2022 will begin operation in 2023. Our renewable electricity goal builds upon our past progress exceeding previous GHG emissions reduction targets. We're proud that we cumulatively reduced our emissions by 52% per case of product sold and 40% on an absolute basis between 2008 and 2018, and we're motivated to do more. We recently published a climate action plan that outlines our approach to achieving net-zero emissions by 2050, which includes collaborating with others and leveraging new technologies and innovations as they become available to deliver on our goals.
It also has become increasingly clear that society's reliance on plastic and other waste is challenging the health of our planet and threatening our natural resources. That's why our signature IGNITE ESG goal is targeting plastic and other waste through radical material reduction in virgin packaging. As we reduce our packaging, we strive to ensure it is also recyclable, reusable or compostable. Collaboration with the full value chain — suppliers, customers, consumers, governments and municipalities — is key to driving meaningful progress. As a signatory to the Ellen MacArthur Foundation's New Plastics Economy Global Commitment and a founding member of the U.S. Plastics Pact, we are participating in collective, multi-stakeholder approaches that aim to solve systemic challenges.
Thriving Communities: Investing in our people and communities to contribute to a more equitable world
We're committed to building thriving communities — within our walls and beyond. To enable people to thrive at Clorox, we work to create an inclusive culture where every teammate is respected, valued and seen. We want people to bring their best selves to work so that we can unlock more innovation, better meet consumer needs and ultimately contribute to a better society. That's why inclusion, diversity, equity and allyship, or IDEA, is reflected in our values and embedded in our people processes, including our hiring, development and retention efforts. It's also embedded in how we reward our people, because we value the work our teammates do to amplify our efforts, ultimately contributing to our progress.
I'm proud our board is more diverse than the Fortune 500 average and that women make up nearly half of our executive team. While we're making progress, I want stronger representation at Clorox overall — among genders, people of color and LGBTQ+.
Beyond Clorox, it's imperative that our surrounding communities are also healthy and thriving. The Clorox Company Foundation recently realigned its purpose and clarified its focus on health security, based on the belief that health and wellness is a basic human right. We will continue our legacy of supporting those in need by promoting community wellness, disease prevention and disaster relief and preparedness.
Similarly, we continue to drive environmental and social responsibility in our supply chain. Through multistakeholder engagement, we worked in 2022 to engage priority suppliers on taking climate action, advancing human rights in palm supply chains, and supporting women's economic empowerment and gender equality in communities that supply key ingredients for our Burt's Bees products.
Governance: An unwavering commitment to transparency and stakeholder engagement
Sharing our progress and engaging our stakeholders are two approaches fundamental to our ESG commitment. Since 2015, we've worked with various third parties to assess our ESG priorities and most material topics to help inform our strategy and reporting. Our sustainability efforts and strategies are managed by cross-functional subject matter experts overseen by a standing team of executive leaders who regularly report our progress and discuss risks and opportunities with our board of directors. We report our progress in our integrated annual report, leveraging ESG reporting frameworks. As a signatory to the United Nations Global Compact, we continue to reaffirm our commitment to its Ten Principles. The Clorox team, including members of our board, regularly engages with our shareholders and other key stakeholders regarding our ESG efforts and progress.
Continuing our ESG journey
As we work toward achieving our IGNITE goals, our progress provides a strong foundation for the road ahead. Looking to 2030 and beyond, ESG will be a part of how we do business and key to delivering purpose-driven growth.
Sincerely,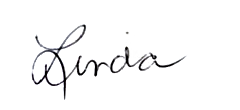 Linda Rendle
Chief Executive Officer
Healthy lives

Healthy lives

Improving people's health and well-being.

LEARN MORE

Clean world

Clean world

Fighting climate change and eliminating plastic and other waste.

LEARN MORE

Thriving communities

Thriving communities

Investing in our people and communities to contribute to a more equitable world.

LEARN MORE