Responsible Sourcing and Sustainability
We have a strong commitment to ethical business practices and treating people with dignity, respect and equal opportunity. We expect the same commitment from business partners. Adherence to our Business Partner Code of Conduct and Human Rights Commitment — which articulate our expectations regarding human rights and labor, health and safety, the environment, and business conduct and ethics — are required of our partners. Meanwhile, our responsible sourcing and sustainability program helps us assess our own upstream supply chain against social and environmental impacts.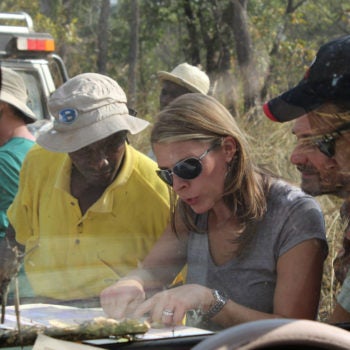 Industry Collaboration
We continue to expand our involvement with various organizations and stakeholders to help drive responsible sourcing improvements throughout the consumer packaged goods industry.
One example is our participation with AIM-Progress, a forum for leading consumer goods manufacturers and suppliers to help improve responsible sourcing practices, build supply chain capability, share ethical sourcing audits and collaborate on human rights and other supply chain activities. Our collective action seeks to positively impact people's lives through combined leadership of responsible sourcing practices throughout our supply chains.
We are also a member of SEDEX and use Sedex Member Ethical Trade (SMETA) Audits for collecting and analyzing information on ethical and responsible business practices in the supply chain. Through our mutual recognition approach, our selected business partners complete one self-assessment and/or audit that may be shared with multiple customers, including AIM-Progress members. In this way, AIM-Progress manufacturers and suppliers, including Clorox business partners, concentrate their efforts on improving responsible sourcing practices through the supply chain and less on preparing for duplicative audits.
In an effort to advance collaboration in natural ingredient supply chains, we are members of the Natural Resources Stewardship Circle. As NRSC members, we focus on developing unifying projects with values shared with our businesses and our suppliers to have a positive impact on the sourcing of natural ingredients for the beauty industry.