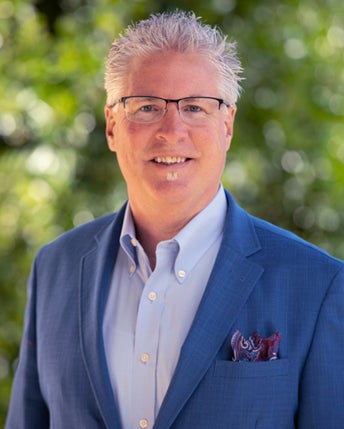 Rick McDonald
Senior Vice President and Chief Supply Chain Officer
Rick McDonald is senior vice president and chief supply chain officer of The Clorox Company.
In this role, which he assumed in December 2020, McDonald oversees all global supply chain activity for the company, including all manufacturing; logistics; engineering; quality assurance; procurement; planning; and health, safety and environment. He also is responsible for more than 5,000 employees in 23 countries and more than 50 plants and distribution centers.
Previously, McDonald served in several executive capacities, most recently as vice president of global operations. In prior roles, he was vice president of supply chain for the International Division, vice president of global logistics and vice president of supply chain for the Cleaning Division.
McDonald worked in various management and field-based supply chain positions as well. He was director of manufacturing, overseeing the company's Cleaning Division plants; director of distribution center operations; and business planning manager for the charcoal and insecticides businesses. He also was a Cleaning Division plant manager and Kingsford charcoal product supply manager. His Clorox career began in 1992 as a senior production manager.
Prior to joining Clorox, McDonald spent 10 years working for Frito-Lay in numerous line and staff roles in five different manufacturing plants, including production manager of Frito-Lay's third-largest plant, which supplied a full line of salty snacks to the Northeast United States.
McDonald is a past board member of the Yuhan Joint Venture; the Chlorine Institute; the Barbecue Industry Association, where he served as vice chairman; and the City of Vernon (California) Chamber of Commerce.
McDonald holds a bachelor's degree in industrial management from Georgia Tech.