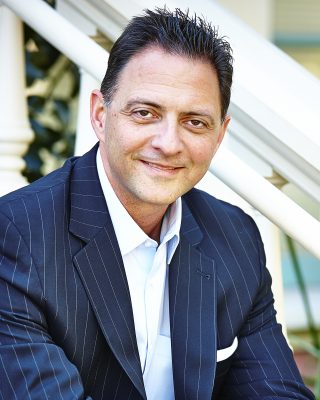 Nick Vlahos
Executive Vice President and Chief Operating Officer
Household, Lifestyle and Core Global Functions
Effective Sept. 23, 2014, Nick Vlahos was named executive vice president & chief operating officer – Household, Lifestyle and Core Global Functions. In this role, he is responsible for the bags and wraps, charcoal, cat litter, food, water filtration and natural personal care business units. In addition, he is responsible for the company's four core global functions: Marketing, Sales, Product Supply and Research & Development.
Previously, Vlahos was senior vice president – chief customer officer, with responsibility for the customer organization worldwide.
Prior to this, Vlahos was vice president – general manager, Burt's Bees®. During his time on the Burt's Bees business, Vlahos helped drive growth in more than 40 countries where Burt's Bees products are sold, as well as spearheaded further expansion.
Vlahos joined Clorox in 1995 as a Chicago regional sales manager for Household Products and over the years has held numerous roles within the sales and marketing organization. In 2006, Vlahos was named vice president – Customer Capability Development, and in 2008, he assumed the role of vice president – general manager, Laundry. In 2009, Vlahos assumed the role of vice president – general manager, Laundry, Brita® and Green Works, where he managed and accelerated growth behind this portfolio of brands.
Before joining Clorox, Vlahos launched his career at Helene Curtis where he helped develop personal care brands such as Suave and Degree.
Vlahos is a member of the board of directors for the Grocery Manufacturers Association's Industry Affairs Council. He is also involved in a number of nonprofit organizations, serving on the board of directors of the Chabot Space & Science Center Foundation in Oakland, Calif., and lending his support to the Wounded Warrior Project, an organization that assists those who have served in the U.S. military. Previously, he served as a board member of the Natural Products Association, a leading North American industry group supporting the interests of the natural products industry and consumers, and on the executive committee for the North Carolina chapter of the American Heart Association.
A native of Chicago, Ill., Vlahos has a bachelor's degree in telecommunications from Indiana University.