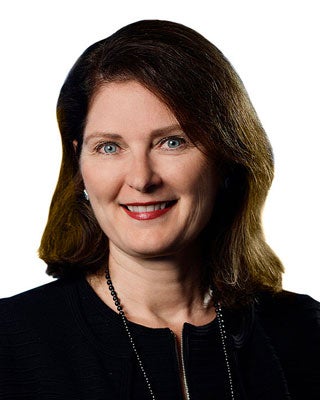 Kathryn Tesija
Former Executive Vice President and Chief Merchandising and Supply Chain Officer, Target Corporation
Kathryn (Kathee) Tesija has served as a senior adviser and consultant at Simpactful LLC, a consumer packaged goods and retail consultancy firm, since April 2016. Previously, she served as executive vice president and chief merchandising and supply chain officer for Target Corporation, the second-largest discount retailer in the United States, from 2008 to 2015. In this role, she oversaw all functions of product design and development, sourcing, merchandising, presentation, inventory management, operations, and global supply chain for Target.com and nearly 1,800 retail stores. During her tenure at Target beginning in 1986, she served in numerous positions of responsibility, including director, merchandise planning and senior vice president, merchandising. She continued to serve Target as a strategic adviser from July 2015 to March 2016.
Tesija serves on the board of Woolworths Group Limited (May 2016 to present). She previously served on the board of Verizon Communications (December 2012 to May 2020).
Tesija brings to Clorox large-scale global merchandising and supply chain experience as well as operational and strategic planning expertise. Her tenure as a retail industry executive allows her to provide insights into customer and consumer behavior. This experience, together with her expertise in digital, innovation and marketing, allows her to provide valuable perspective on the company's strategic priorities to innovate brand and shopping experiences.