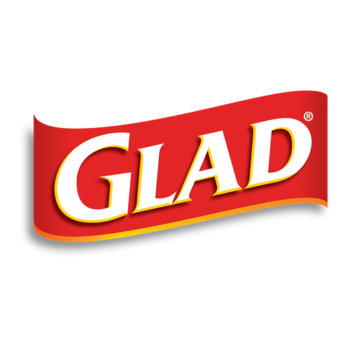 Glad
Creating More Eco-Friendly Waste Management Solutions
For decades, the Glad brand has fought waste with strong, reliable trash bags. In recent years, the brand has made even bigger efforts to minimize waste further by shifting to be at the forefront of effective and responsible waste management solutions.
Specifically, the brand has invested in product innovation to deliver trash bags with the same trusted strength using less plastic. Glad trash bags use patented technology to minimize plastic use. If everyone switched to using Glad trash bags, it would save 100 million lbs of plastic from going into the landfill every year.*
The Glad brand remains committed to making even more progress to minimize its environmental footprint. To this end, it is making progress against four R's:
Reduce: Finding even more innovative ways to maintain quality while reducing both the plastic and the environmental resources (energy, water and oil) that go into making bags. This also includes encouraging consumers to reduce their waste
Reuse: Repurposing factory plastic scraps to decrease waste. Glad reuses nearly all rejected product or scrap plastic, and what it cannot use is sent to a third party for recycling. This significantly decreases the waste in our manufacturing processes and has helped us earn zero-waste-to-landfill certification in our manufacturing facilities.
Recycle: Exploring new opportunities to integrate and promote recycling. The brand is actively integrating post-consumer recycled plastic into its trash bags. Glad is also continuing to promote recycling and composting and will expand its assortment and distribution as communities commit to new programs.
Recover: Partnering to remove plastic from the environment. The brand sponsors annual events that promote environmental clean ups. Glad is exploring even bigger partnerships to scale its plastic recovery and cleanup efforts.
The brand's sustainability efforts are ramping up across the globe. In Canada, Glad is making a significant impact with recycling and composting bags. In Australia and New Zealand, the brand launched a Glad to Be Green line, including plant-based materials, 95% recycled bags, and Home and Industrial Compostable bags.
*if non-Glad Drawstring bag buyers switched to Glad Drawstring bags.