Translating military service to Clorox success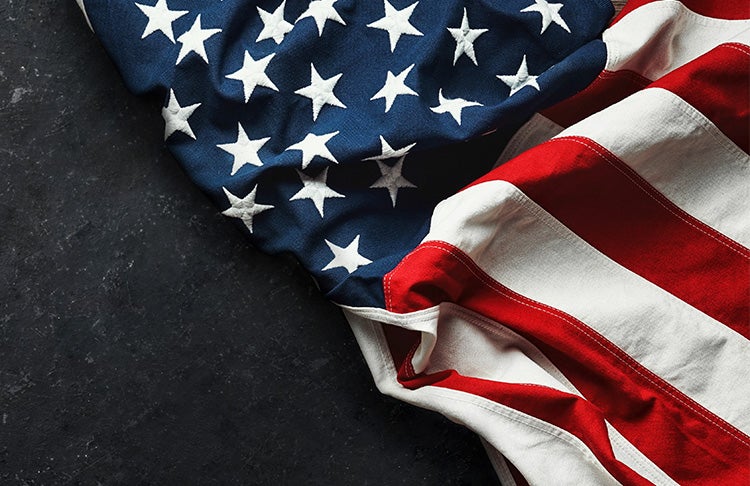 By Paul Escajadillo, National Account Manager — Sales and VetNet ERG Lead
Veterans Day is an opportunity to honor all the men and women who have served in the U.S. armed forces. For us at Clorox, it also gives us a chance to recognize the veterans who now work among us. There are more than 400 veterans who work across our facilities in roles from manufacturing to marketing.
To provide insight into the meaning of this day for those veterans, I spoke with two of them, Brandon Elmore, a quality lead and loss elimination lead, and Todd Getz, a reliability lead, from our Spring Hill, Kansas, litter plant.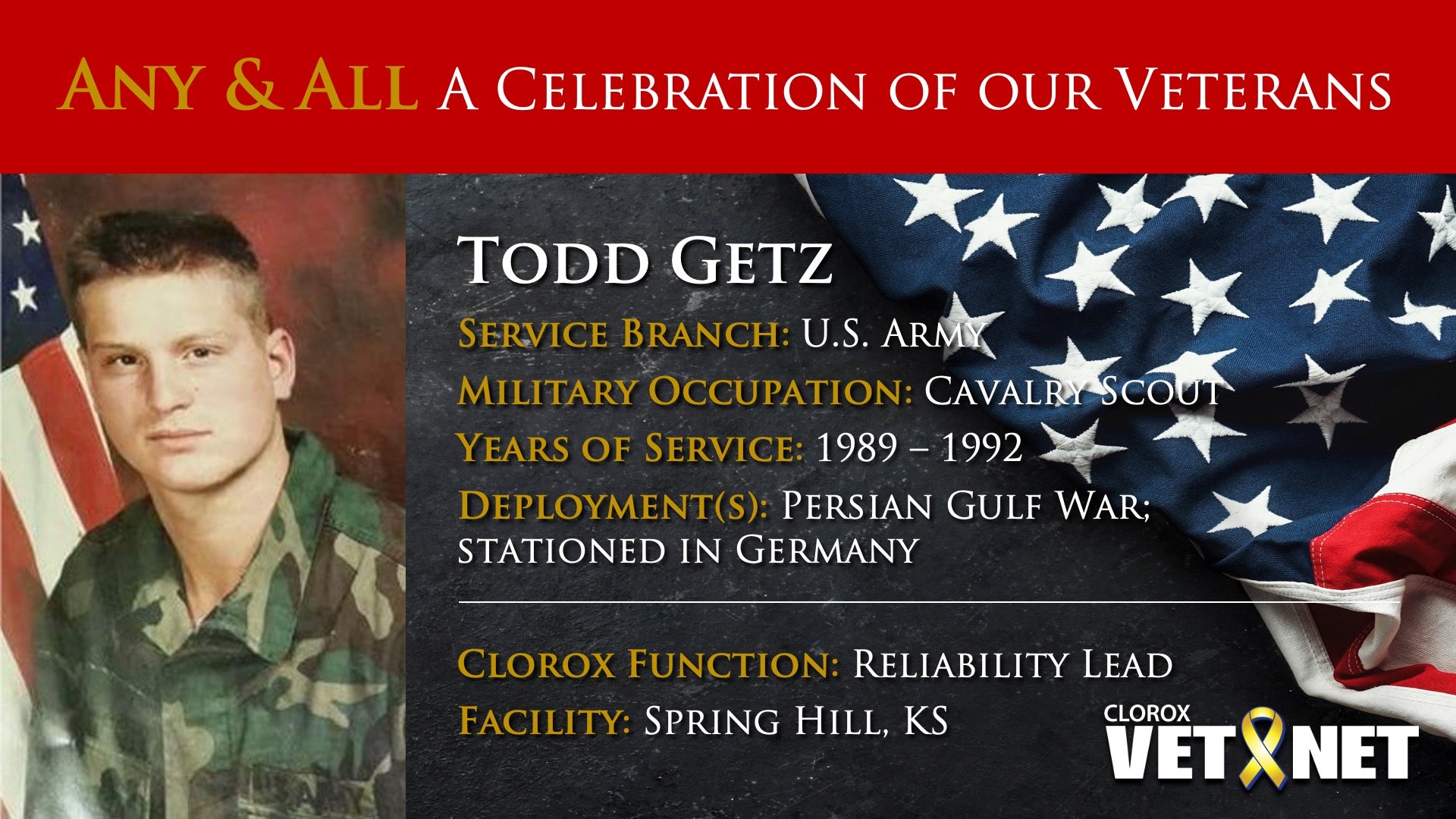 Todd served in the U.S. Army during the Persian Gulf War era, whereas Brandon and I served in the post 9/11 era. While they each deployed to the Middle East in a combat arms capacity (cavalry scout for Todd; infantry for Brandon), they learned invaluable leadership skills that have helped them succeed at Clorox.
Brandon brought to Clorox a critical lesson that was instilled for all of us that served: Learn the jobs below you and above you. In the military, where there is an established chain of command, circumstances can change at a moment's notice, and a junior member may be required to immediately take control of a situation. While initially it may not appear too common at Clorox, knowing how to do the job of your direct report can make you an even more effective people manager, while knowing how to do your manager's job can set you up for a promotion.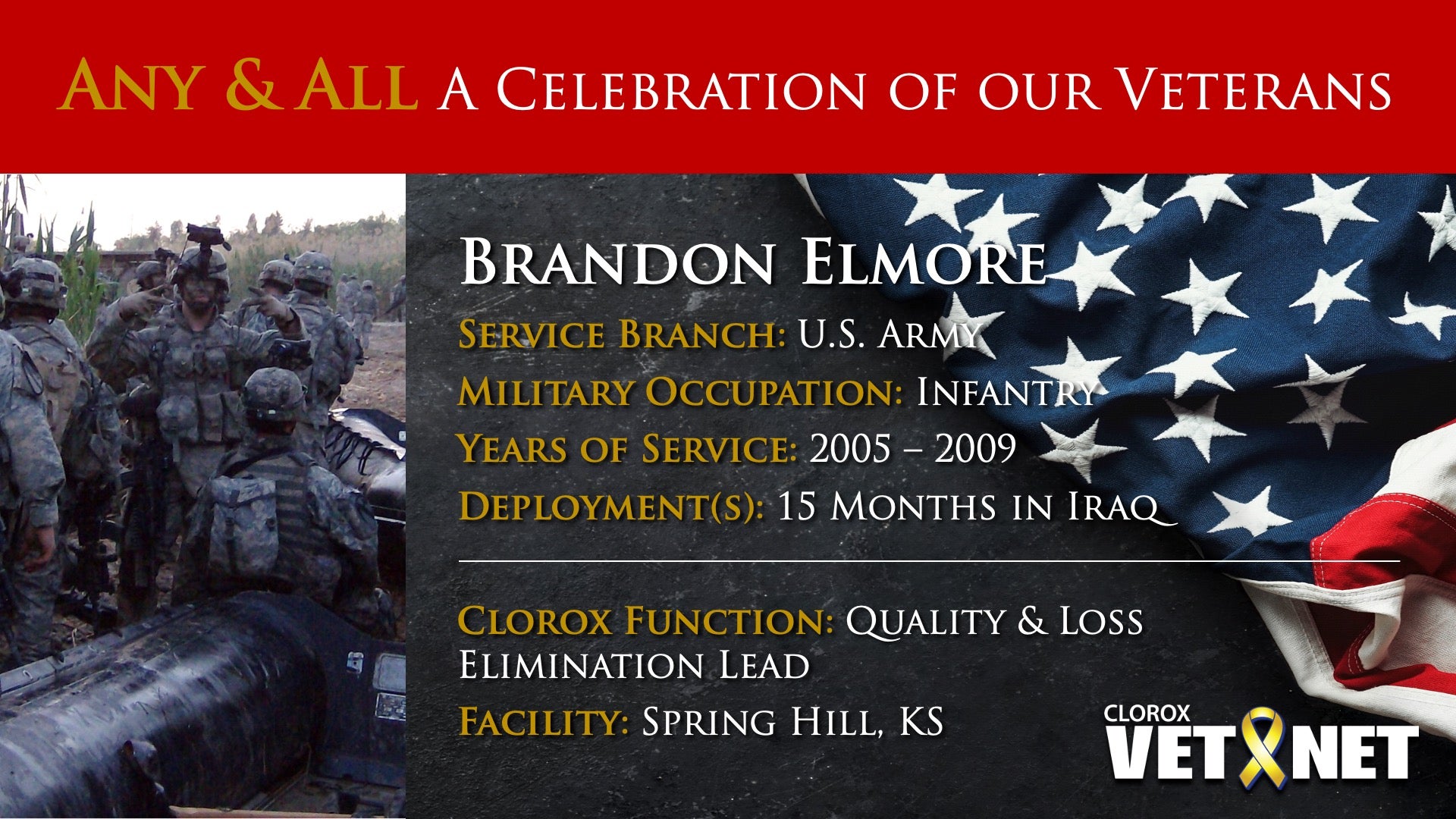 For Todd, joining the Army as an 18-year-old ultimately gave him a focus on what's important and instilled a strong work ethic that he brought to Clorox. He also experienced a truly inclusive environment, where "everyone was from all these different parts of the country, [but] we were able to come together for a common mission."
Ultimately, Todd, Brandon and I all agree that while we appreciate the thank-you's, that isn't why we volunteered to wear the uniform. It was borne out of a desire to serve our great country and better ourselves in the process.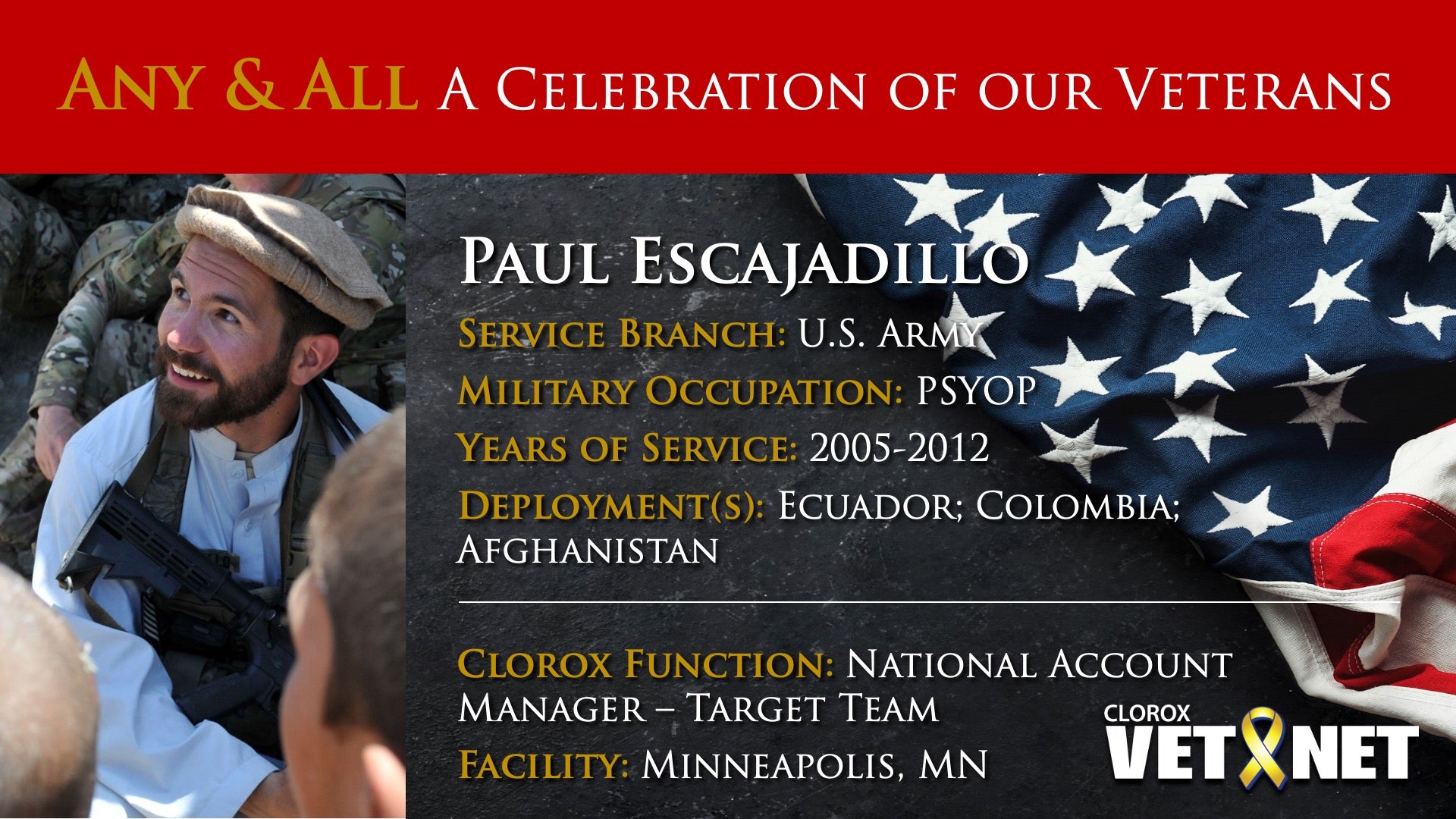 This Veterans Day, we hope you'll commemorate the day by having a moment of silence to reflect on its meaning, attending an event in your area, donating to a military-focused nonprofit, flying the U.S. flag or connecting with veterans to hear their stories, much like those that my teammates Brandon and Todd shared.
Want to translate your military service to success at Clorox? Visit our Careers page to learn about available job opportunities.