Telling the stories of the women behind Clorox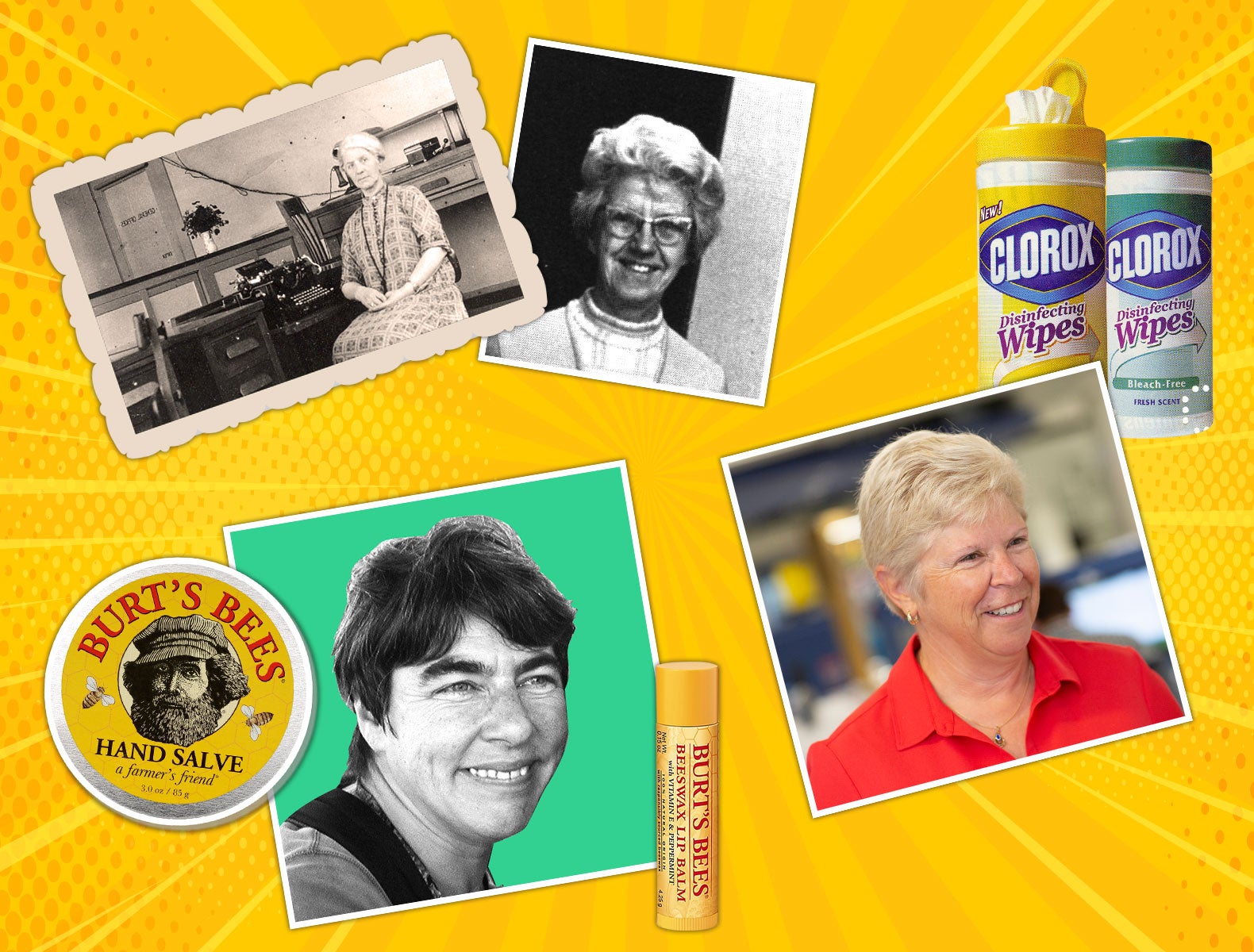 By Bailey Doyle, Associate Director, Marketing Transformation
One of the most influential scientists of all time recognized that we rely on the contributions of the people that come before us. During Women's History Month, I want to share a few of the stories about the long line of amazing women who preceded us at Clorox, building a strong foundation for us to succeed.
The reason you can find Clorox in so many households today is because of Annie Murray. She and her husband, William Murray, the first Clorox general manager, had a vision in 1916 of expanding Clorox Bleach beyond its original commercial uses. You could call Annie the first marketer of Clorox Bleach, as it was her idea to give away samples of the product at the family's grocery store in Oakland, California. She was the original "Clorox storyteller" — and helped change the trajectory of the company.
Women continued to play an influential role in the direction of the company over the next 100-plus years.
In the 1930s, Hazel McClure, Rebekah Lewis and Peggy Lewis, assistants to the company's male leadership team collectively dubbed "The Three Graces," proposed Clorox's very first influencer partnership. They recommended working with home economist Jessie Deboth, whose traveling show "School for Homemakers" drew millions of women for cooking advice, appliance displays, sing-a-longs and networking. Clorox partnered with her to tell the brand's story through laundry demonstrations at events in large auditoriums across the U.S. While all three were awarded stock options for their contributions to the company, in 1973 Hazel made history with her appointment as Clorox's first female officer.
Around the turn of the century, a team was tasked with the idea of building on our popular Clorox Clean-up spray cleaner. In its research, the team learned consumers were tired of having to don their battle fatigues every time they cleaned. Instead, they were looking for a product that would make it easier to clean "in the flow." This "aha" moment led to the invention of Clorox Disinfecting Wipes. This team was led by Denise Garner, who went on to serve as chief innovation officer for the company from 2015 to 2022.
Women have also played pivotal roles in the development of other brands in our portfolio. Many are familiar with Burt Shavitz, the face of Burt's Bees, but not as many people are familiar with Roxanne Quimby, the cofounder of the brand. Roxanne helped tell the Burt's story by branding his products with custom labels, promoting his products at craft fairs, and eventually selling beeswax candles and lip balms at a New York City boutique, which led to the widespread success of the flagship product. Roxanne continues to tell the Burt's Bees story of nature conservation through her land preservation efforts.
These are just some of the women who have played a part in shaping our company into what it is today. I have no doubt future generations will look back and see themselves standing on some of our shoulders — and one day they will tell our stories, too.
---
In addition to her day job, Bailey serves on the leadership team of SHOW, our employee resource group for women.