Sustainability VP Niki King's takeaways from Climate Week 2023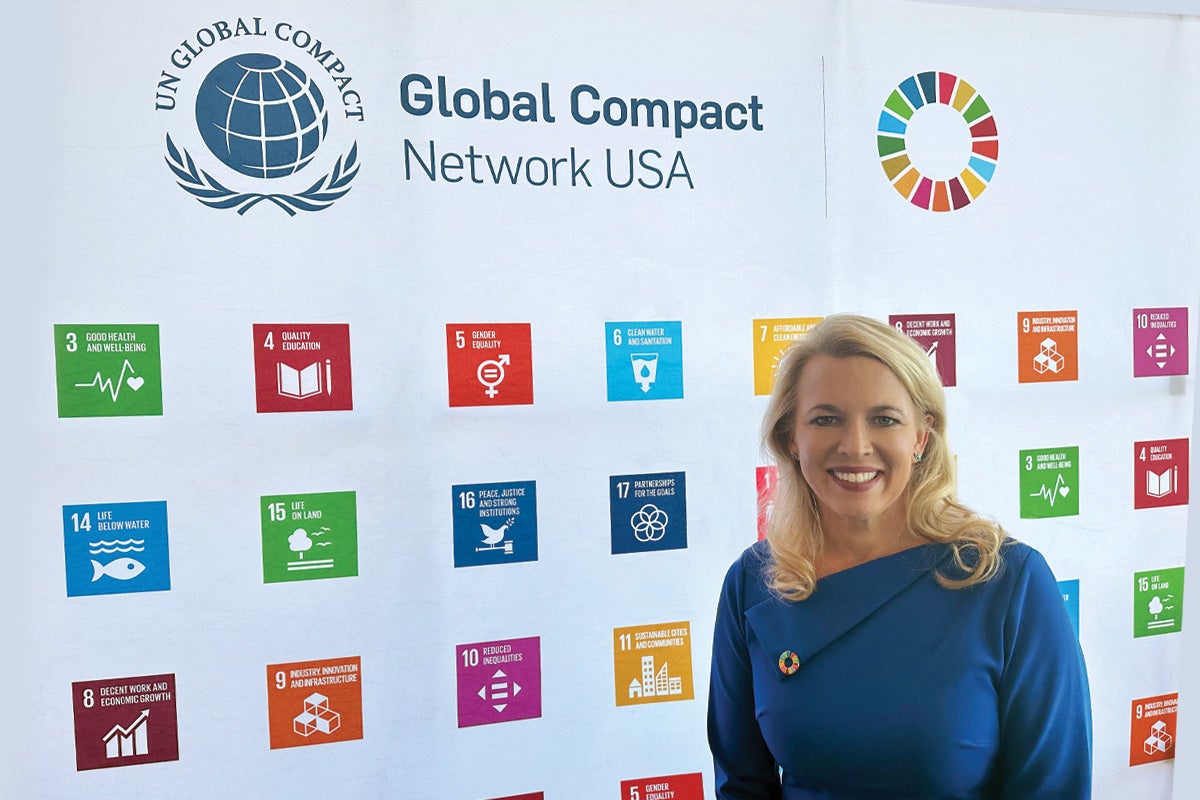 Each year, thousands of companies, government officials, nonprofit executives and activists gather in New York City for Climate Week and the U.N. General Assembly to discuss practical steps toward halting and reversing climate change, championing biodiversity, reimagining global food systems, uplifting environmental justice, and the broader transition to a clean economy.
I was fortunate to be a part of so many great discussions about the progress being made, challenges to overcome and the need for cross-industry collaboration to identify solutions that can help consumers make more sustainable everyday choices. Here are just a few of my learnings as we forge ahead on Clorox's own environmental, social and governance journey:
1. We have some serious work ahead of us, but we can't let the fear of falling short prevent us from taking the first steps together.
With new greenhouse gas emission (including scope 3) disclosure regulations on the horizon, we need to get comfortable with evolving baselines, metrics and goal posts in order to understand our businesses' greatest impact opportunities. Clorox remains steadfast in building a legacy of trust, transparency and accountability by sharing our learnings and progress along the way.
No lone business or organization can tackle this challenge on its own, which is why collaboration among different sectors and through partnerships will continue to be critical as we work to empower suppliers, customers and consumers to decarbonize. In our ongoing pursuit of our own ESG goals, Clorox is proud to join forces with organizations that help scale efforts to advance responsible and sustainable sourcing practices across our industry.
2. ESG doesn't live within just one team — it is an intricate journey that must be embraced at every echelon of today's businesses.
To have the best and brightest minds to help navigate the challenges ahead, companies must both talk the talk AND walk the walk to demonstrate their sustainable goals and progress. This means many organizations will need to insource ESG expertise to ensure employees know and are accountable for their unique roles to play in creating a better, brighter future for their business and the planet.
A great place to start your ESG education is by checking out learning materials from the United Nations Sustainable Development Goals website — including these helpful fast facts on sustainable finance and food systems, biodiversity, and more. Whether you're working in manufacturing or in the C-suite, resources like these offer an easy way to upskill and support sustainability initiatives in your organization and personal life.
3. As businesses grapple with the growing risk of inaction, the need to shift from reactive compliance to proactive governance has never been greater.
As we continue to evolve value-driven brands, we can't ignore the fact that certain business growth has the potential to negatively impact the environment if not pursued thoughtfully. That's why Clorox launched our IGNITE strategy in 2019 with the vision to accelerate innovation in key areas of our business and incorporate ESG priorities into our business goals.
The key to unlocking truly sustainable innovation is by integrating ESG strategy and goals into our business. I'm incredibly proud to help drive Clorox's efforts to further embed this work across our operations with clear mechanisms for actionable accountability and disclosure. To learn more, keep an eye out for our 2023 integrated annual report in the coming weeks.