Supporting women-led shea communities for over a decade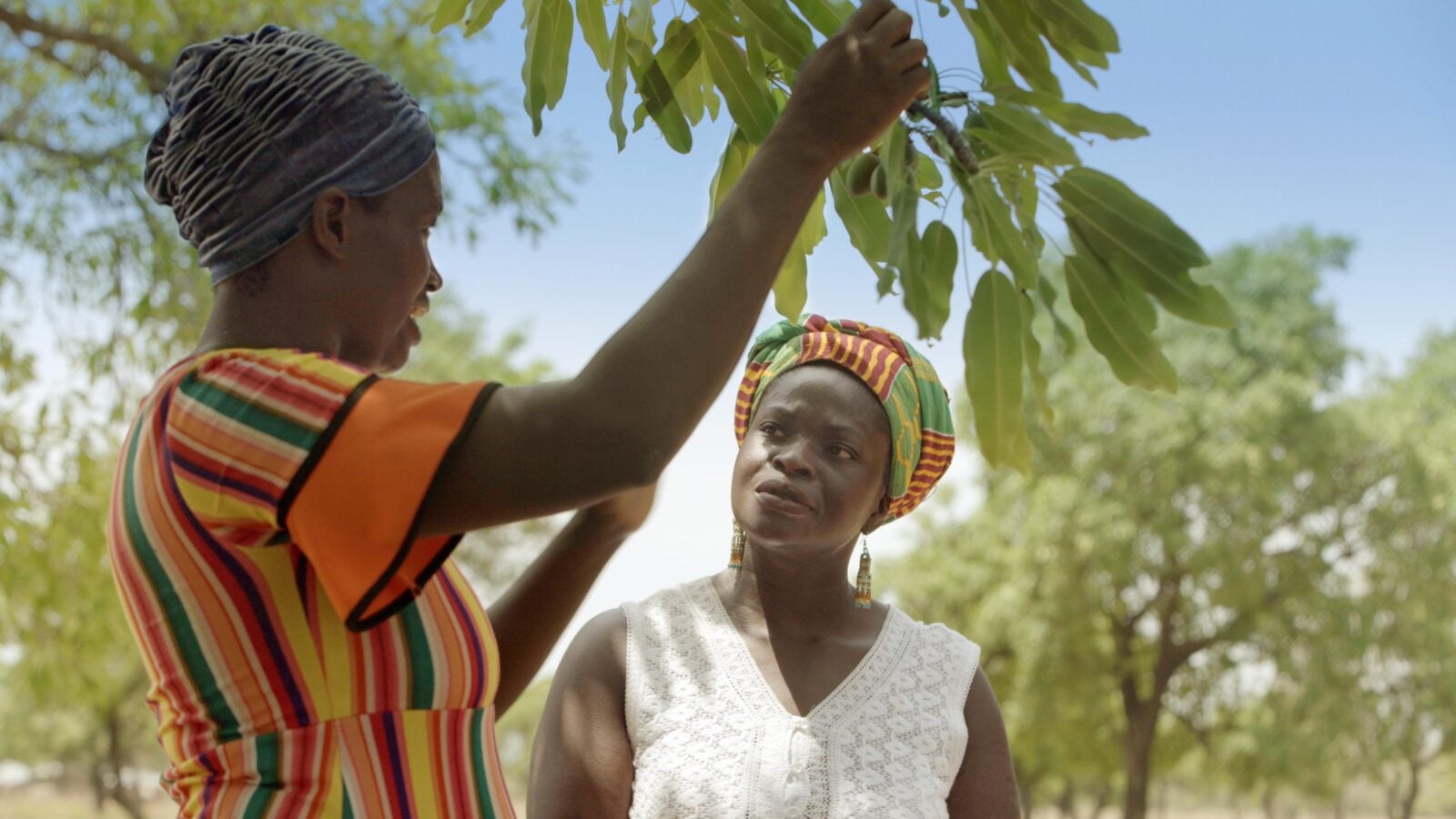 By Gabrielle Laurent, Brand Engagement Manager, Marketing – Burt's Bees
Approximately 16 million women work in shea throughout Africa. Known as "women's gold" in the regions where it's harvested, shea butter has been an important source of income dating back as far as the 1300s, primarily for women living in remote villages.
Shea butter is a key ingredient in hundreds of Burt's Bees products, valued for its antioxidants, vitamins and essential fatty acids that help soothe, balance and moisturize dry skin.
Advancing economic empowerment, gender equality
For the past decade, Burt's Bees has been investing in women working in shea to promote their long-term economic independence. Working together with regional partners, we've been able to support more than 10,000 women who cultivate this special ingredient. Through these collaborations, we've helped enhance their well-being through a variety of initiatives:
Founding member of the Global Shea Alliance and its Sustainability Program.
Constructed five facilities for shea, beeswax and honey production.
Trained more than 600 women in beekeeping to increase income and shea fruit yield.
Trained more than 8,500 women on quality shea kernel processing.
Making women the queen bees
Last year we kicked off a three-year, $2 million partnership to introduce beekeeping and expand processing capabilities in shea-producing communities in the northern region of Ghana. The SheKeeper program will introduce beekeeping to women in shea communities. It's a partnership with our shea and beeswax suppliers, the U.S. Agency for International Development, and the Partnership for Natural Ingredients to help advance our shared priorities of women's economic empowerment and gender equality. It will be made up of 1,200 small-scale farmers known as smallholders, at least half of whom are women. The program will help to diversify income sources, crops and biodiversity while increasing exports from West Africa.
Under the SheKeeper program, women will select a beekeeping partner and work as a team managing hives to collect and sell honey and wax. Beekeeping around the world is managed predominantly by men, giving this program the potential to scale and improve the livelihoods of the more than tens of millions of women collectors and processors across 21 African countries that make up the shea industry.
With the launch of our new shea collection, we're looking forward to bringing these stories to more people and making an even greater impact on the lives of women who produce West African shea.