Supporting the next generation of entrepreneurs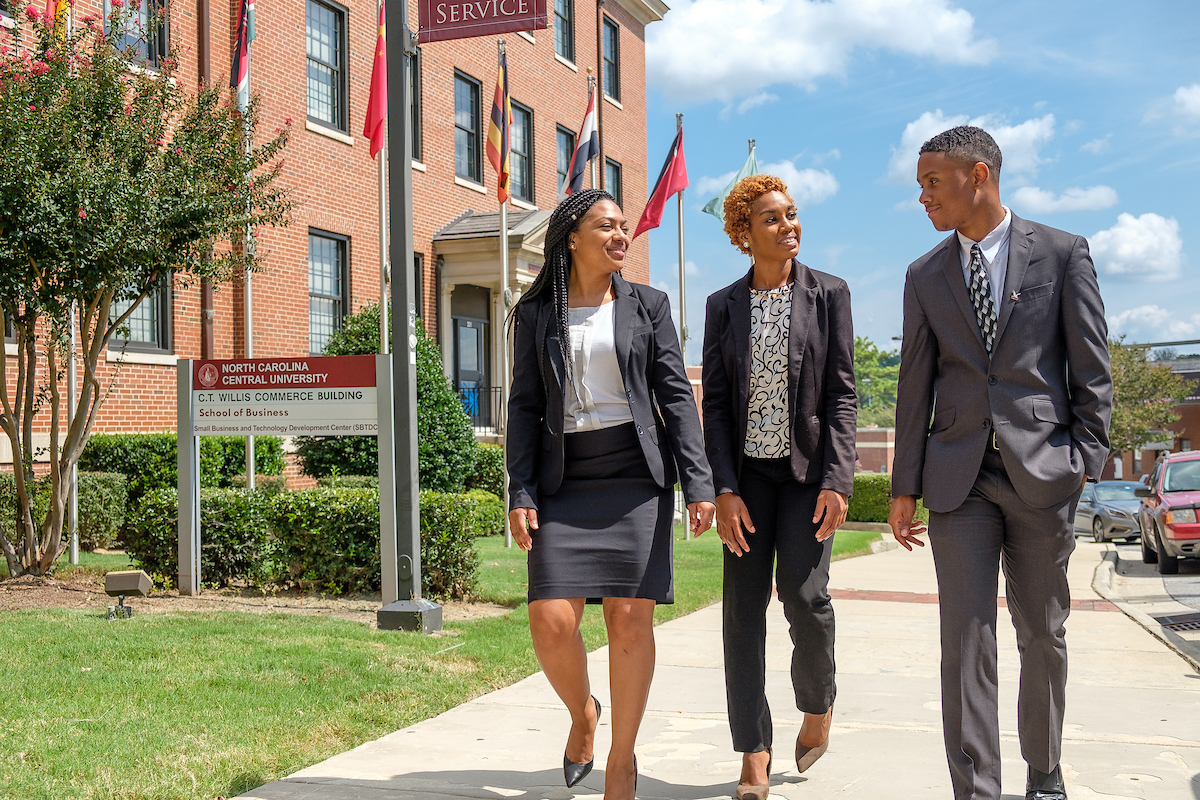 By Colleen Sullivan, Sustainability Coordinator
Clorox is excited to support entrepreneurship and student achievement through collaboration with North Carolina Central University, a historically Black university just a few blocks from Burt's Bees headquarters in Durham, North Carolina.
A formal partnership with NCCU is built on two platforms:   
Investment: A five-year investment ($25,000 per year over five years) in their Eagle Angel Network to help provide NCCU alumni and other community-based entrepreneurs in Durham with access to resources to start up and grow business ventures. 
Mentorship: The development of a robust mentorship program between our Burt's Bees and Clorox employees and business school students at North Carolina Central University. 
 Last month the Burt's Bees brand made a $75,000 donation to the Eagle Angel Network. These funds will provide capital to Eagle Angel fellows at North Carolina Central who might have the next big idea but don't have access to traditional capital through friends and family.    
 Through mentorship, we're creating opportunities for NCCU students to learn from Clorox teammates. This past spring, students were paired with a mentor to learn about the consumer packaged goods industry and participate in a Clorox case study competition. It's a great opportunity for the students to get professional experience, and we get to meet top talent in the process — in fact, one of our stellar mentees, Donovon Stevenson, was hired into our summer internship program.
Investing in historically Black colleges and universities like North Carolina Central University was a deliberate choice for us. HBCUs were founded in 1837 to provide a pathway to higher learning for Black Americans, who were refused admission to many colleges and universities. HBCUs have a strong legacy of defying incredible odds and thriving despite facing many adversities.
Many people were involved in making this partnership possible, and we're grateful for everyone's time and energy in this vital work. Most importantly, we want to thank the brilliant faculty, staff and students at NCCU who are cultivating pathways for Black excellence, entrepreneurship and the next generation of business leaders.