Supporting Red Cross Giving Day
By Deborah Napierski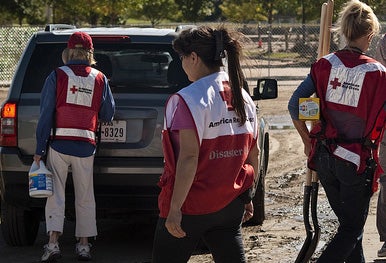 Did you know that nearly every 8 minutes, the American Red Cross responds to a home fire or other disaster — that's almost 70,000 disasters each year. They help families that have lost everything — the roof over their heads, their clothes and their most cherished possessions
On April 21, American Red Cross supporters will join together for the second annual Giving Day. The aim is to spark the largest single day of fundraising in Red Cross history (outside of major disasters) and make a difference for tens of thousands of families impacted by emergencies. Will you help spread the word about this incredible day?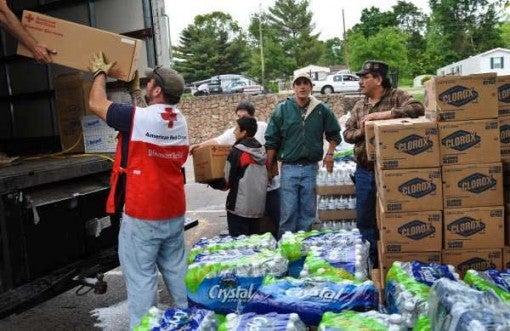 What is Giving Day?
Giving Day is an opportunity for local communities to come together on one day to help families who've been impacted by a home fire or other disaster and who urgently need Red Cross services to get back on their feet.
Why should I make a donation on Giving Day?
Your gift can provide hope and critical relief, like food, shelter and other essentials to people who need it most. Each person who donates on Giving Day can make an impact, enabling the Red Cross to help more families after a disaster or home fire.
What is Red Cross' goal this Giving Day?
A gift of $88.50 can provide a family with a day's worth of food, plus blankets and other essentials. This Giving Day, Red Cross has set a goal to raise enough funds to help 20,000 families affected by a disaster.
If we all help one family on Giving Day, April 21, 2016, together we can make an impact and ensure that someone in our community is not alone in their time of need. So consider a gift and share your support on your social channels with the #help1family hashtag.
For over three decades, The Clorox Company has proudly supported the Red Cross with cash and product donations for disaster relief, workplace giving and blood drives. We will match all employee Giving Day donations dollar-for-dollar through GIFT, our workplace giving program.