Supporting community well-being through 19 new grants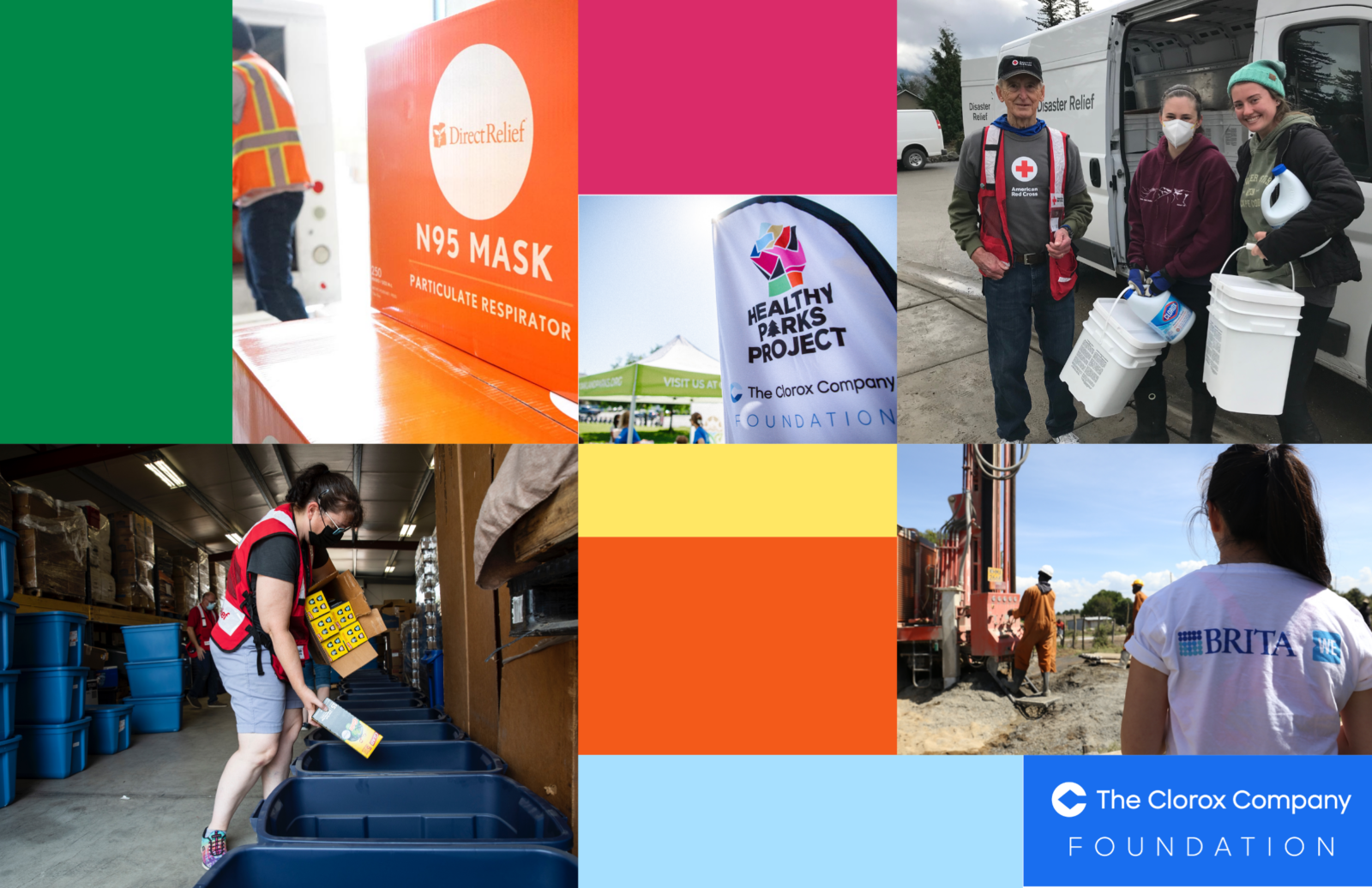 By Shanique Bonelli-Moore, Chief Diversity and Social Impact Officer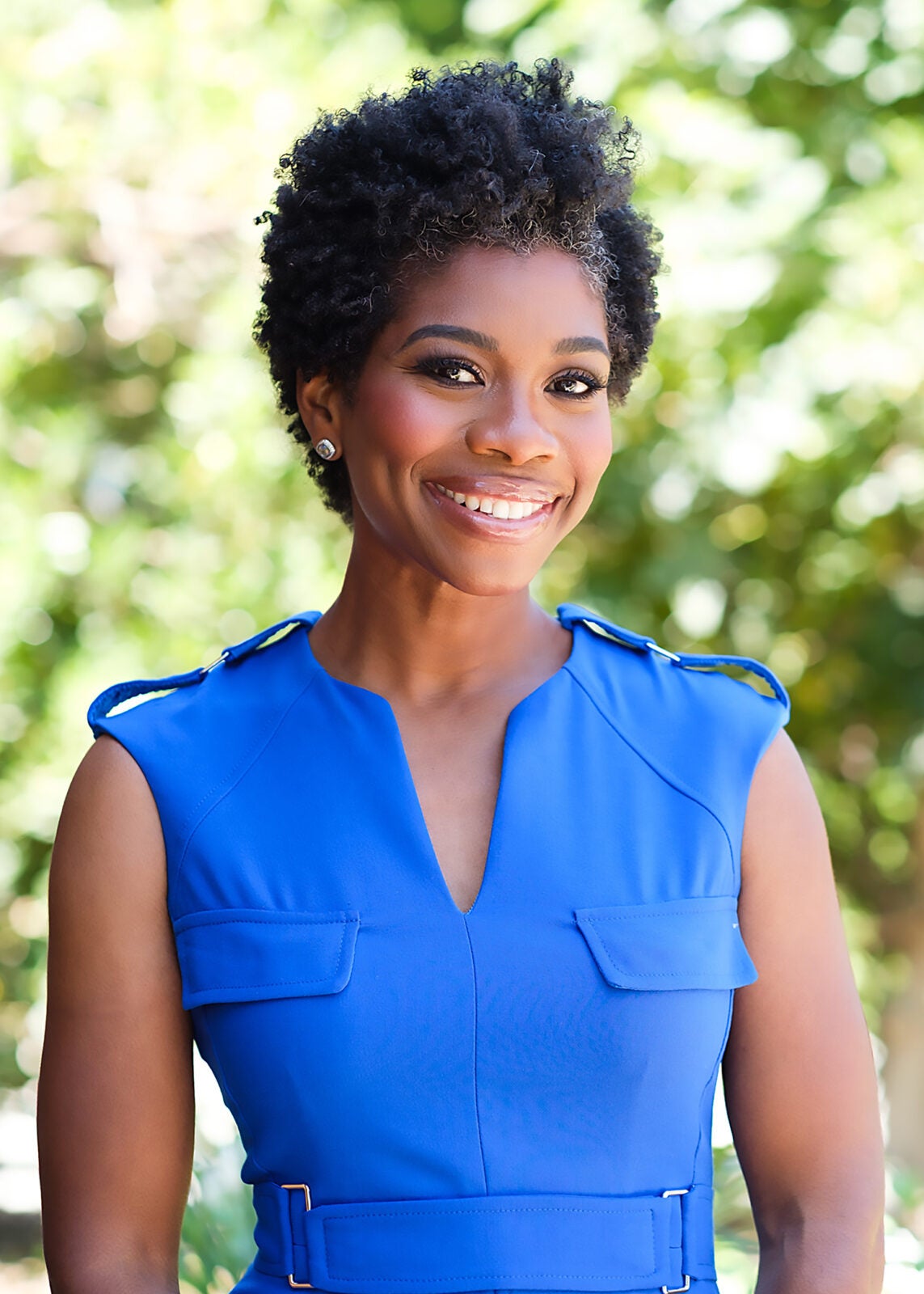 The Clorox Company Foundation is building on its more than 40-year legacy of fostering healthy and inclusive communities through a new round of funding that will help advance community wellness in our hometown of Oakland, California. Eighteen grants are being awarded to organizations in the areas of literacy, STEM and youth development.
We're fortunate to partner with organizations whose expertise helps meet the needs of those in our community. Each of our grantees plays a vital role in creating change and brighter futures for young people in Oakland.
Financial support is important, but we also want to deepen our relationship with these partners. So, our social impact team will be working with each of these organizations to identify additional ways we can help further their goals, including through volunteer and other support opportunities.
Our foundation giving centers around a signature theme of health security, including efforts to help ensure equality of opportunity for under-resourced people and communities. The support we provide is intended to help improve their overall physical and mental health and help them flourish. This not only enables us to achieve goals we share with our grant recipients but also to fulfill our company purpose to champion people to be well and thrive every single day.
FY23 grant recipients: first-round funding
Education
Girls Inc. of Alameda County – Girls Inc. of Alameda County is a local affiliate of the national organization. It has a shared mission of inspiring all girls to be strong, smart and bold. Founded in 1958, Girls Inc. provides access to gender-responsive K-12 educational programming at 14 public schools and three community-based program centers, including Cal State East Bay. Its "intentional and compensatory" service models boost academic success (with emphasis on literacy and STEM and STEAM (A=Art/Design)) while also addressing emotional and social traumas that impact youth success.
Jewish Community Relations Council – The Jewish Coalition for Literacy mobilizes volunteer tutors of all backgrounds and supports parents to help emerging and struggling readers in grades K-5 in Oakland and throughout the Bay Area. In the wider East Bay community, JCL builds bridges between the Jewish community and other socio-economically and ethnically diverse communities, helping to foster or repair ties that have been deeply frayed in the current climate of polarization.
Oakland Children's Fairyland – Through its hands-on life science program, Fairyland's Flora & Fauna is designed to bring out a young child's inner naturalist. The project utilizes education staff as facilitators to bring the original virtual explorations to life in our beautiful learning gardens. The workshops encourage guided inquiry grounded in Next Generation Science Standards, with children exploring germination, pollination, the five senses and more.
Techbridge Girls – Techbridge Girls re-engineers the way BIPOC girls and gender-expansive youth from marginalized communities experience STEM by catalyzing out-of-school time STEM educators and professionals into equity educators and advocates through training and curricula that promote access, belonging and persistence. Through its gender-responsive, culturally relevant, equity-focused curriculum and training, Techbridge is committed to creating a space of joy and liberation as they transform STEM. Techbridge envisions a world where girls will not only persist in their STEM aspirations but will also thrive in the STEM revolution.
Youth Development
Alameda Health System Foundation – Alameda Health System has a mission of advancing health equity. AHS's HealthPATH program promotes academic excellence and life skills for success. The program exposes youth from the low-income communities that AHS serves to healthcare careers. Through this unique hands-on opportunity, students are matched with caring mentors and adult role models.
Alternative Family Services – The mission of Alternative Family Services is to support vulnerable children and families in need of stability, safety and well-being. Through the Clorox Whole Child Wellness Program, AFS emphasizes mental health and education, highlighting the critical needs and services for the youth it serves. It has a 44-year legacy as the leading provider of culturally relevant, individualized care. AFS specializes in foster care, adoption, transition-age youth and mental health programs. Students in the program are paired with a tutor based on their individual learning needs. To meet the needs of the diverse community it serves, AFS has also implemented a special request to include Spanish-speaking tutor preferences for bilingual and ESL students. The primary goal is to implement two simple strategies, backed by measurable outcomes, that positively impact the whole child wellness of East Bay foster youth.
Bay Area Girls Rock Camp: Youth Empowerment – This organization empowers young people through music, promoting an environment that fosters self-confidence, creativity and teamwork. Bay Area Girls Rock Camp centers the experiences of girls and trans and/or nonbinary youth in their explicit commitment to gender justice by creating an inclusive environment that supports a wide range of marginalized gender identities and expressions. Through their offerings, rock campers acquire skills that help guide them throughout their lives.
Big Brothers Big Sisters of the Bay Area – Since 1958, Big Brothers Big Sisters of the Bay Area has been providing meaningful, monitored, results-driven, professionally supported one-to-one interactions between children ages 6-18 and screened, qualified adult mentors, helping youth ignite and harness their potential. Big Brothers Big Sisters' urgent and essential mission is to create and support one-to-one mentoring relationships that ignite the power and promise of youth and its vision is that all youth achieve their full potential.
Destiny Arts Center – Destiny Arts Center is an anchor creative youth development organization with nearly 35 years of experience working with Oakland youth, families, and communities. Destiny reaches approximately 2,600 youth annually and believes in supporting the whole child through fostering healthy environments and relationship-building as pathways to social and emotional wellness. Its culturally responsive classes promote wellness, resiliency and belonging, rooted in violence prevention and its Warrior's Code values: love, care, respect, honor, responsibility and peace.
East Oakland Youth Development Center – With a mission to develop the social and leadership capacities of youth and young adults from ages 5-24 so that they achieve excellence in education, career and service to their communities, EOYDC has been serving the community since 1978. EOYDC has provided direct services to children and youth that contribute to the health and wellness of students within the greater East Oakland community and beyond. Its services have helped prepare thousands of young people to lead healthier and more joyful lives.
First Place for Youth – Founded in Oakland in 1998, First Place for Youth is dedicated to preventing poverty and homelessness among the largely overlooked population of young people who grow up in the foster care system. Its mission is to help foster youth and build the skills they need to make a successful transition to self-sufficiency and responsible adulthood. From grassroots origins, it has grown to become California's largest provider of housing, education, employment, and healthy living services for transition-age (18-24) foster youth.
Higher Ground Neighborhood Development – Higher Ground Neighborhood Development's mission is to provide services that address the intellectual development of young people by providing comprehensive after-school programming, workforce development, school-based behavioral health treatment and service-learning experiences. Through its programs over the past 20 years, Higher Ground has served over 10,000 youth and youth organizations in Oakland.
MISSSEY – MISSSEY's mission is to work to prevent girls and gender-expansive youth from ever entering circumstances of sexual exploitation and violence. It also supports young people who are experiencing exploitation to exit. Once they've exited, they partner with youth so that they may avoid re-entering sexually exploitative circumstances and live free of harmful transactional relationships. Using a holistic, healing-centered approach, it helps youth process their abuse and understand their inherent worth as important, unique and powerful human beings deserving of safety, love and joy.
Oakland Leaf – Oakland Leaf was founded in 2001 by a collective of East Oakland educators intent on empowering youth voices. It is supporting youth and families to build a more loving, just, and vibrant Oakland. All its after-school programs are centered on social-emotional learning, creative arts, physical activity and academic support. Additionally, Oakland Leaf administers a highly effective homework and literacy support program model designed to address academic learning loss.
Peer Health Exchange – Peer Health Exchange's mission is to build healthier communities with young people. It provides health education programs to high schools in underserved communities across the United States, including in Oakland, prioritizing those with 50% or greater Black and Latinx populations. By offering programs that increase help-seeking skills and knowledge and reducing barriers to applying them, PHE hopes to improve health equity outcomes among the young people it serves. Since PHE's founding, its health workshops have reached over 200,000 high schools and students.
Student Program for Academic and Athletic Transitioning – Student Program for Academic and Athletic Transitioning leverages the power of interest-based programs and activities that enact student engagement and achievement. Its mission is to increase the number of students and student-athletes prepared for college, careers and life after sports. SPAAT utilizes students' interests (sports, music, arts and technology) to fully engage them and their families by integrating their goals and desires to provide activities that lead students to manifest their intrinsic motivation and actualize academic, athletic and life success.
The Mosaic Project – Since 2000, The Mosaic Project has worked toward a peaceful future by uniting people of diverse backgrounds, providing them with essential community-building skills, and empowering them to become peacemakers. Its principal program, the Outdoor Project, unites fourth- and fifth-grade classes of markedly different socioeconomic makeups for a profound weeklong experience in nature. Through its evidence-based social-emotional curriculum, students learn skills to address issues of difference, build self-esteem and community, and foster peace.
Youth Speaks – With the understanding that youth voices matter, Youth Speaks creates spaces that challenge youth to develop and amplify their voices as creators of social change. Founded in 1996, Youth Speaks is a leading presenter of spoken word performance, education and youth development programs. It envisions a world in which young people are heard, honored, and connected through creative ecosystems of care.
---
To learn more about the foundation's community involvement and grantmaking in Oakland and beyond, visit our website.