Pursuing a passion to lift people up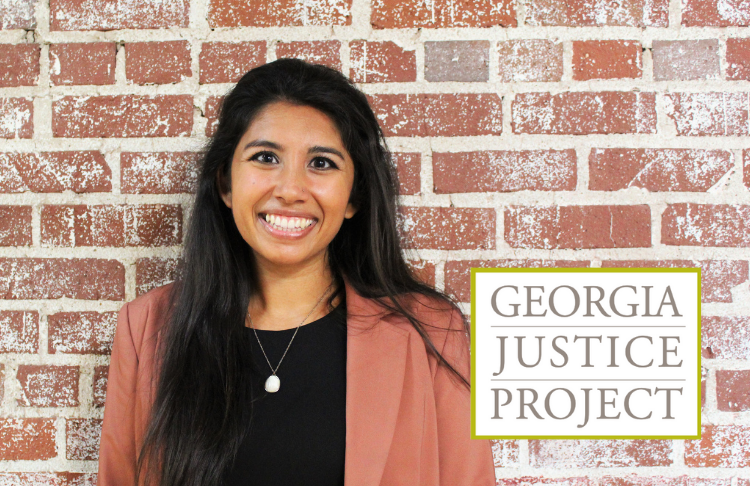 Nearly two years ago we committed $2.5 million through The Clorox Company Foundation to help fight racism and inequality. Some of the funding is supporting Equal Justice Works fellows like Elizabeth Rainwater, who has been working with the Georgia Justice Project to accelerate Black community access to justice and criminal justice reform, one of our focus areas. We recently connected with her to learn about some of the initiatives and progress that's been made.
Tell me a little bit about the organization where you work and what it does.
My host organization is the Georgia Justice Project, a nonprofit criminal defense firm. What's unique about GJP is we provide "holistic criminal defense," combining legal and social work. We also stick with our clients, providing support and assistance prior to and following the resolution of their legal issue.
Another big part of what we do is policy reform. Our team works on changing Georgia's criminal code. Our interactions with clients inform those policy decisions. We want to make sure what we're advocating for is coming from people who are experiencing it firsthand and not just something that makes sense to us.
One of the things specifically relevant to my fellowship that touches where legal and policy overlap is a new early termination of probation law that our policy team helped pitch and eventually got passed in the 2021 legislative session.
How did you become involved in this field?
I went into law school wanting to work on environmental issues that impacted marginalized communities. But the more trial classes I took, the more they started informing me that my real passion was criminal defense. That was not on my radar initially.
When I was looking for a summer internship after my first year of law school, I Googled "holistic criminal defense" looking for firms that also provide social services for clients, thinking there were plenty out there. That's how I found the legal intern opportunity with Georgia Justice Project, not realizing just how unique and rare that is, especially in Georgia. Through that experience, I just fell in love with this practice.
In my final year of law school, I learned about Equal Justice Works fellowship opportunities at a career fair. I talked to Georgia Justice Project about the potential of a probation fellowship, and it came together from there.
What are some examples of cases you've worked on that illustrate some of the challenges your clients have faced?
One of the cases that stands out the most is my work with someone I'll call "John." He got a really long sentence, and he had some prison time initially, followed by probation. After doing some re-entry classes in prison, John got out and really, in his own words, did a 180.
He founded a nonprofit focused on helping people who had been impacted by the criminal legal system, focused on re-entry efforts. He got his degree in accounting. He was working on purchasing his own home. He was part of a mentorship program. He would speak at universities all over Georgia about re-entry and about the impact the criminal legal system can have on a person.
He had done all these incredible things, all while on felony probation, and yet struggled to find work. He couldn't go through the process of purchasing a home because of his record. In fact, he also would get denials from rental places.
How has your work addressed those challenges?
Almost always there are going to be barriers for someone on felony probation. That's part of what our early termination law seeks to fix. John helped advocate for the new law that we got passed. People were shocked when they heard his story. The reason it was so powerful is because he did everything right after being released from prison, yet this still happened to him.
Just the other week, John reached out and told us he had just gotten a new job as an accountant at a firm. He said if it weren't for our representation and helping him get off probation, he would've never been able to get his license.
When you put lengthy probation sentences on top of strict conditions, you end up creating a system that trips people up rather than helps people get up. That's why the early termination law was so big — because it enabled people to have the supervision that might be helpful for some time but cut it off at the point where it starts becoming a barrier.