By Reza Rahaman, VP — Clorox R&D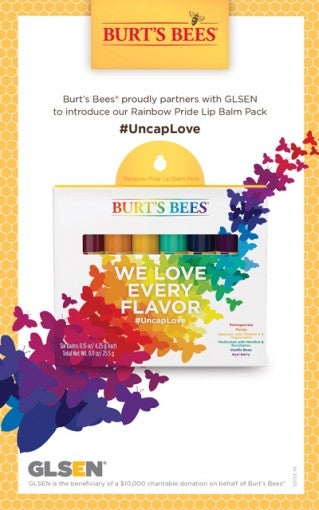 The Burt's Bees brand is celebrating Pride month and uncapping love with its first-ever LGBT-targeted product.
As someone passionate about innovation, and as the executive sponsor of Clorox's PRIDE employee resource group, I could not be more proud of our Burt's Bees® Rainbow Pride Packs.
At The Clorox Company, we've been talking about the benefits of diversity and inclusion for a long time. Well, Rainbow Pride Packs really are a tangible statement on how diversity and a culture of growth can drive innovation. They're the intersection of product, marketing and our company's social values.
The idea for Clorox to create an LGBT-marketed product started three years ago with an idea in Innovent, our annual employee idea contest. Turning that idea into Pride Packs came from four Burt's Bees employees, led by Will Melendez, thinking about how the brand could engage LGBT consumers. Since we have a Burt's Bees lip balm flavor to represent every color of the rainbow flag, it seemed a no-brainer to do some sort of activation around that.
We used last year's Out and Equal workplace summit to get some quick consumer feedback on Rainbow Pride Packs. Consumers and retailers both loved it so much, we fast-tracked the project, going from concept to a real product on store shelves in just four months to be ready in time for Pride month.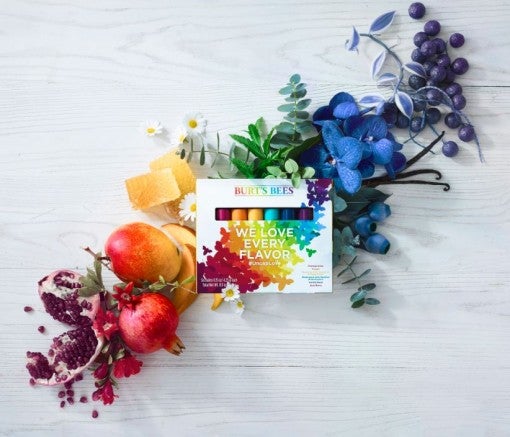 In many ways, the Burt's Bees brand's highly visible support of the LGBT community couldn't come at a more important time. Now, more than ever, I'm proud to work for a company that's not afraid to stand up and declare its commitment to diversity and inclusion. The Burt's Bees brand has embraced the iconic LGBT rainbow as a way to declare our values.
A portion of sales of each Rainbow Pride Pack will be donated to GLSEN, a nonprofit whose mission is to ensure LGBT students are protected in schools.
It's great to work for a company that loves love, which is what these packs — and working to bring them to market —has been about. This is an amazing statement for a brand to make, and I couldn't be more proud.