Protecting Puerto Rico, Drop by Drop
By John Cogswell, senior communications specialist

Accessing clean drinking water became a matter of life or death after Hurricane Maria hit Puerto Rico in 2017.
Nearly 1 million people had no access to running water, and bottled water and fuel to boil water were in extremely short supply. People were using contaminated sources for drinking, cooking and washing. Our own employees in Puerto Rico were directly impacted, and their friends started asking how they could disinfect their homes and remove mold and mildew.
Bleach became an important solution for making water safe, and Clorox people wanted to find a way to educate the public on how to use it correctly.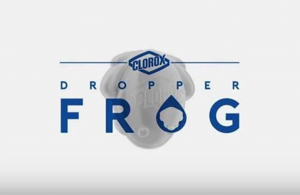 As part of that effort, we developed the Clorox Dropper Frog (in partnership with our creative agency, DDB). It's a nifty tool inspired by Puerto Rico's tiny Coqui frog, a national symbol of survival. This dropper made it easy for families to measure the right amount of bleach to purify water (two drops per liter or eight drops per gallon to purify water, as recommended by the World Health Organization).
We distributed thousands of these simple droppers, helping to provide thousands of Puerto Ricans with up to 4 million liters of clean water every month.
The dropper frog was part of a much-larger education campaign developed with One-Eighty, our agency partner, based on the phrase, "Gotitas del saber," which translates to "drops of knowledge." It gave Puerto Ricans helpful tips for using bleach in three areas — water disinfection, illness prevention and surface cleaning and disinfection.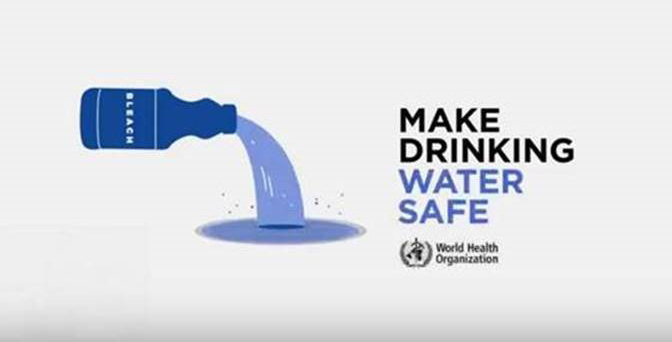 It was a real challenge to get our education materials out to the places that needed them most.
"Towns didn't have access to internet, TV or working cellphones," says Gerardo Mier y Terán, associate marketing director – North Latin America. "As a result, it was really hard to prepare because we had to coordinate vans and supplies while making sure there was even a clear path for us to reach people in need."
In addition to boots on the ground, the team relied on radio and print media to share education materials. Once digital channels such as TV and the Internet were active again, we spread our information even further.
"Seeing and hearing the stories of people affected by Hurricane Maria was so powerful because we realized how the Clorox brand is so connected to their needs," says Gerardo. "I'm proud we could help so many in the midst of disaster."