Profitable and Responsible Growth for All Stakeholders
Clorox issued its fiscal year 2015 Integrated Annual Report this week. Following is an excerpt from Benno Dorer's CEO letter.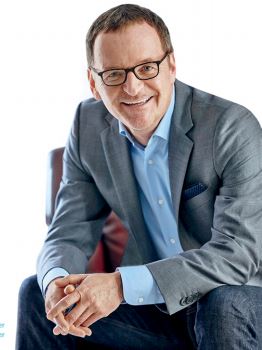 Fellow Stakeholders:
I'm deeply honored to be leading The Clorox Company. We have a strong foundation with a healthy core business and momentum behind our categories and market shares. We also have highly engaged and talented employees as well as a diverse portfolio of leading brands that fulfill our mission to make everyday life better, every day, for people around the world. We've come a long way since 1913 when the company started with five people and one product in Clorox® bleach, and we're at a pivotal point in building an even bolder future.
The 21st century is an exciting and highly complex era for our industry considering the fundamental changes in technology and digital media, which are transforming the way we do business. Notably, consumers are in charge and, more than ever, they demand superior value from their purchases. They have unlimited access to information and countless options for how and where to buy practically anything. They're also highly diverse, representing different age groups, interests, backgrounds and traditions, all of which influence their product choices.
Every day I think about what it's going to take to win with our consumers and how Clorox will get to its bolder future. There's a lot to be said for continuity of purpose. Retaining our commitment to corporate responsibility is not negotiable, and we believe we have the right strategy to succeed. At the same time, our future success also depends on challenging the status quo and getting ahead of the changes we're seeing in business today.
That's why our single biggest challenge and opportunity is to accelerate good growth — growth that's profitable, consistent and achieved in a responsible way. We can't rely on favorable economic trends or a growing population to create momentum for our business. We're taking charge of our own destiny in a challenging economic environment.
This is an exciting time to be at Clorox, and we've really only just begun. With a strong foundation of talented people, leading brands and the right strategy, we're defining new opportunities that will help us accelerate good growth, deliver value to all our stakeholders and lead us to a bolder future where we're an even greater company.
Benno Dorer
Chief Executive Officer
August 21, 2015
To read the full CEO letter, review our fiscal year 2015 performance and learn more about our 2020 Strategy, please visit our annual report. We also welcome your feedback, which can be provided throughout the report.