Meet the Change Maker: Stephanie Dean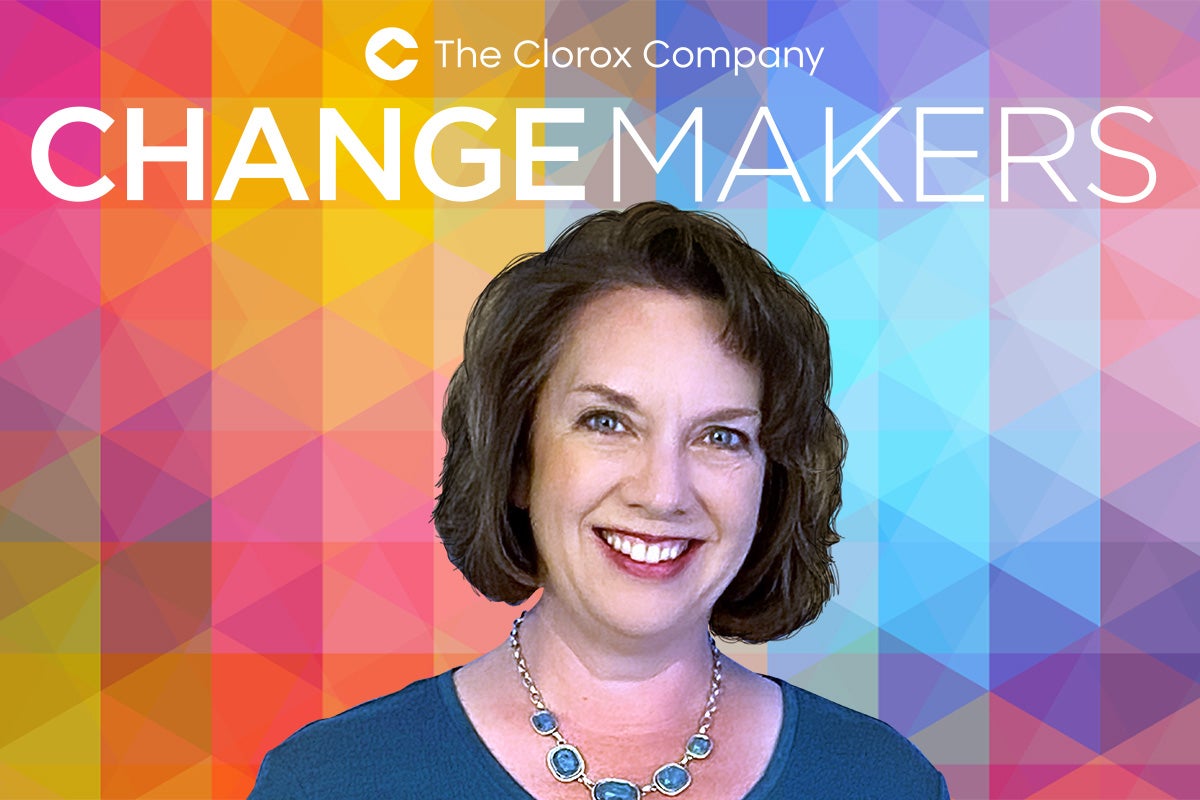 The Clorox Change Makers initiative spotlights people who actively celebrate diversity, promote inclusion and practice allyship, making a positive impact on our business and culture. This week we focus on Stephanie Dean, senior project manager, supply chain analytics in our Supply Chain function.
Stephanie Dean makes big change with small acts. She starts a daily practice giving herself grace and forgiveness and then offers the same to her teams by creating a culture of kindness and candor. She has taken on larger efforts, like starting the SHOW (women's ERG) book club (soon to be a joint venture with BELIEVE, our Black ERG), but she is committed to using her voice every day — to speak up against microaggressions, be an advocate in the room whenever possible, remind women to use their power and teach her sons to advocate for others.
Can you share how you think about IDEA and what shaped this for you?
As a woman in business starting in the early 1990s, there were lots of times when I felt diminished. Often in a meeting with 10-20 people, I was one of two women in the room — or possibly the only one — I felt I had to work harder to be "smart enough" to be taken seriously. Over time I learned to advocate for myself and stand firm in the things I needed. Eventually I began to see that I could offer more value when I engaged in self-care and did not sacrifice my own needs.
While my journey as a woman in business was evolving, I was also keenly aware of others who were even more marginalized. Our children were born post-9/11, and there was a lot of fear. My husband and I decided that the best way to resist was through education. Bias runs deep in our culture, and as a family we work to uncover it and weed it out.
Can you tell me about an accomplishment in your ERG work that you're proud of?
I am a member of the SHOW leadership team, an advocate in BELIEVE and an ally in PRIDE (LGBTQ+ ERG). In SHOW, I restarted the book club. Many women in our book club who read "Nice Girls Don't Get the Corner Office," Playing Big" and "The Gifts of Imperfection" will frequently refer to the lessons from these books to show how they have practiced confidence and assertiveness in their daily interactions. I smile every time I hear one of these references. My heart is full to see the career and personal growth of those I have mentored.
Do you have advice on small actions to bring inclusivity into the everyday?
Practice, practice, practice, and be vulnerable. Conversations about bias and injustice are tough. It's hard to learn to advocate for yourself and challenging to speak up when you want to say the right words and are afraid of saying the wrong thing. We must get comfortable with ways to speak out respectfully and firmly to stop injustice.
A person can never feel that the work is done or that you have done enough. But if each of us can take the time and have the courage to speak up, lift another up, and be the needed voice in the room in all the little minutes, then we will continue to evolve. That's a call to action that each of us can answer.
IDEA at Clorox
To live our purpose and values, we must build a workplace where every person can feel respected, valued and fully able to participate in our Clorox community. We aim to lead by example, at every level within the company, and to continually challenge ourselves to do better. Learn more about our inclusion, diversity, equity and allyship efforts here.