Meet the Change Maker: Setena Drummer-Nutter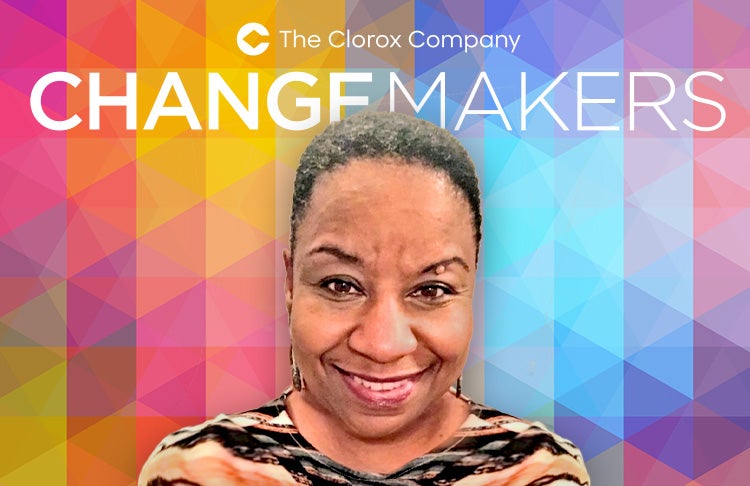 The Clorox Change Makers initiative spotlights people who actively celebrate diversity, promote inclusion and practice allyship, making a positive impact on our business and culture. This week we focus on Setena Drummer-Nutter, order operations analyst in the Product Supply Organization.
Setena describes herself as courageously curious — willing to make the ask, but also willing to listen and to make mistakes. That core characteristic has helped her make brave moves that led to engaging programs promoting greater inclusion, diversity, equity and allyship, referred to collectively at Clorox as IDEA.
Can you share how you think about IDEA and what shaped this for you?
IDEA was modeled for me by my family. My mother's side were coal miners from West Virginia. My father grew up in the city. My grandmother had a sixth-grade education but sent every one of her children to college. We had members of the family who were affected by mental illness.
In our house, we had different life experiences but believed everyone brought something to the table.
Can you tell me about an accomplishment from your work with SHOW (women's ERG) that you're proud of?
Being a part of ERGs at Clorox has been energizing. Through the SHOW group and others, I saw teammates can contribute in real ways to creating a culture of inclusion and diversity.
That inspired me to take a bold step and create the Lunch with a Leader series. With the goal of increasing exposure for team members in Alpharetta to the women leaders across the company, I reached out to every female VP and invited them to join us in Georgia for a lunch and learn.
There was a great response from the leaders and our office. I was proud to receive the Be Bold award at the all-company 2019 Global Town Hall. We also expanded the program. After the first year we started inviting men as well. As COVID changed the way we worked, we were able to think bigger and make the world seem smaller by inviting global leaders to speak and team members outside of Atlanta to take part through video calls.
How have you seen our culture change as a result your IDEA work?
Through the simple, but intentional, act of inviting a leader to have an in-person conversation with our team, we have increased morale because teammates feel more heard and more supported. People are more engaged because they feel they are part of the overall vision.
We've also connected with each other at a human level. We have asked leaders to speak about topics such as dealing with trauma, race relations and grief. It's been an important example for others to have these discussions and a reminder that we are all accountable to creating an environment where we make space for listening to everyone's perspectives and supporting all life experiences.
What has helped you to be a Change Maker?
The environment at Clorox allows me to bring everything to work with me. My managers, the ERGs, the leaders and my teammates have created a culture where I am not just allowed but encouraged and energized to use all my professional and spiritual gifts.
Clorox created a place where you can be a Change Maker because there's already a spirit of inclusion. You're allowed to be yourself and you're not by yourself.
IDEA at Clorox
To live our purpose and values, we must build a workplace where every person can feel respected, valued and fully able to participate in our Clorox community. We aim to lead by example, at every level within the company, and to continually challenge ourselves to do better. Learn more about our inclusion, diversity, equity and allyship efforts here.