Meet the Change Maker: Paul Butler Jr.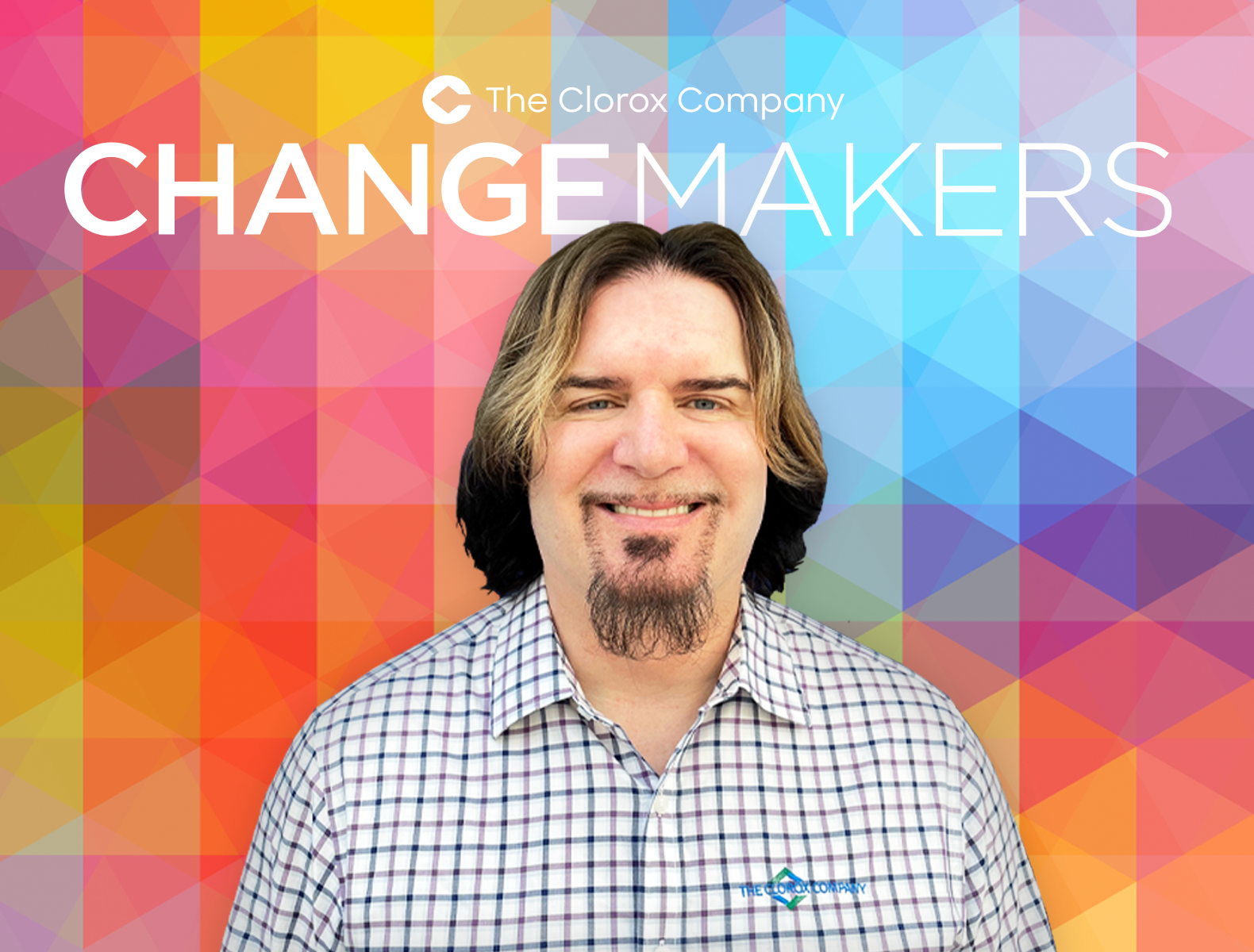 The Clorox Change Makers initiative spotlights people who actively celebrate diversity, promote inclusion
and practice allyship, making a positive impact on our business and culture. This week we focus on Paul Butler Jr., manager of operations in our Supply Chain organization.
Paul Butler wants everyone to feel welcome when they come to work. With a 30-year tenure at Clorox, it's been a long time since he's had a first day at a new job. But making sure no one comes to the Aberdeen plant feeling like they're at a party where everyone already knows each other is his main motivation for creating connections. To do that, he's reached out to individuals one-on-one, amplified the work of the ERGs and reinforced a culture of inclusion.
What experiences created an awareness and interest in IDEA for you?
I started working in my 20s with a 10-year gap to the person closest in age to me. The rest of the team had worked together for a long time so it felt closed off to me, and I didn't have a chance to develop relationships or share my thoughts. It was very hard for me to get my footing, and I didn't last long at my first company.
When I had the chance to be a founding team member of Clorox's Aberdeen plant, I wanted to be a part of creating a more diverse and inclusive culture so others wouldn't have experiences like I did when starting out. The Clorox culture is inherently inclusive, and the ERGs are incredibly empowering. Getting involved in many ERGs has allowed me to hear people's stories, talk about things you wouldn't otherwise and invite more people into the community.
Can you tell me about an accomplishment that you're proud of?
We created a wall in the plant to tell the story of the different ERGs and mark their cultural celebrations. It was a great chance for me to learn and then to put them out for others to see in a nonthreatening way. That simple effort of a pinboard started the ball rolling to create other opportunities to highlight diversity, such as having ERG recognition in all-plant meetings and for others to get involved — so much so that we now have ERG captains in our plant that are bringing more representation and leadership for our local activities.
Have you seen a business impact because of IDEA efforts?
Yes, just speaking for myself, I am happy and motivated to come to work. I've learned and grown from helping get attention and engagement in the ERGs and then being involved myself. When I'm engaged, I perform better, and so do others who feel supported and heard.
Do you have tips on small actions to bring inclusivity into the everyday?
Just make sure not to leave anyone out. Look for the person standing alone in a group setting or sitting quietly in a meeting and reach out. Be conscious because silence doesn't mean someone isn't interested. It could just mean that someone is getting used to you slower than you are getting used to them, and once they're comfortable they're going to have some well thought out ideas.
To live our purpose and values, we must build a workplace where every person can feel respected, valued and fully able to participate in our Clorox community. We aim to lead by example, at every level within the company, and to continually challenge ourselves to do better. Learn more about our inclusion, diversity, equity and allyship efforts here.